Filters

your second home in
Jaipur
Here's a secret: there's a special PG in Jaipur waiting for you. But what's the reason behind it being special? It's that this PG in Jaipur is not just a PG in Jaipur. And you will be more than just a paying guest over here. You'll be one of many like-minded youngsters who'll feel like family. Now, what would you call a place where you feel like family? You'd call it a place like home. And that's what this 'PG' is. It's what thousands of youngsters like you call their second home - Stanza Living.
Things to Remember while Renting a PG in Jaipur
Most people will tell you that there's plenty of things you should remember while renting a PG in Jaipur. There are the rooms and their furniture, the AC and the power backup, the wifi, the food, and other amenities. And a whole lot more. But we say, why spend all this time ticking everything off the list when you need to look for just one thing that means everything else will be taken care of? Just remember that your PG ought to be more than a PG. It should feel like home. Because a place like home takes care of all your needs. And a perfect example of that is Stanza Living, your second home.
Best PG in Jaipur
Compared to the local PG in Jaipur, Stanza Living is the obvious choice. And here's why it's so obvious. We could start with our rooms. Which are more than just rooms. They are your personal space, designed to reflect your personality and lift your spirits. Besides that, we also come out on top of essential amenities. Because our amenities include also those that others don't consider essential enough to provide. Next on the list is life at Stanza living. Thanks to our one-of-a-kind community programme that includes movie screenings, game nights and more (all conducted within social distancing norms), your life over here won't be limited to those rooms we talked about earlier. But, if you think about it, you don't need all these details. One short phrase will do. Choose Stanza Living over any other PG in Jaipur, because it is not just another PG. Choose it because it's your second home.
FAQs On PG In Jaipur
How Good are the Food, Laundry, and Room Cleaning Services of PGs in Jaipur?
Nothing less than delicious, nutritious food is served at Stanza Living, and nothing less than professional teams take care of your room cleaning and laundry. Will you find a local PG in Jaipur that matches our quality in these departments? Tough chance.
How Safe are PGs in Jaipur During the Corononavirus Outbreak?
How else do we put it, but to say that most PGs in Jaipur are just not equipped to handle the COVID-19 crisis? But you'll be glad to know that at Stanza Living, you'll have the protection of a safe and hygienic environment, thanks to our COVID-19 Combat-Ready Framework. Read more about it here: www.stanzaliving.com/covid-19
How is Stanza Living Different from Local PGs in Jaipur?
Here's how it is. Many PGs in Jaipur will tell you that they offer something different. But here at Stanza Living, we don't even compete with them. Because we're in a different league altogether. We're not just a PG, we're your second home. And we believe nothing else makes a greater difference.
What is the Best Way to Search for an Affordable Furnished PG in Jaipur?
You could try diving deep into the world wide web and finding the right PG in Jaipur out of the thousands available. The simpler way is to just pick one of the Stanza Living residences. Because, if you have high expectations as you should, only your second home can meet them.
Which type of PG Accommodation in Jaipur Is better? Single or Multiple Occupancy?
There's no rulebook/guide/cheatsheet for this question. It all depends on what you like more - me-time or group chilling. The question we can answer, though, is where you'll find all these occupancies. And the answer is Stanza Living.
Why is Stanza Living an Ideal Choice when Looking for the Best PG in Jaipur?
Well, first there are the rooms. Then the common areas when you step out of them. Plus the amenities spread across the residence. And yes, we also have the advantage of not being your everyday PG in Jaipur. Stanza Living is and always will be your second home.
What Should I Check While Booking a PG in Jaipur?
Are the rooms comfortable enough? Will you have privacy? Are all essential amenities provided? There are many things to check, broadly speaking. Or, to make it simpler, just check for the home feeling in that PG in Jaipur. To make it even more simpler, just come to Stanza Living. The home feeling is our specialty.
How Much Will a Fully-Furnished PG in Jaipur Cost?
Nothing more than a few thousand rupees a month will fetch you a fully-furnished PG in Jaipur. Stanza Living is no different. Actually, it is a little different. For the same amount, we also offer you the home feeling. And that is priceless.
How Safe are PGs in Jaipur for Students and Working Professionals?
Well, at Stanza Living, we insist on having our multi-tier tech-enabled security system at every one of our residences. As far as we know, most PGs in Jaipur don't have a security system to match ours. And in our opinion that is just not safe enough.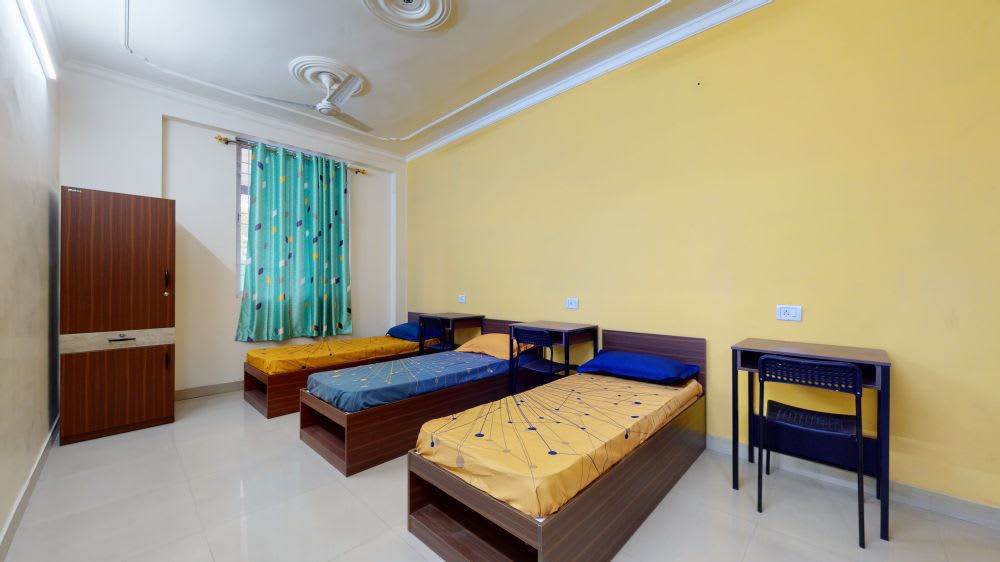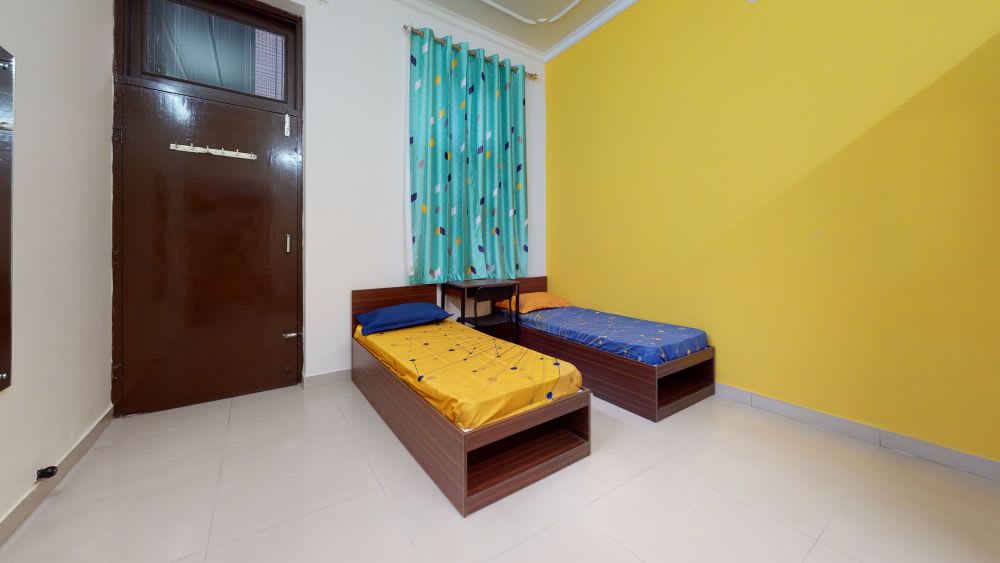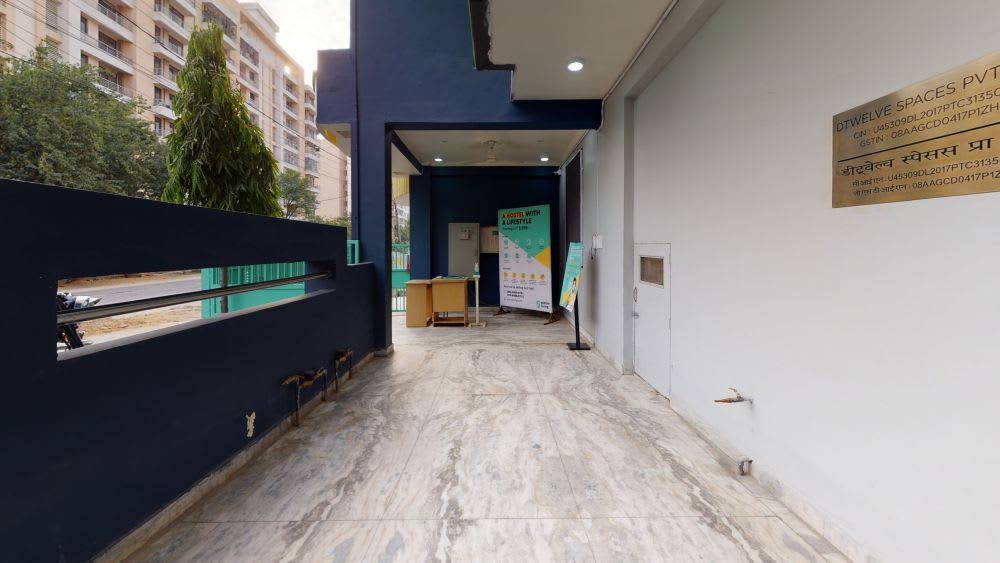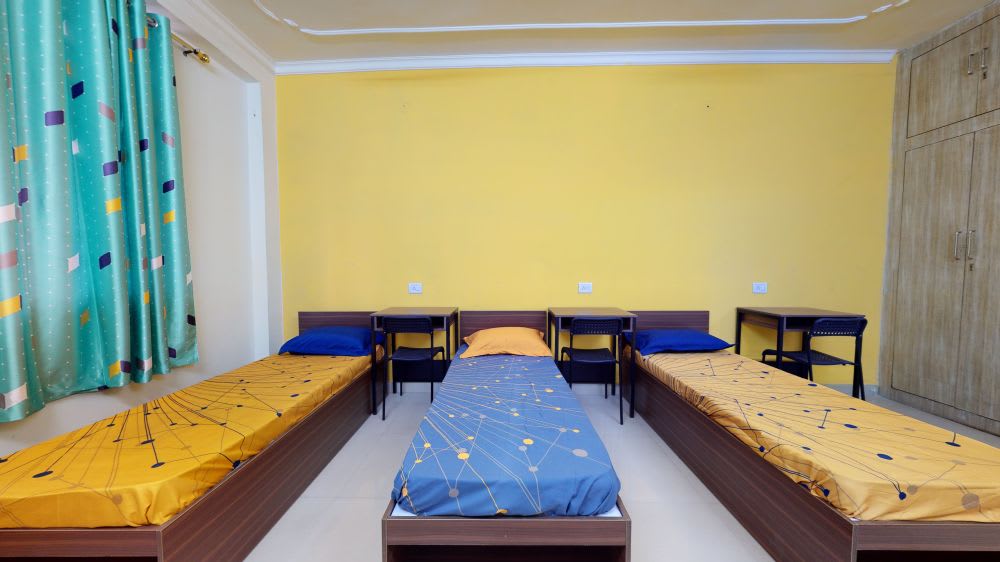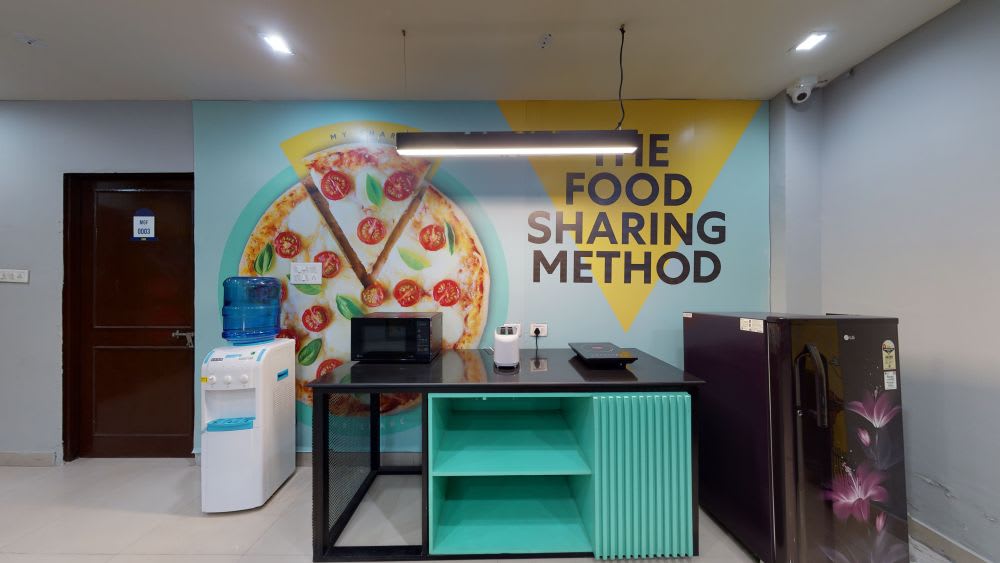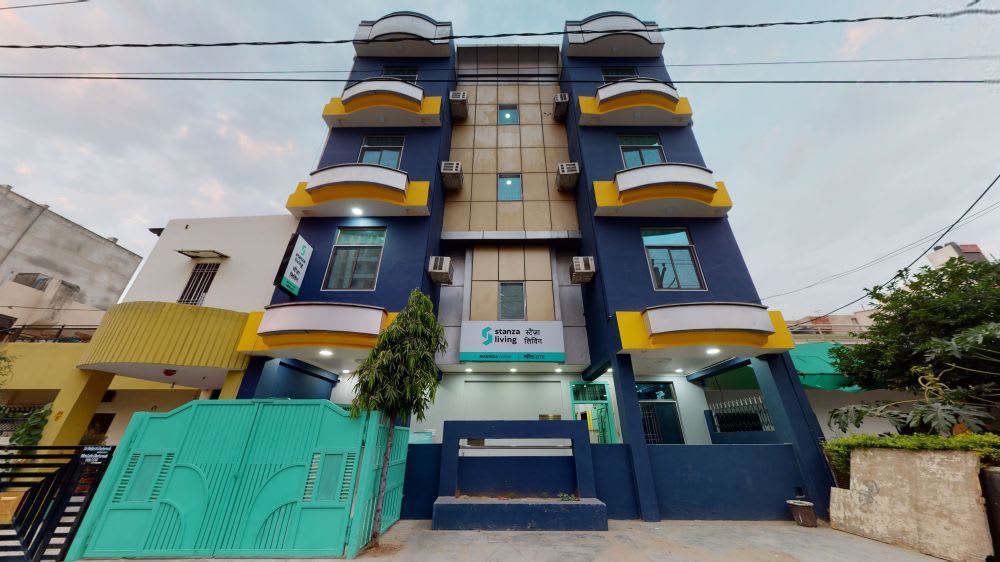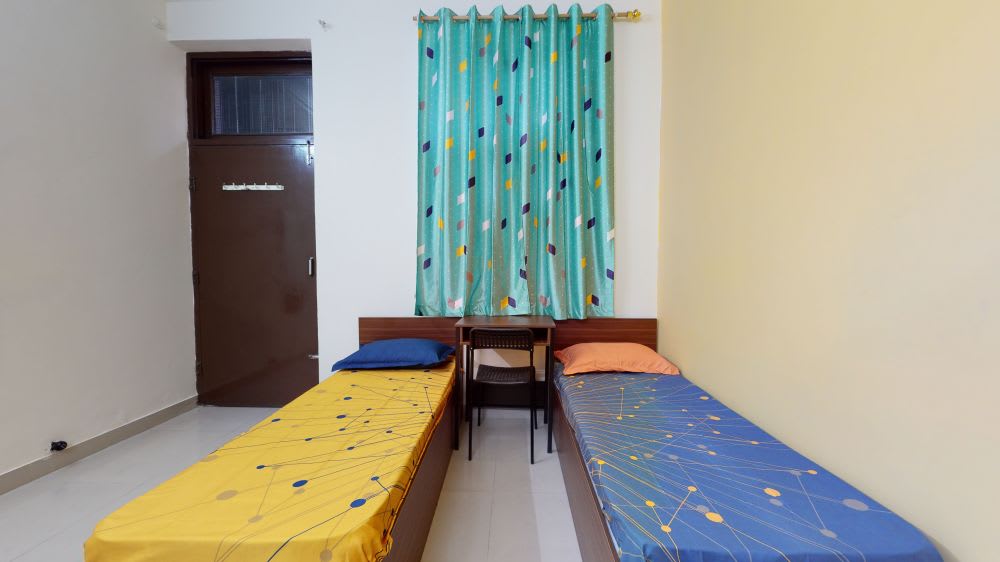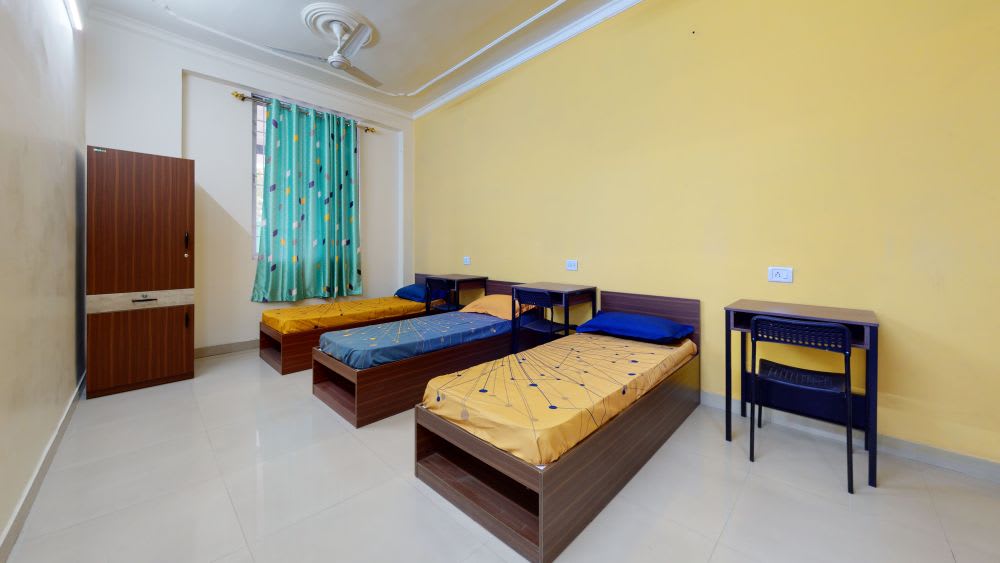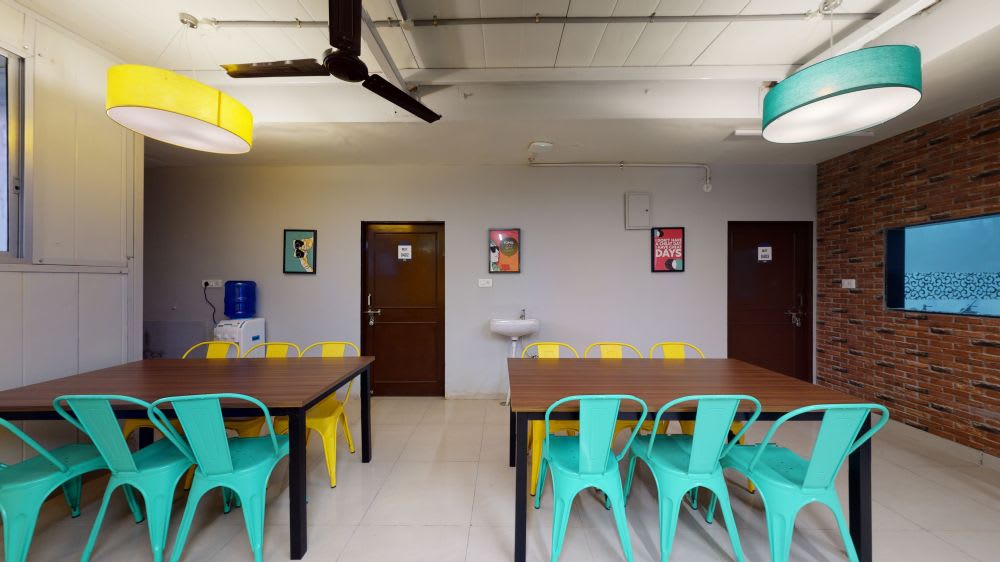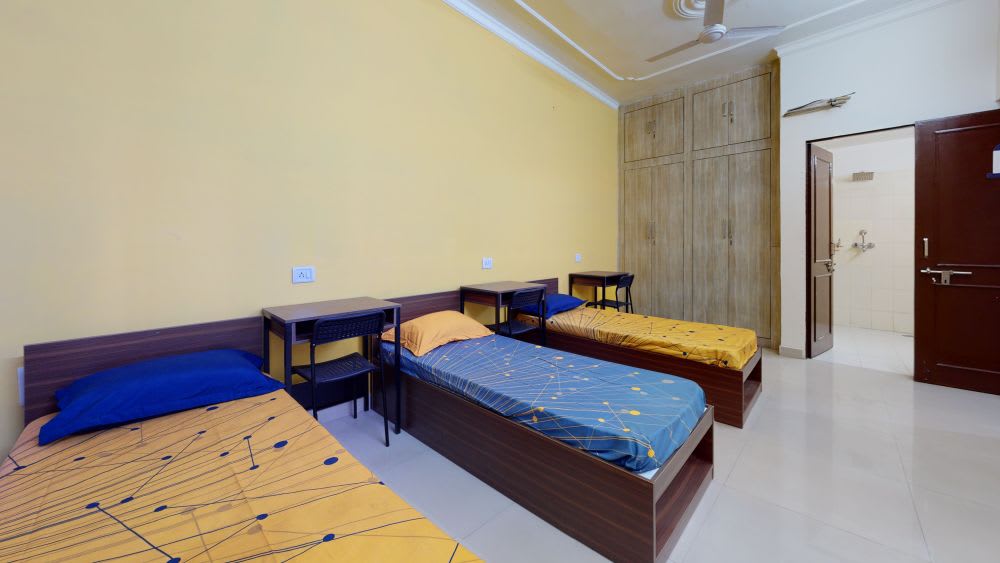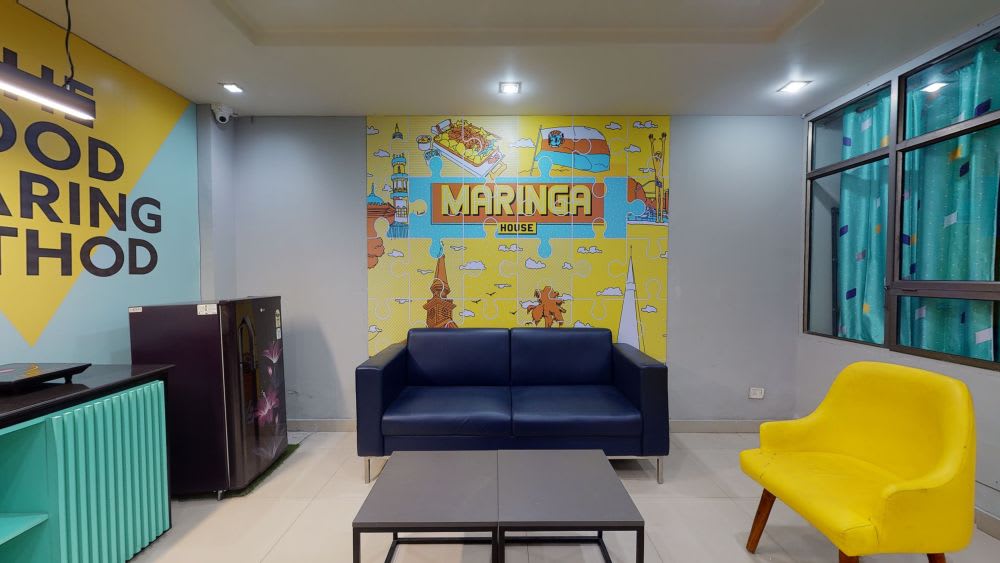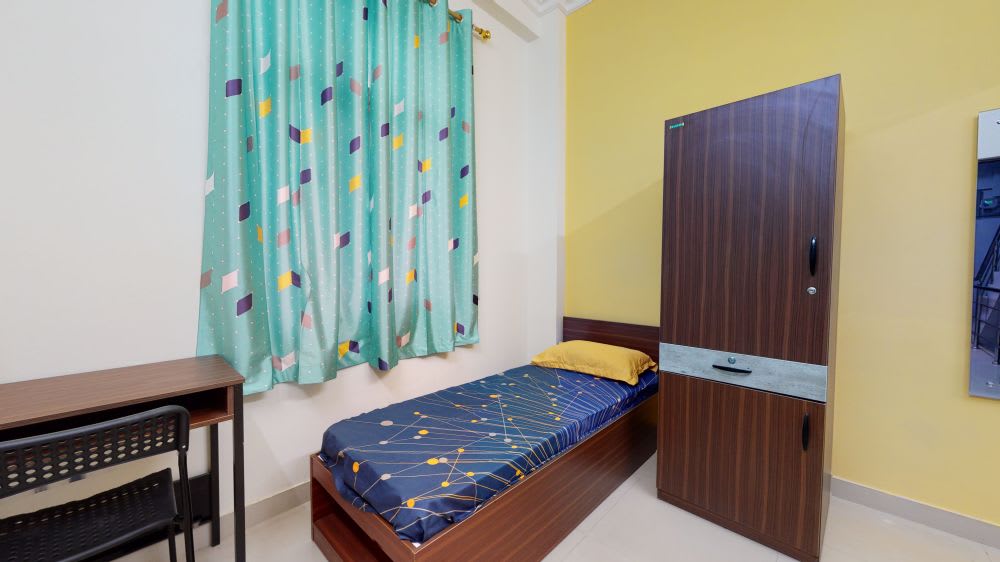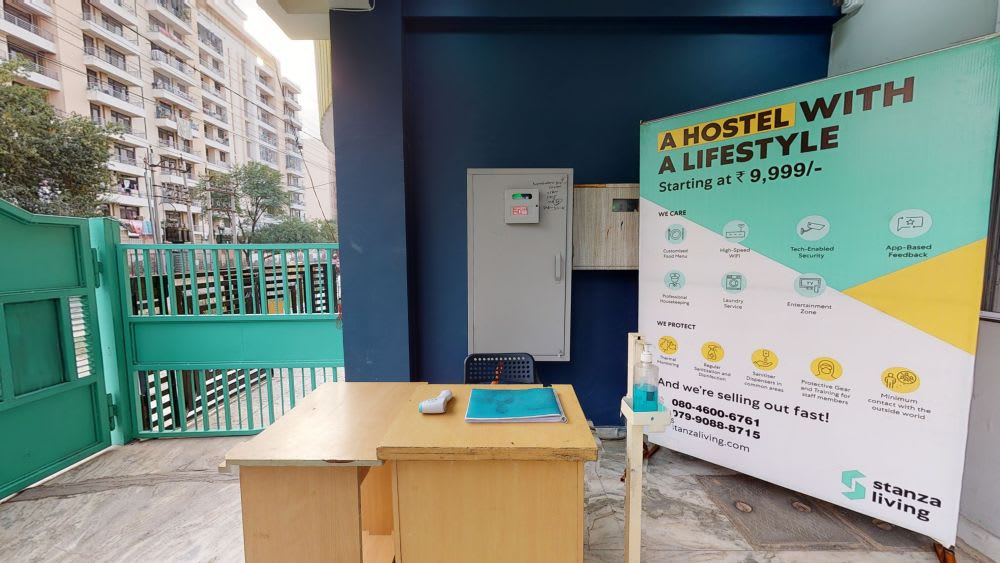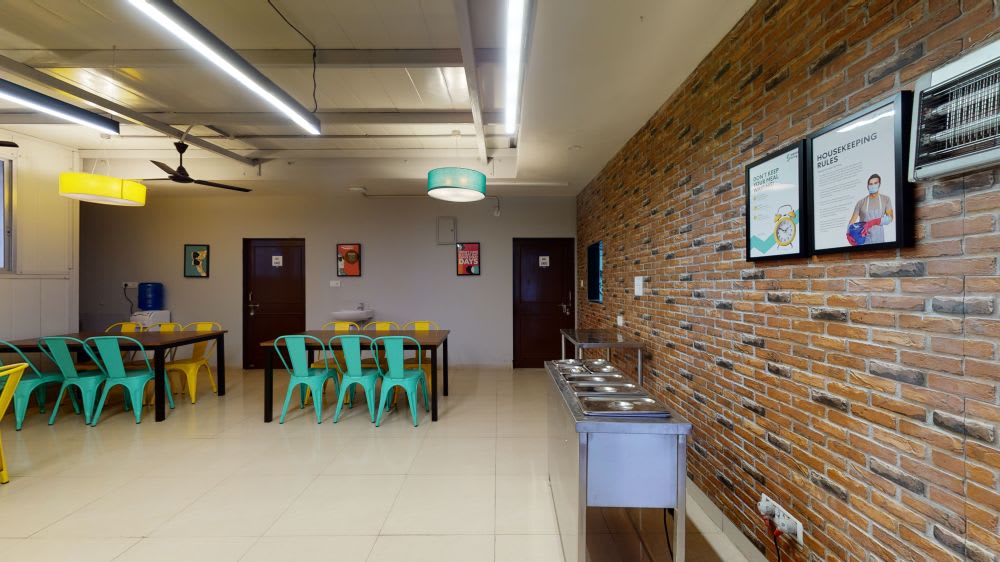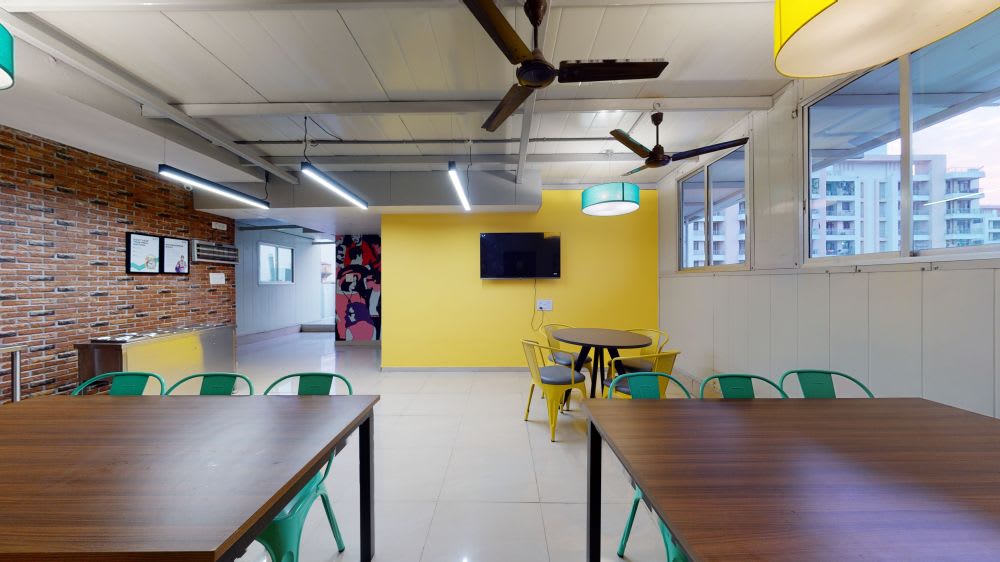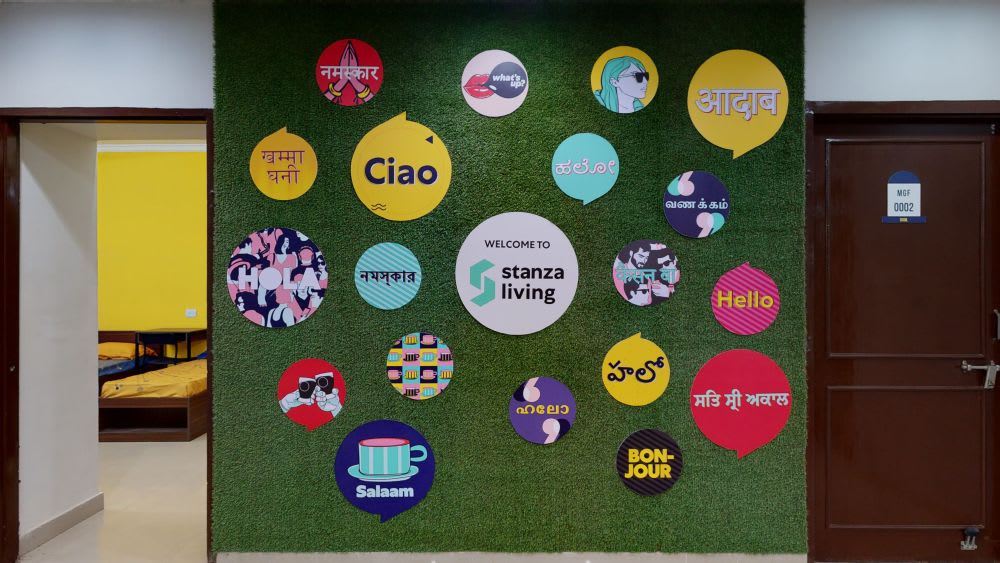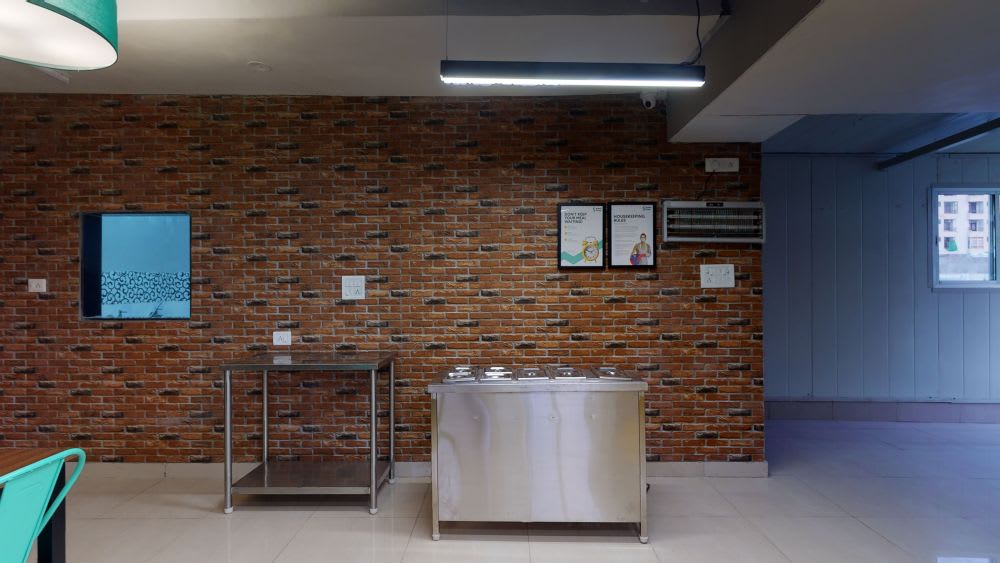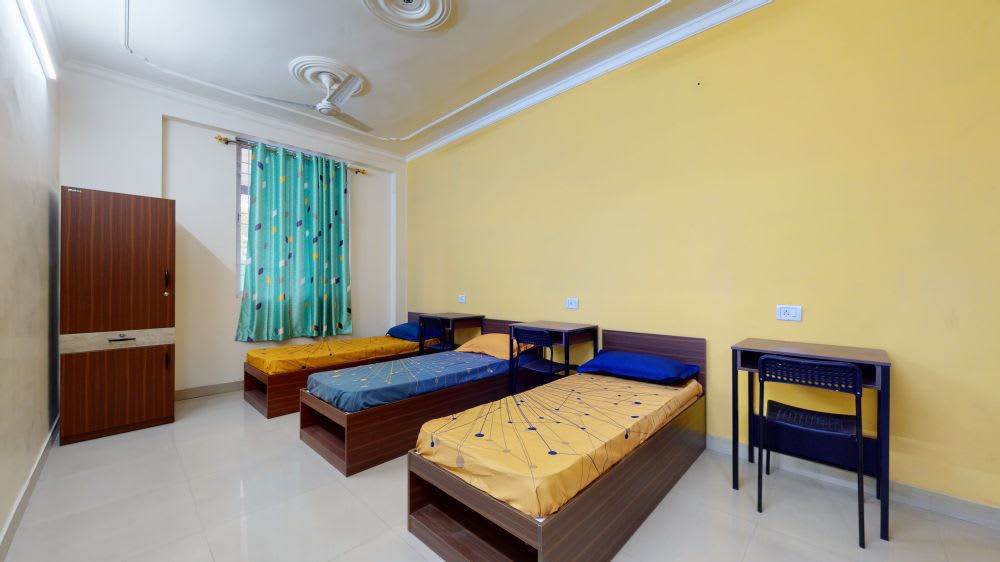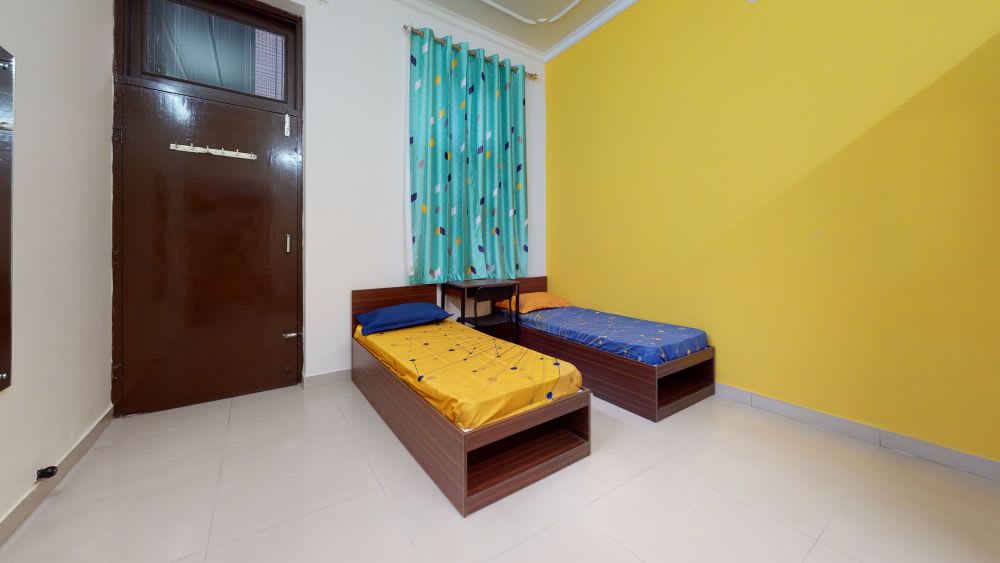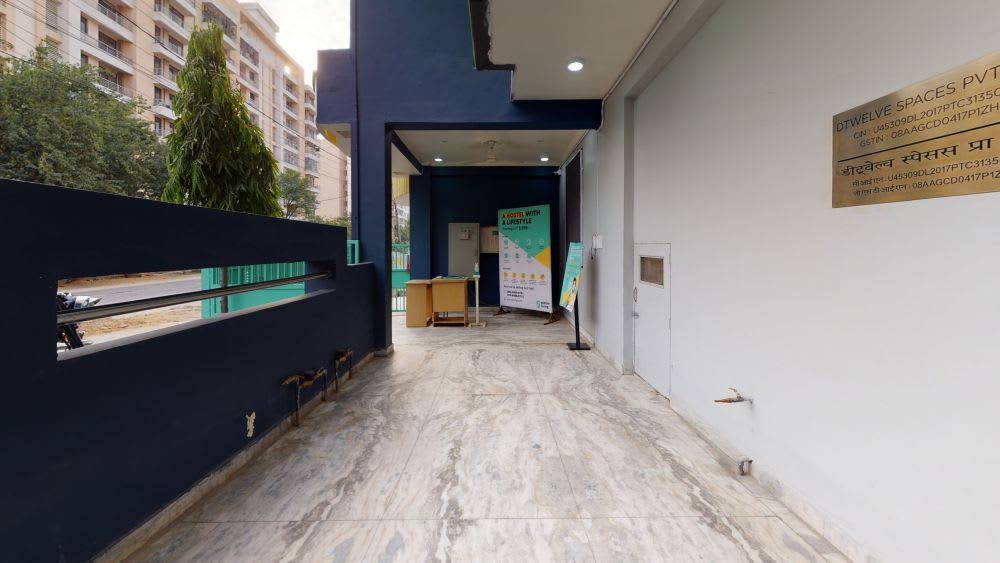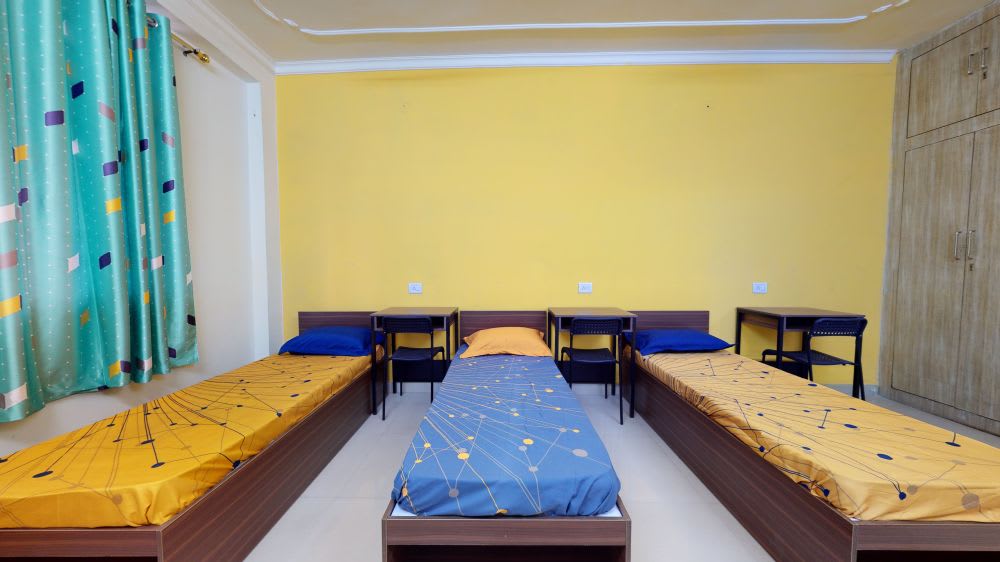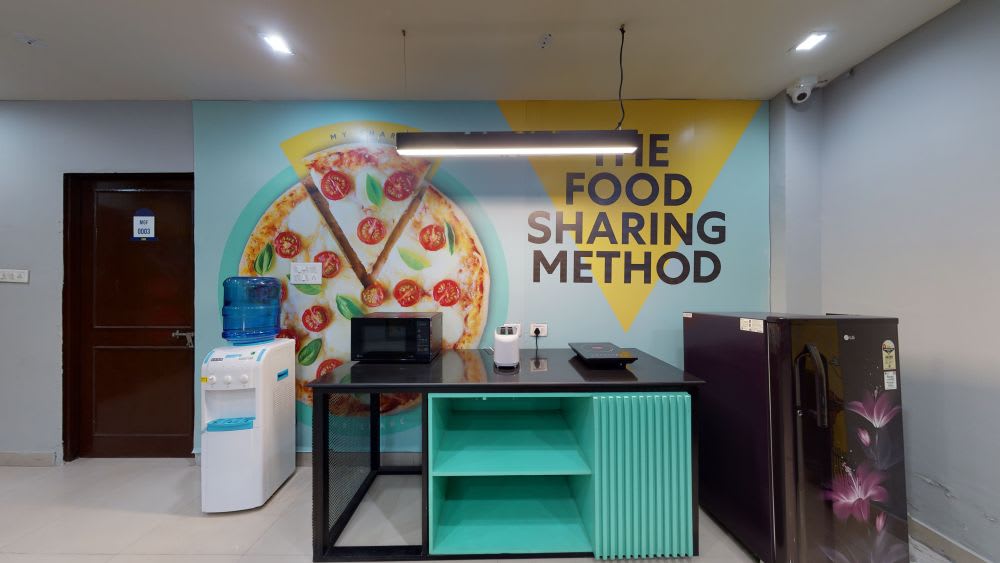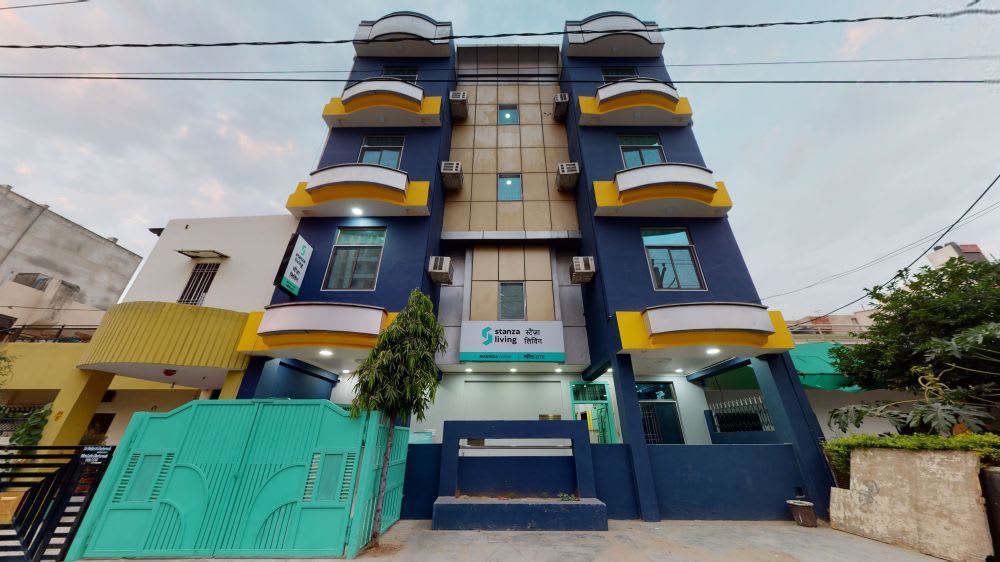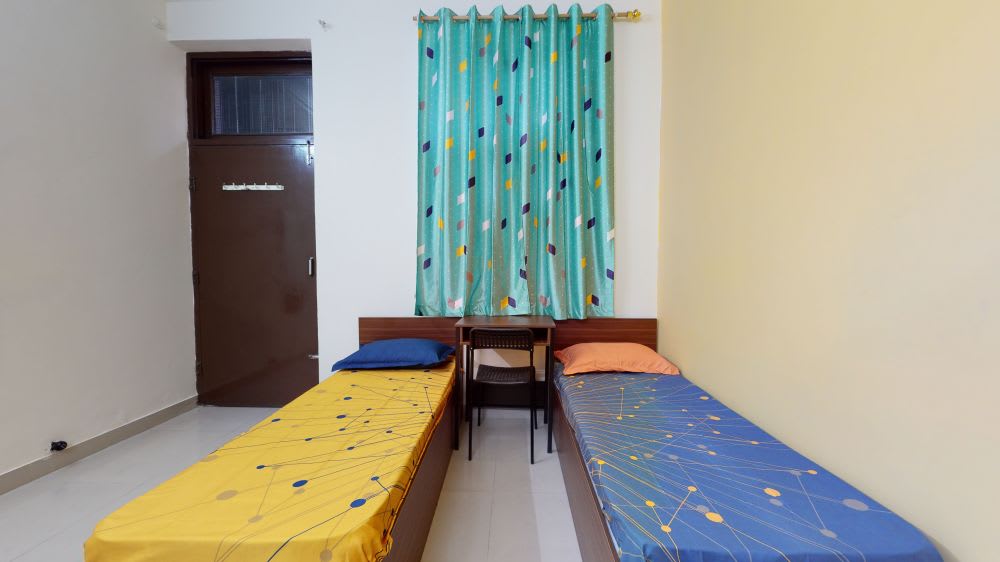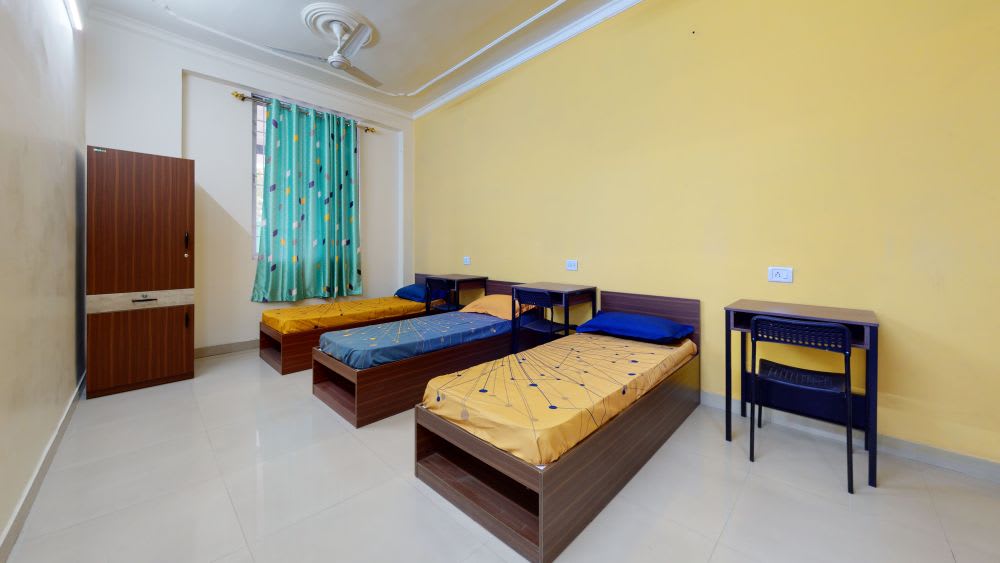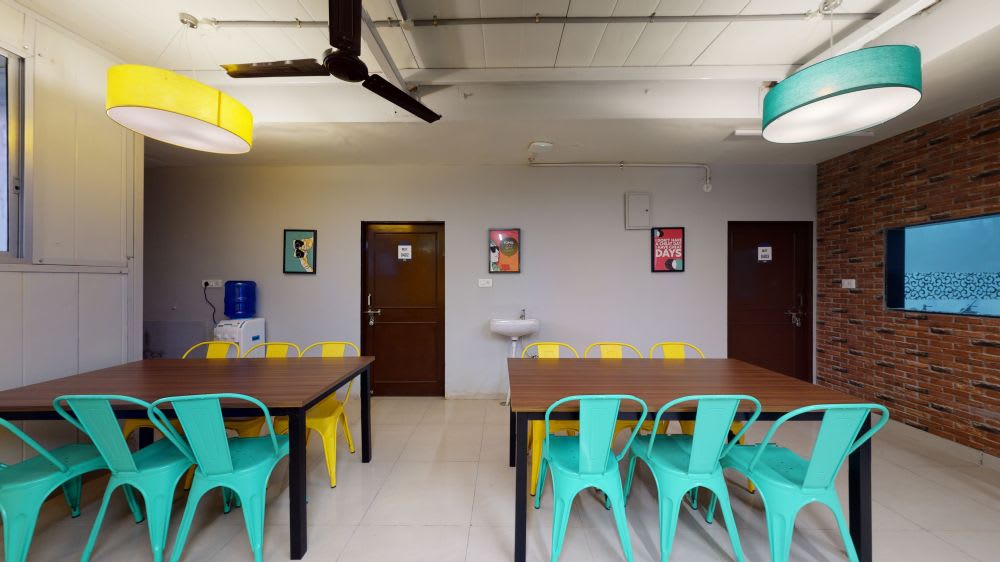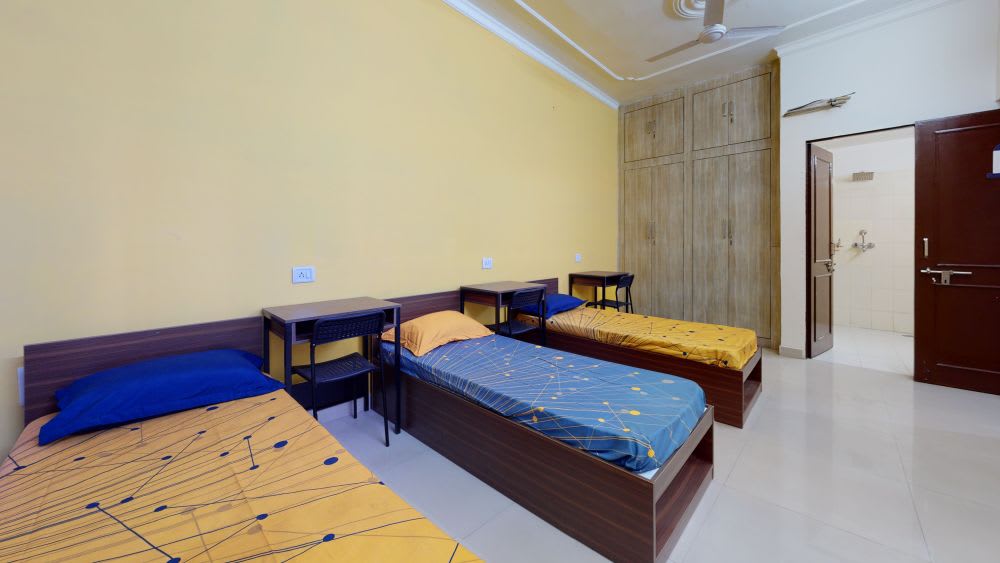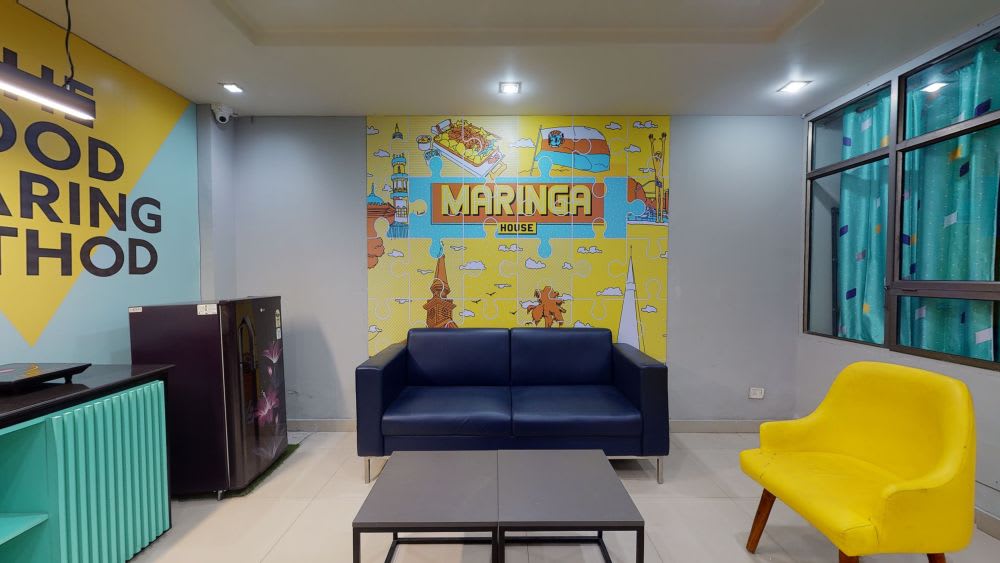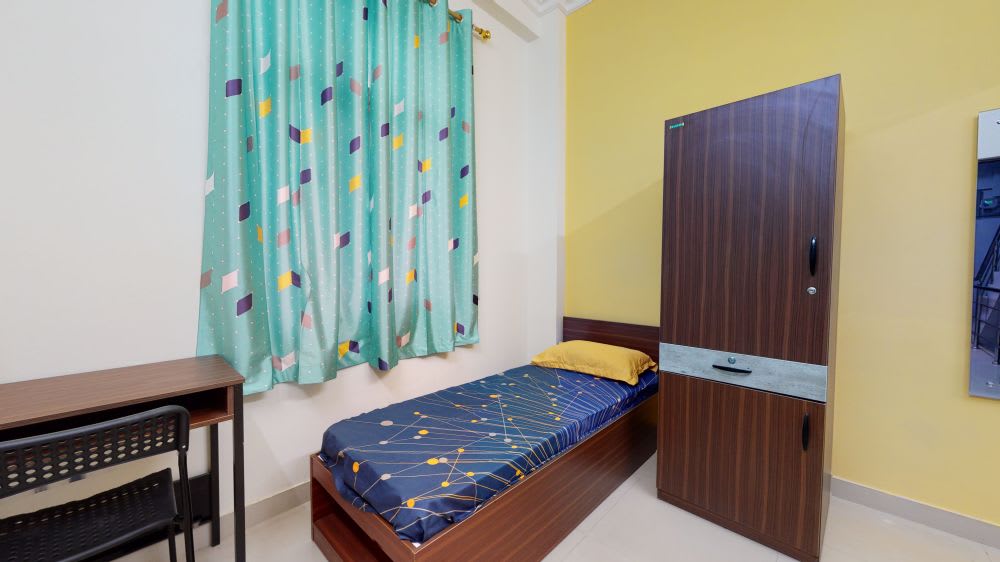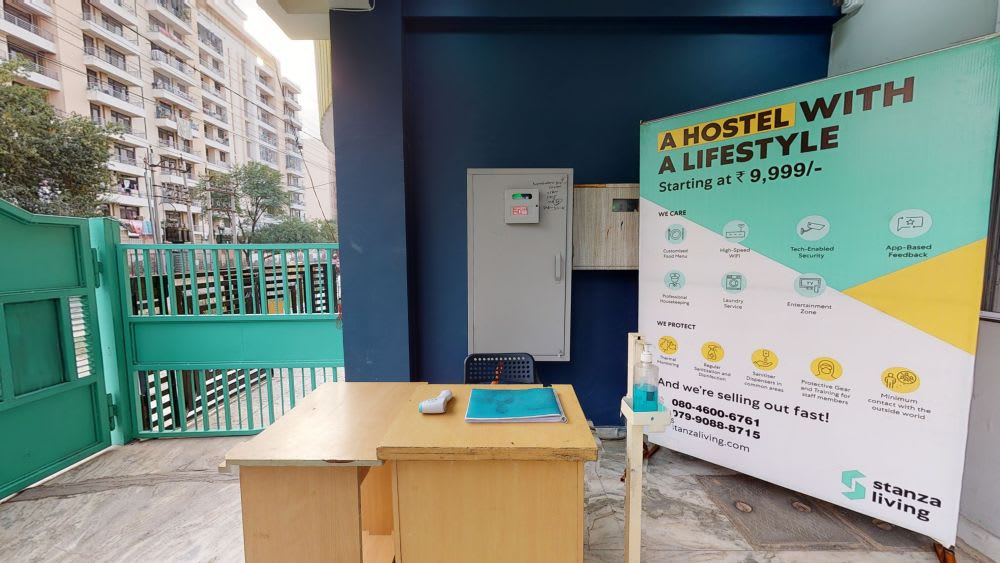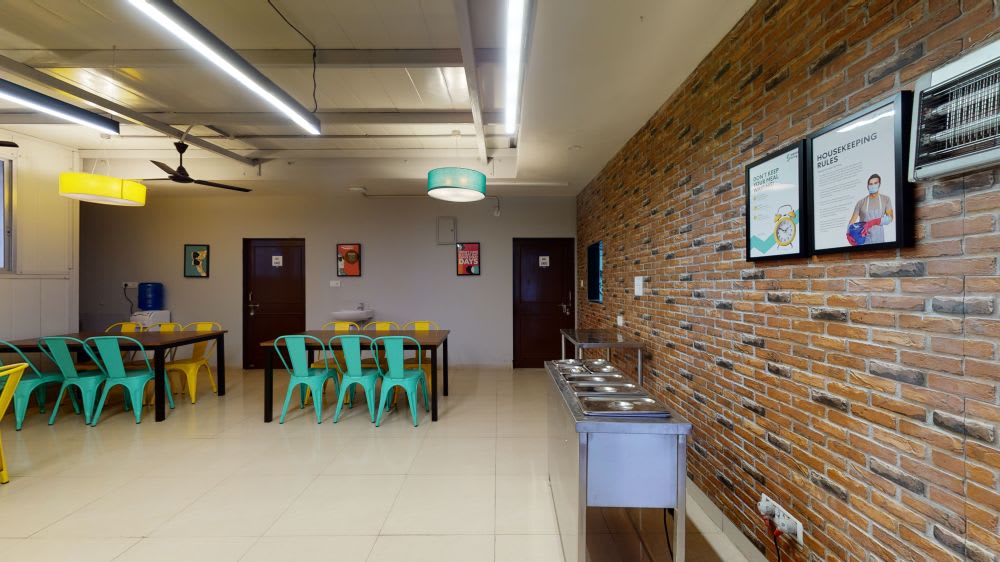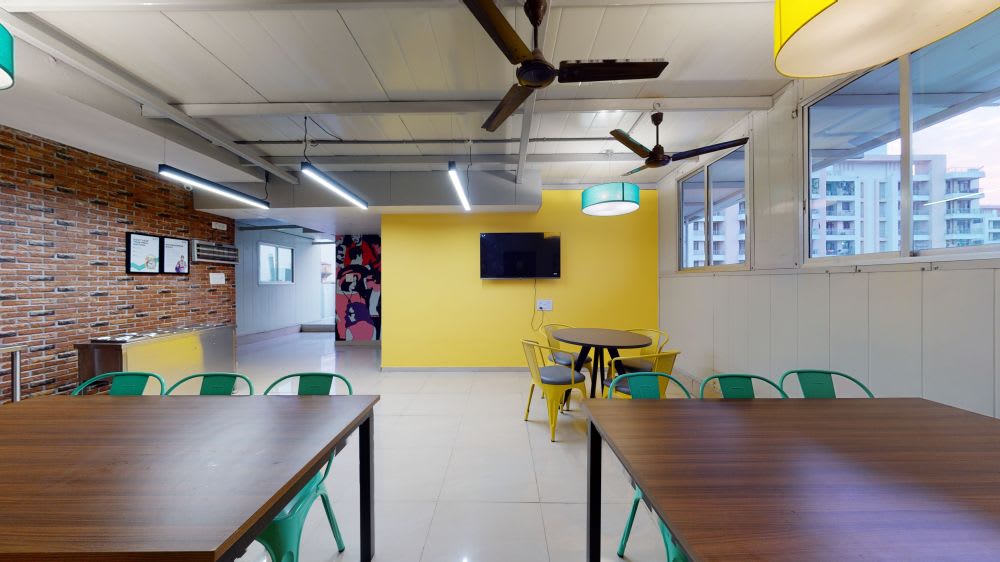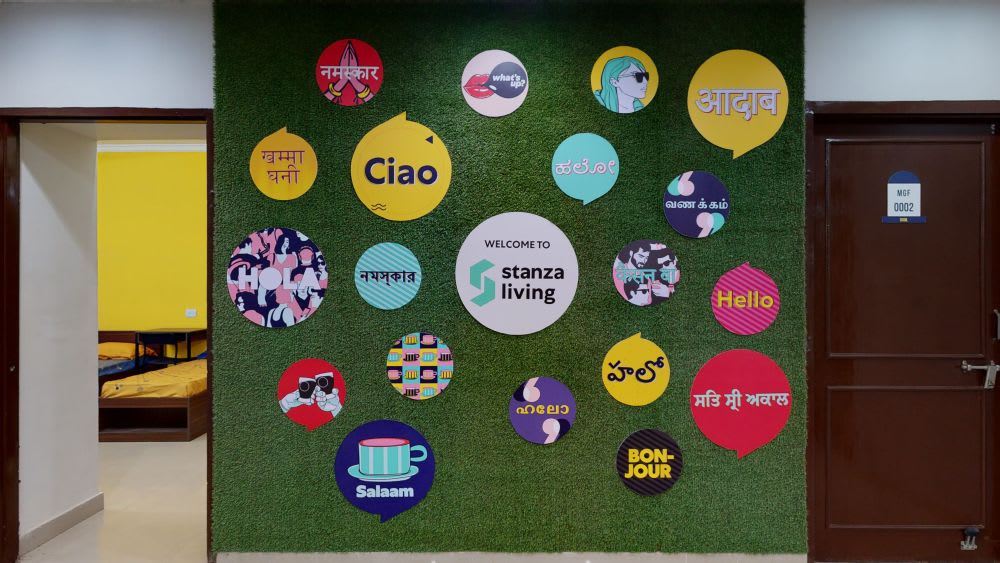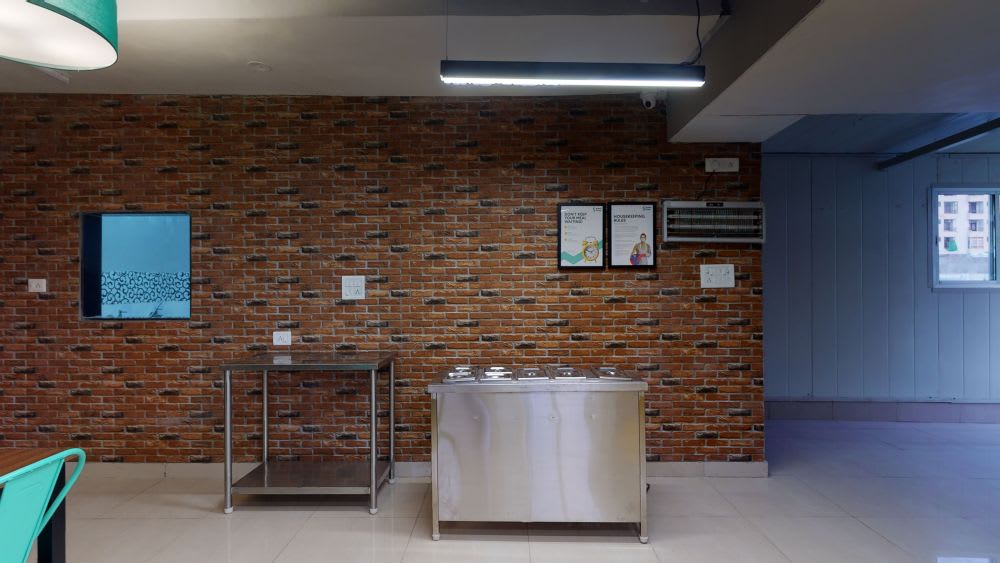 Maringa House

MALE

Single, Double, Triple

High-Speed WIFI, Hot and Delicious Meals and +9 more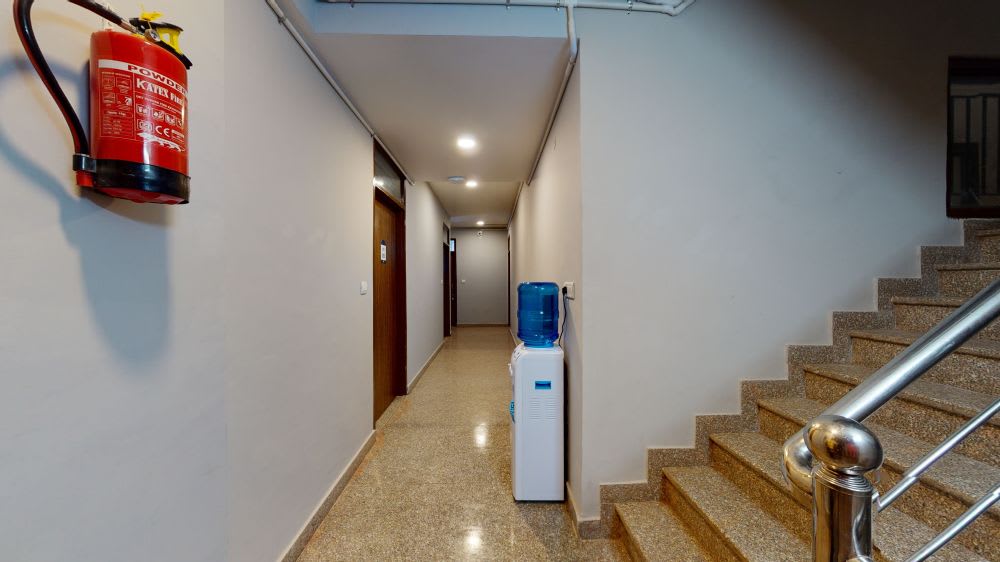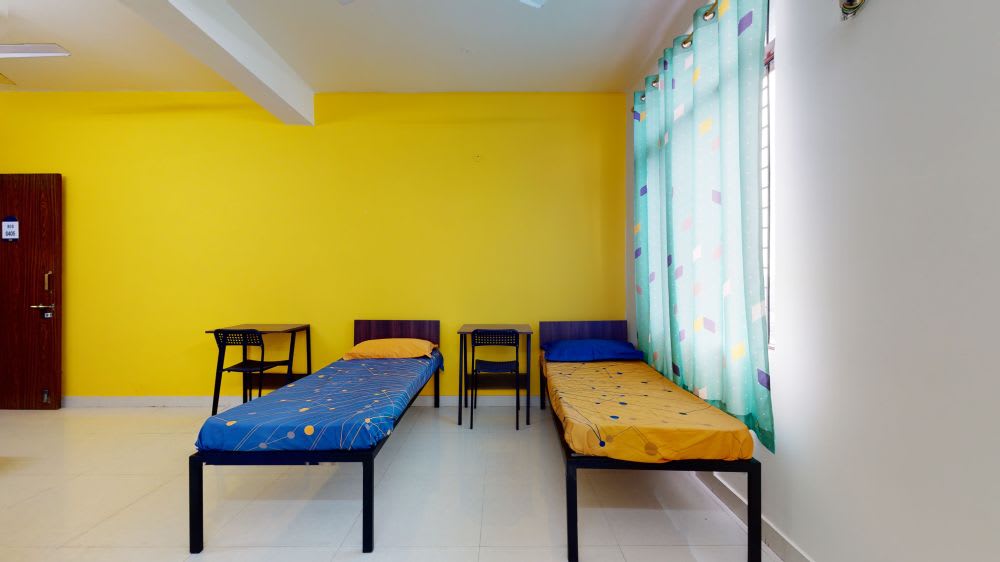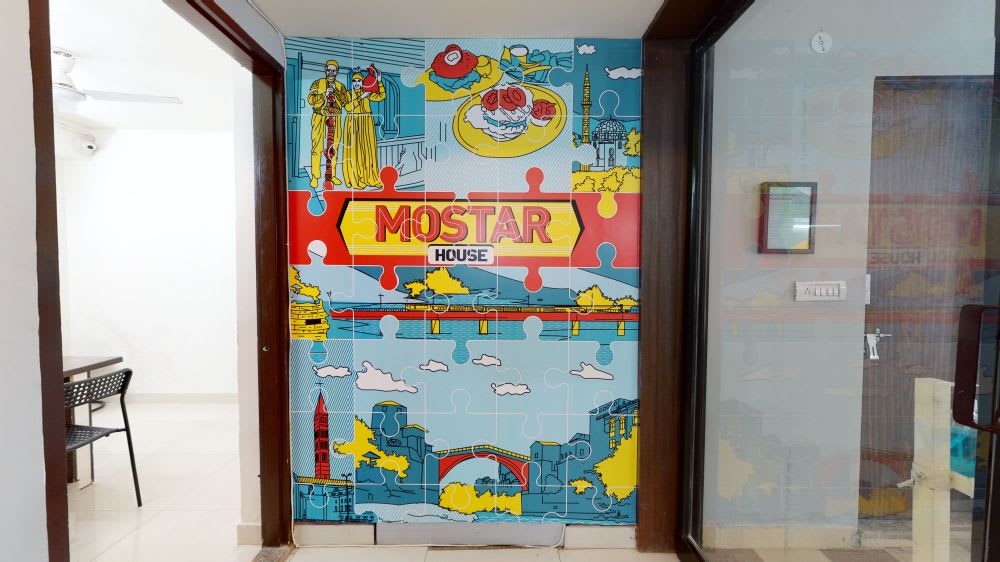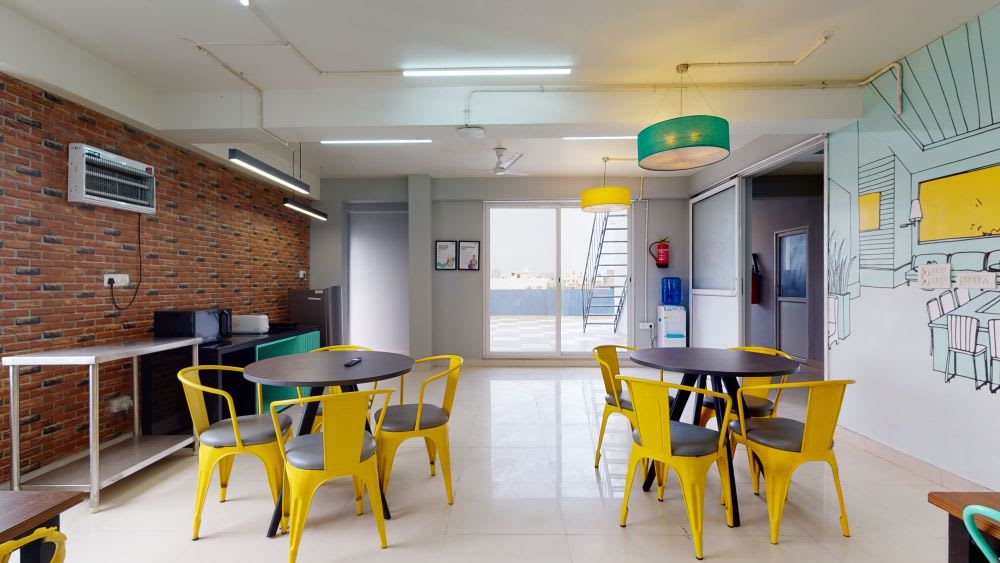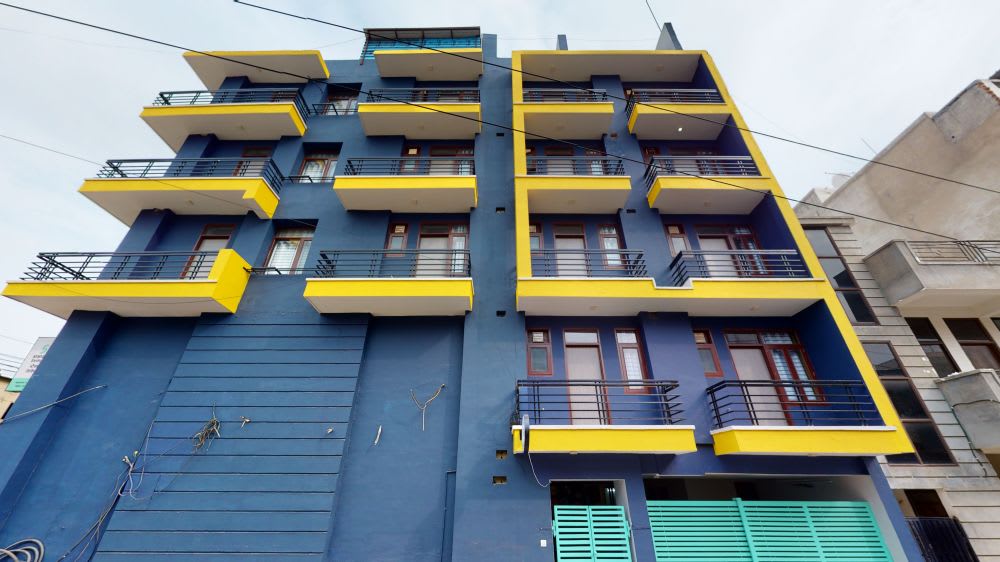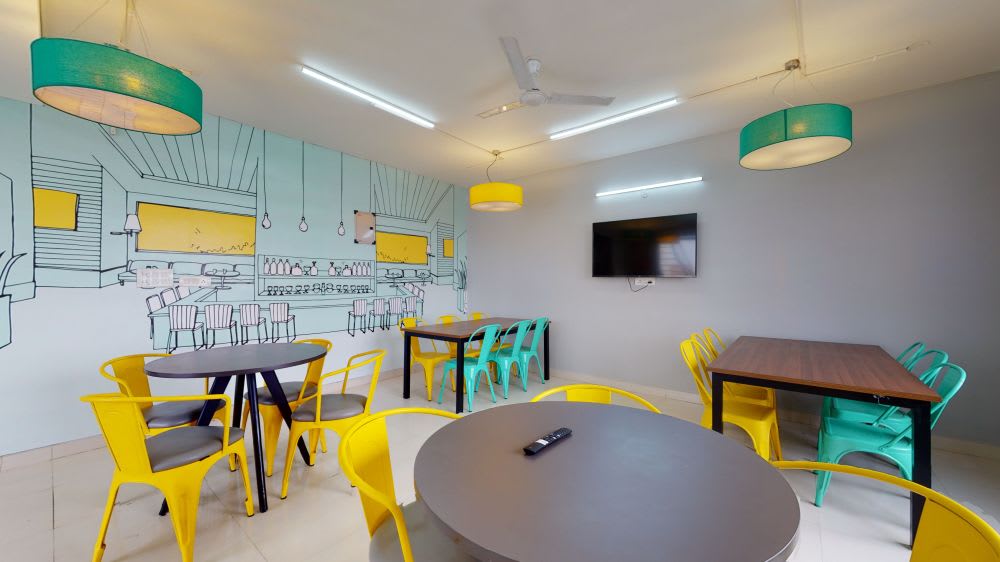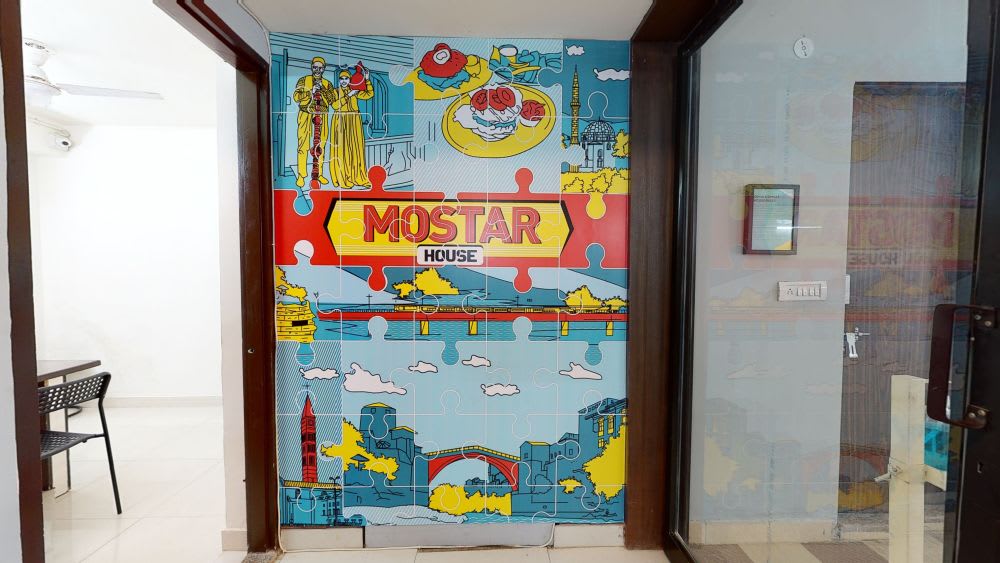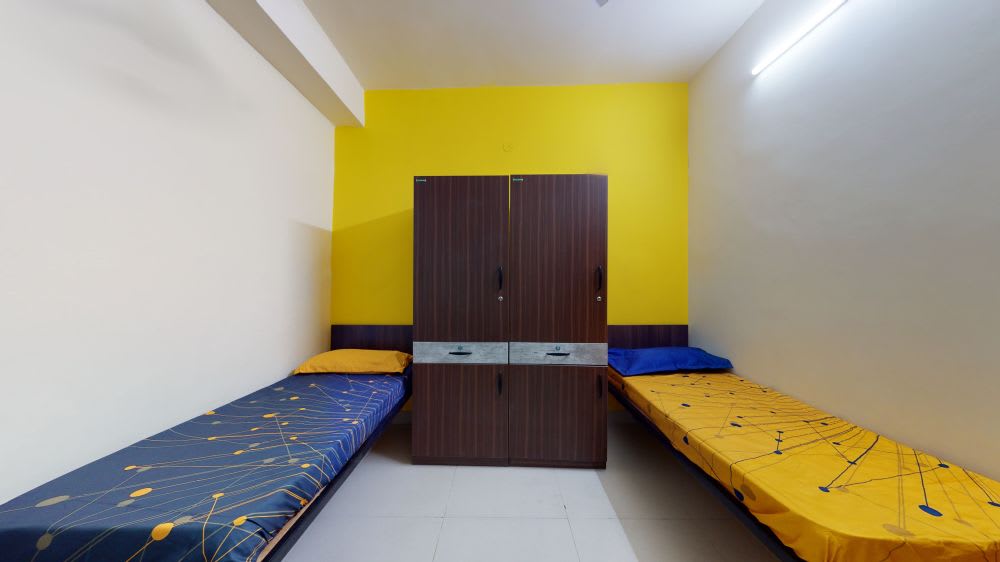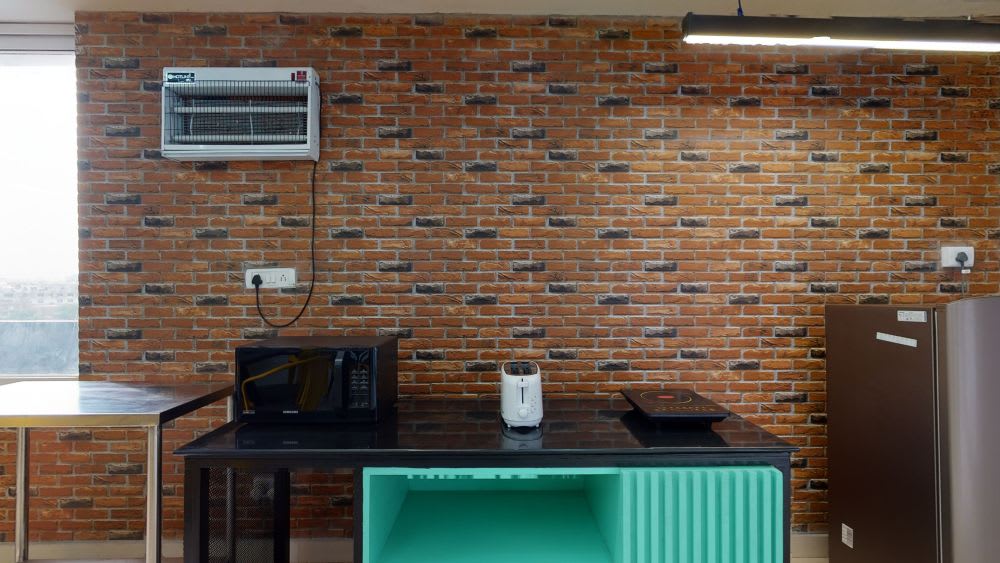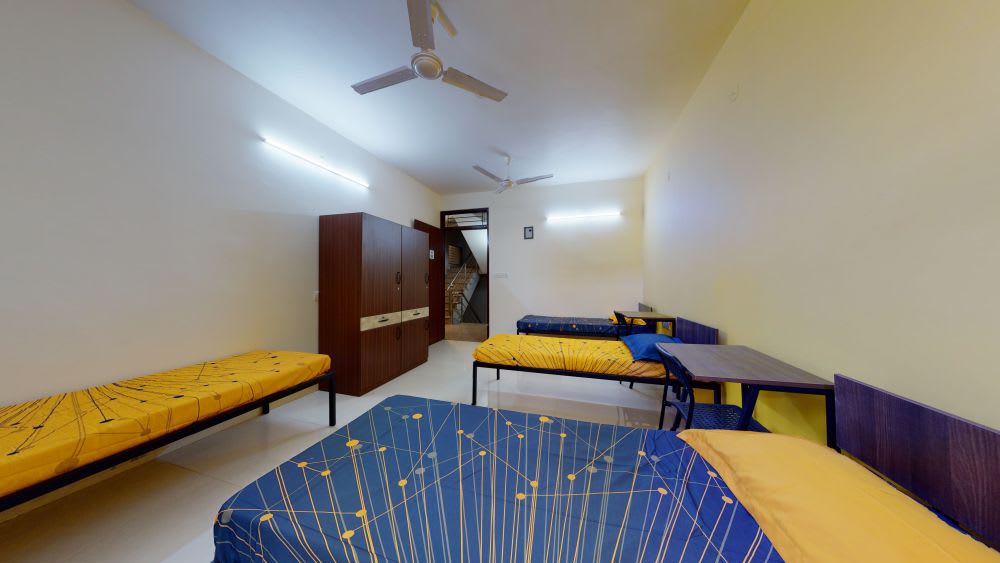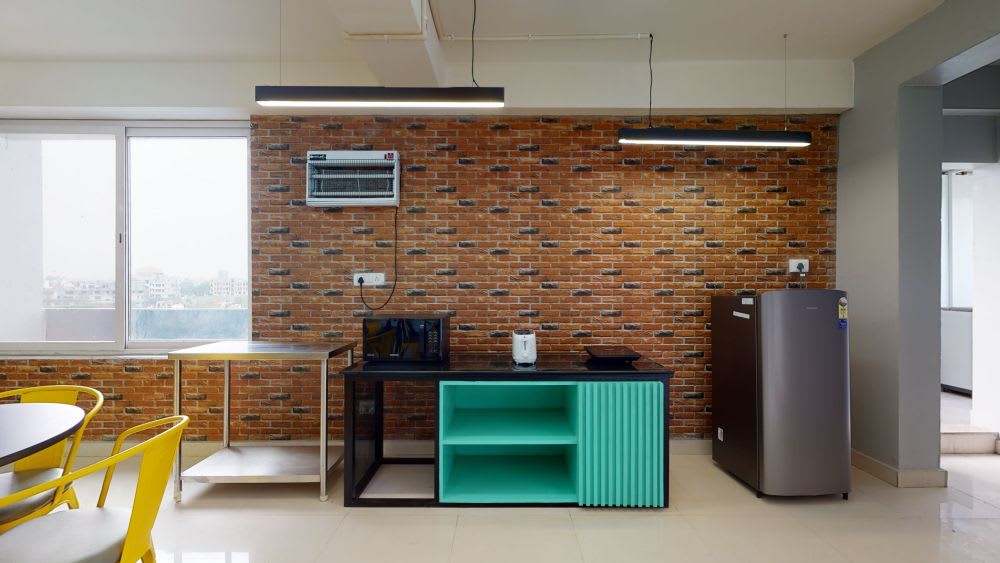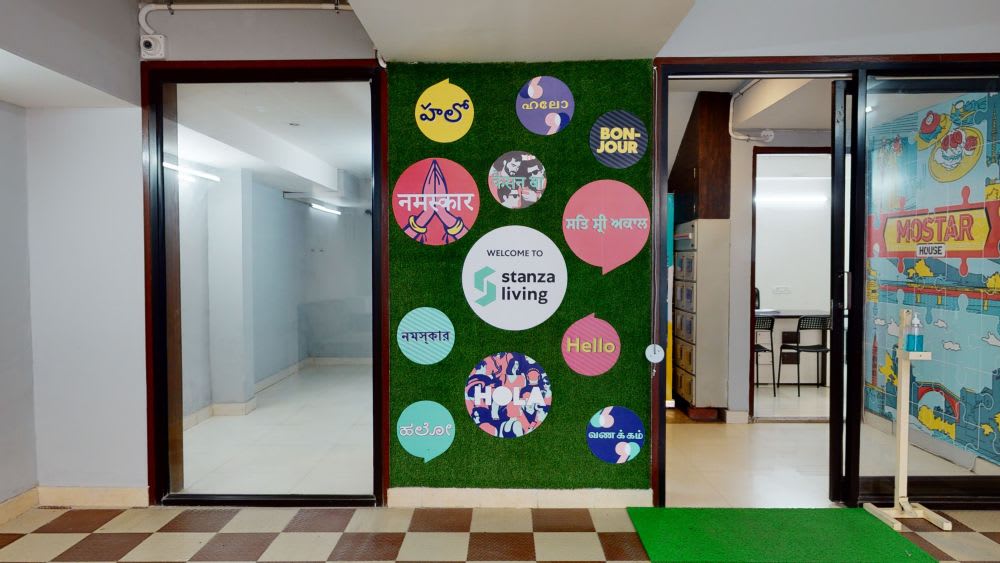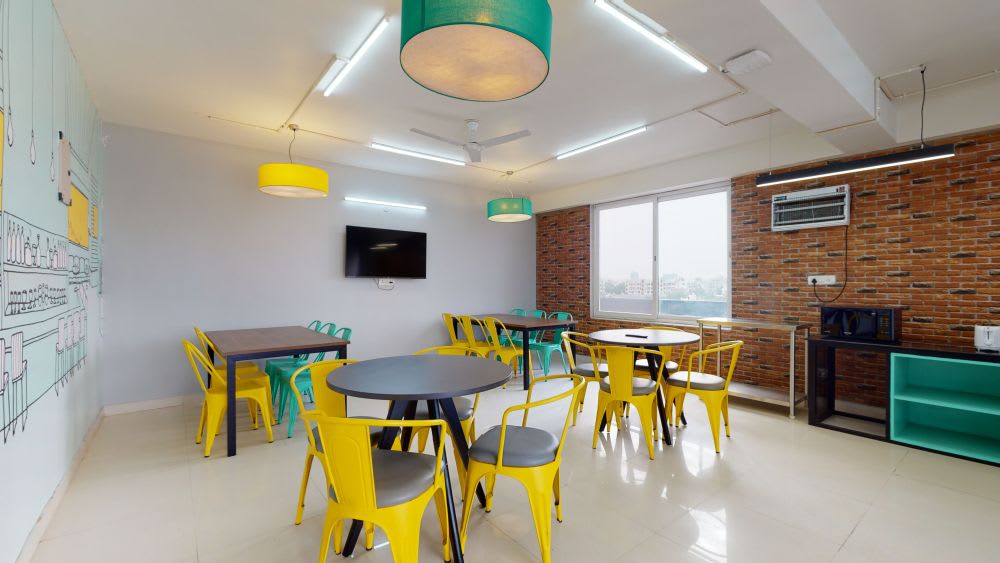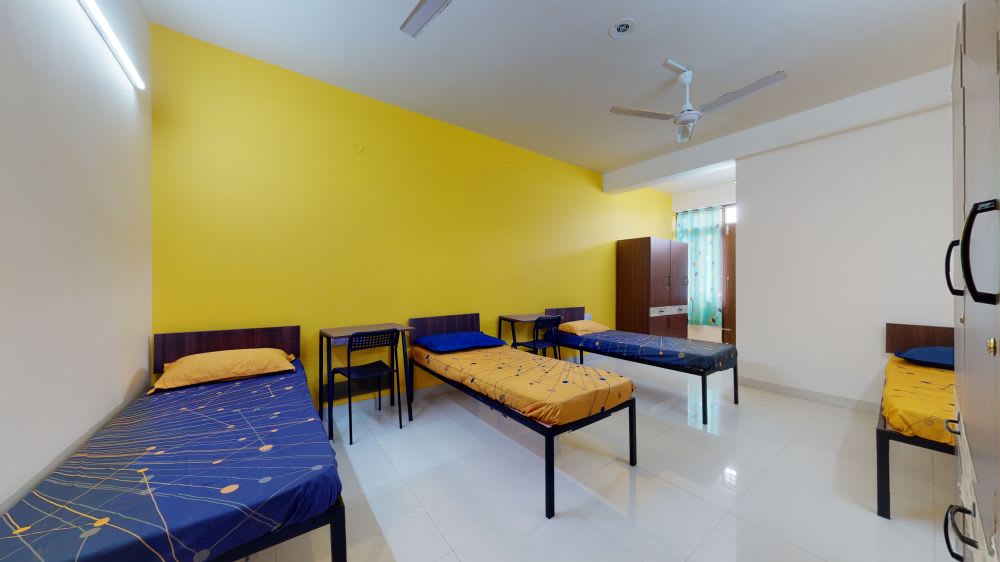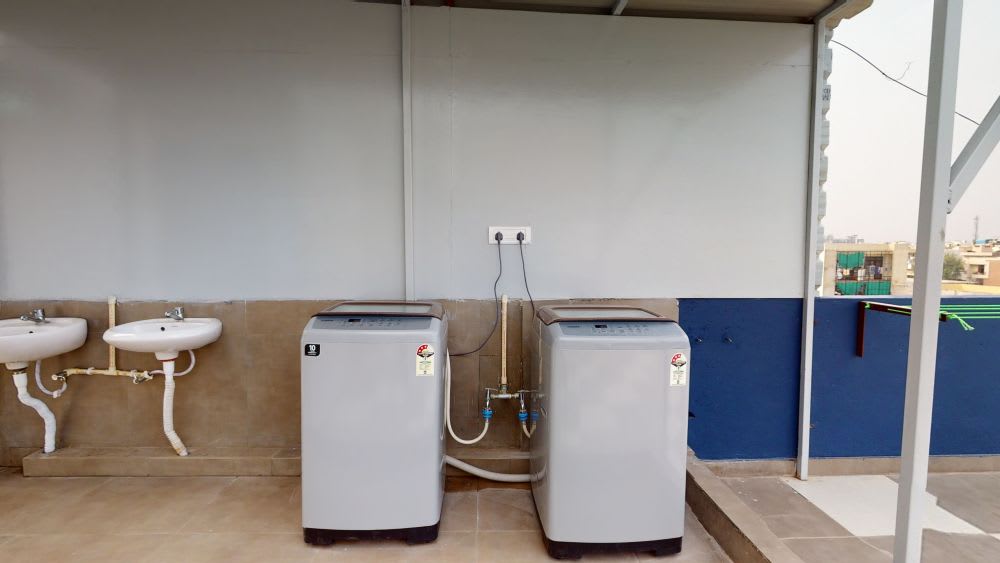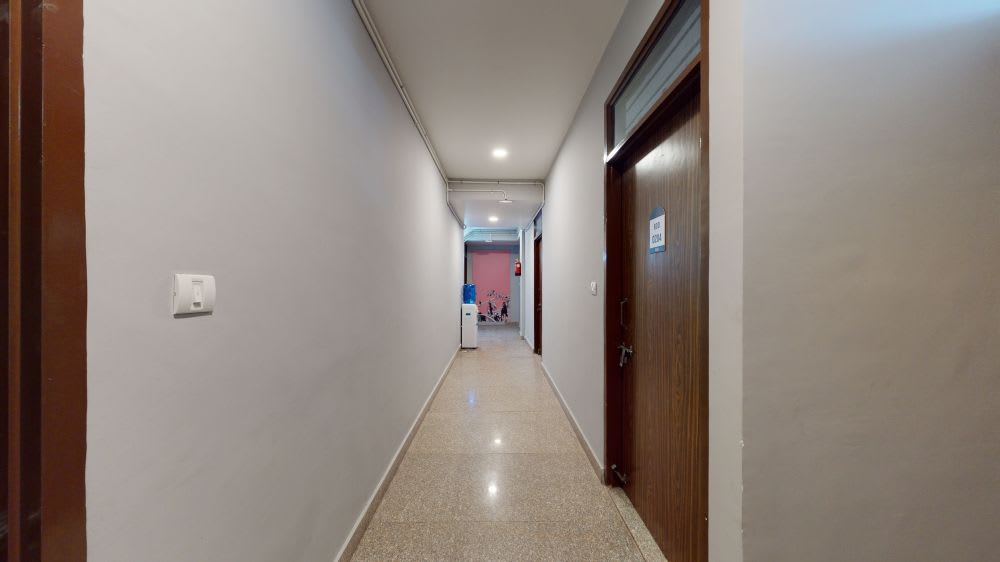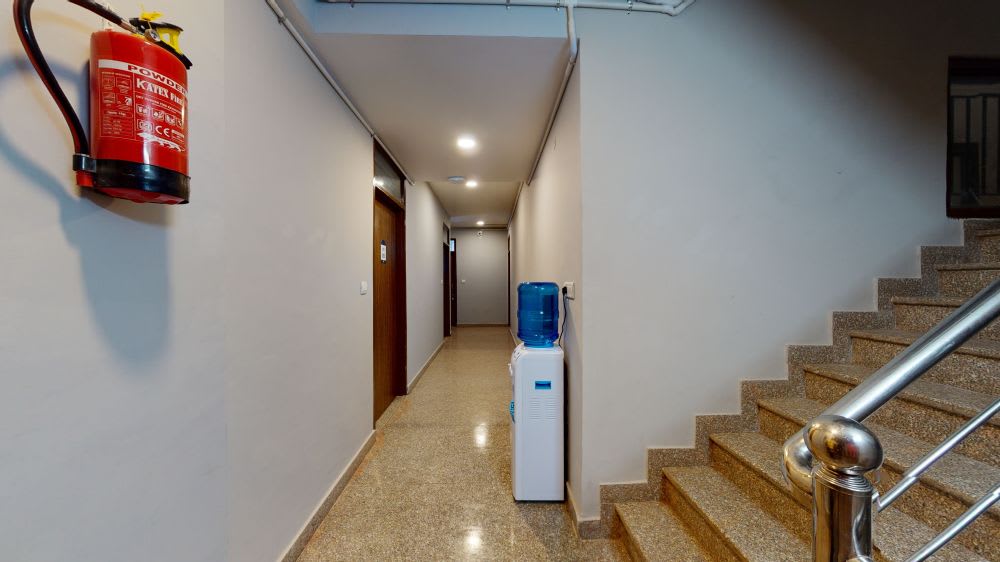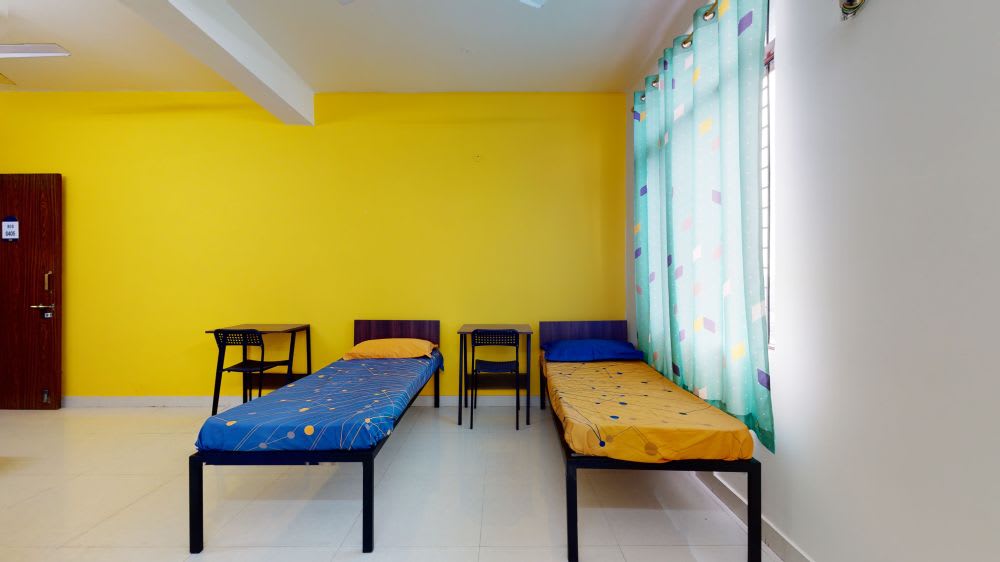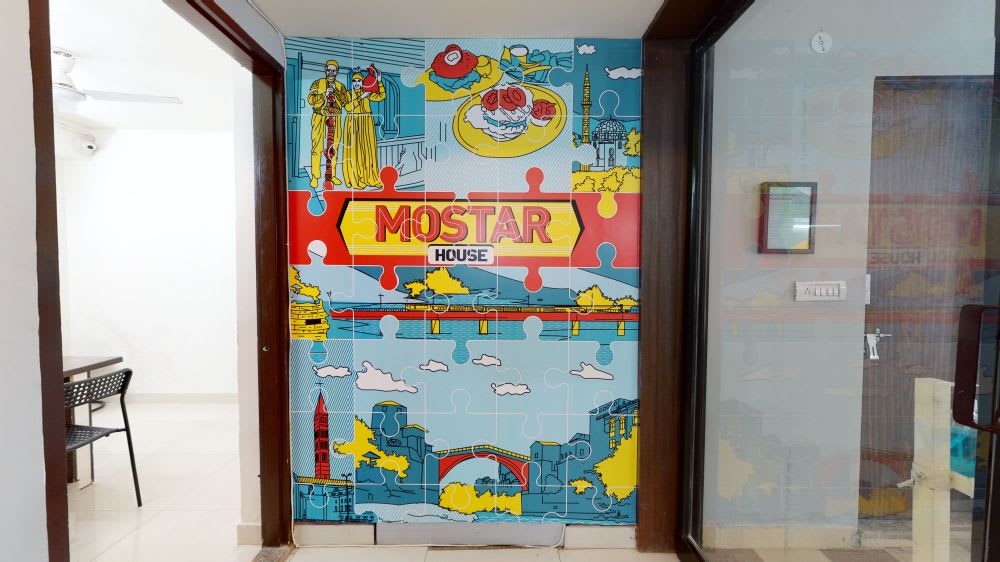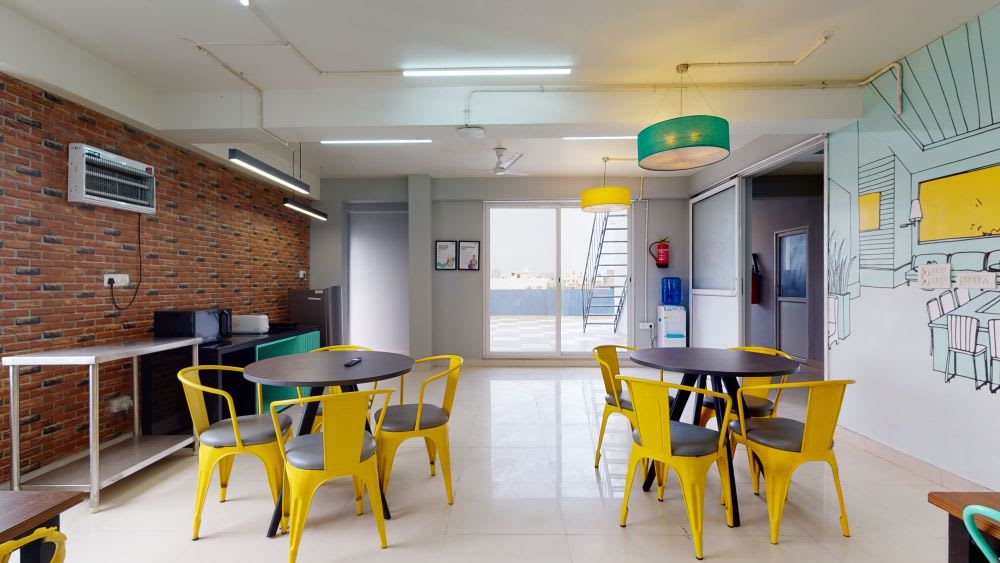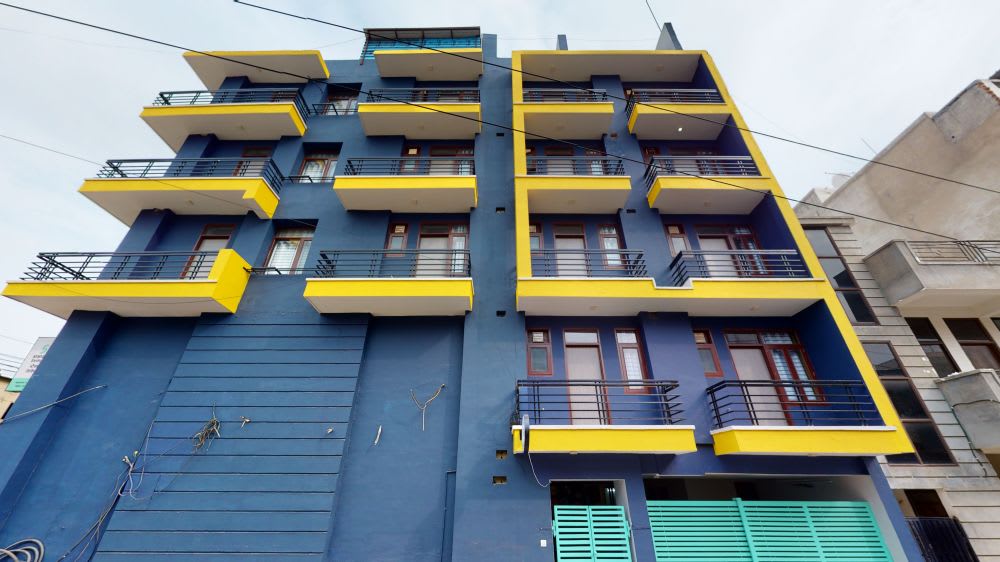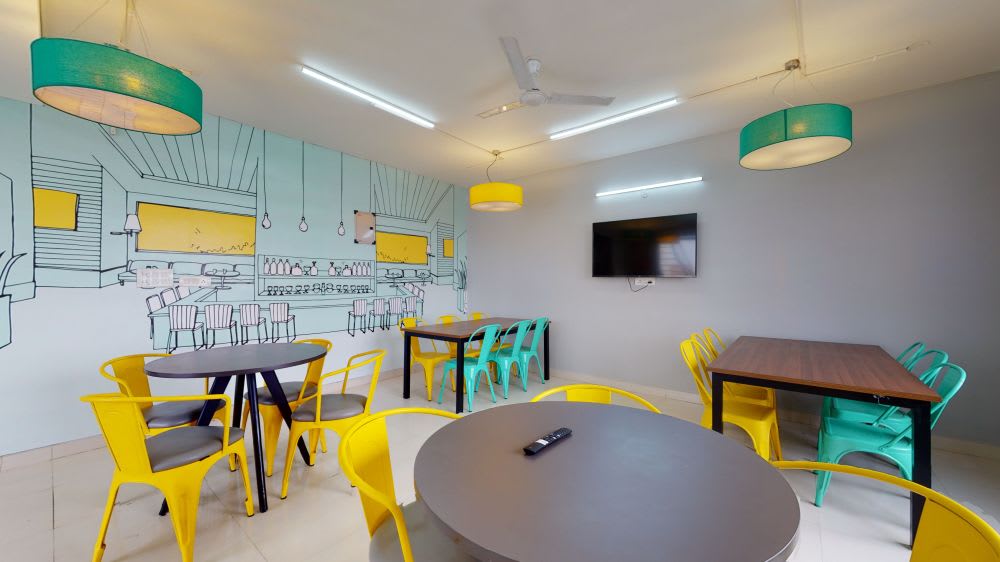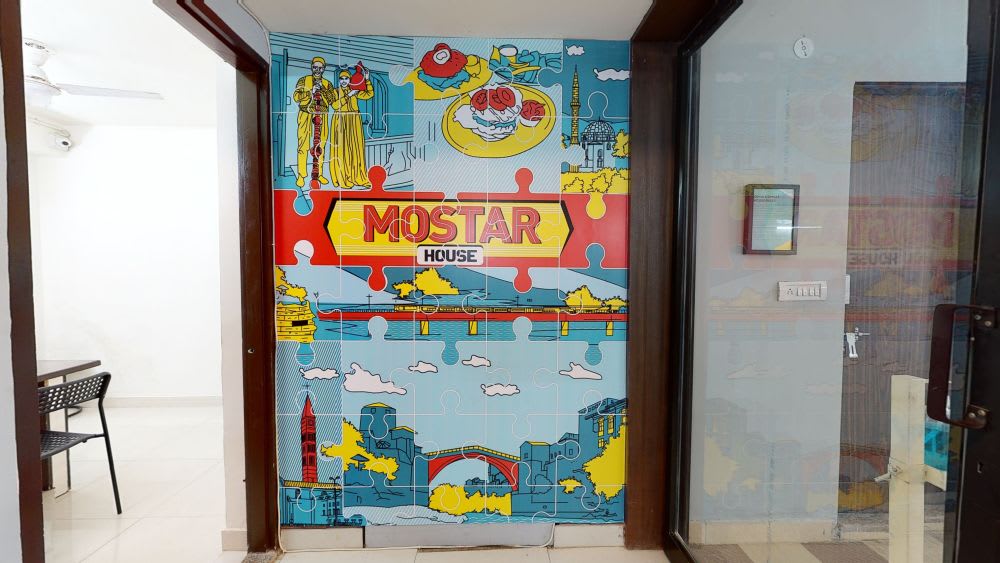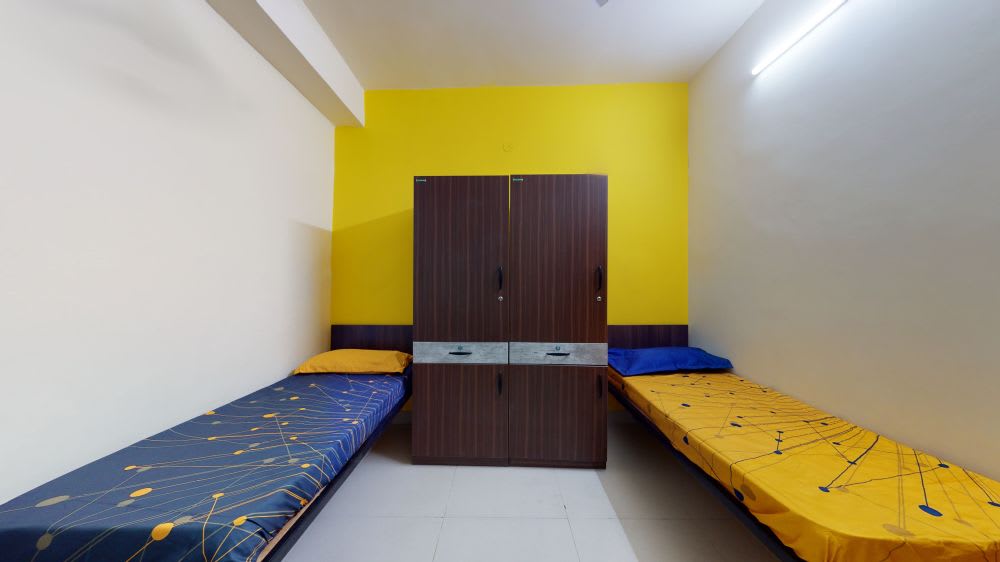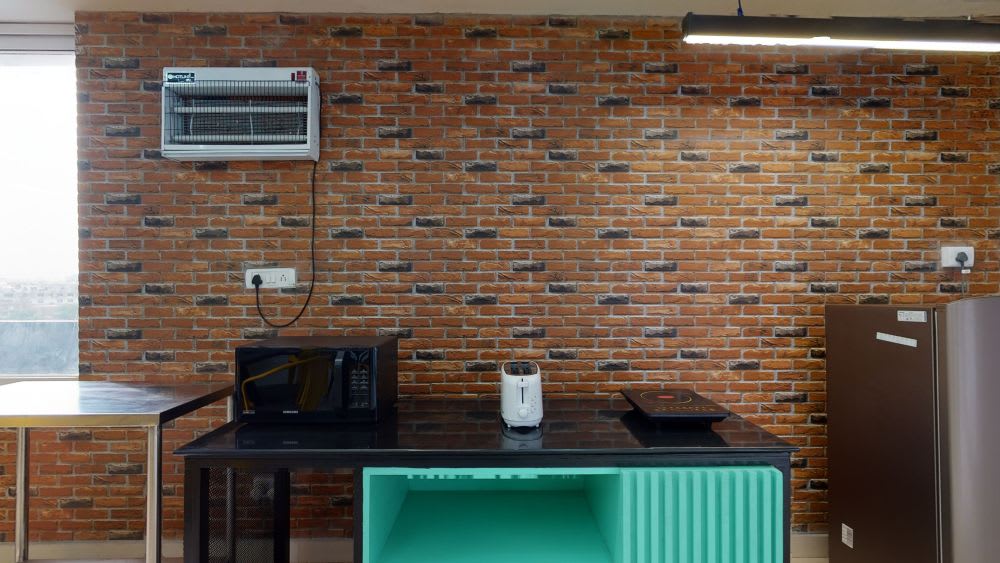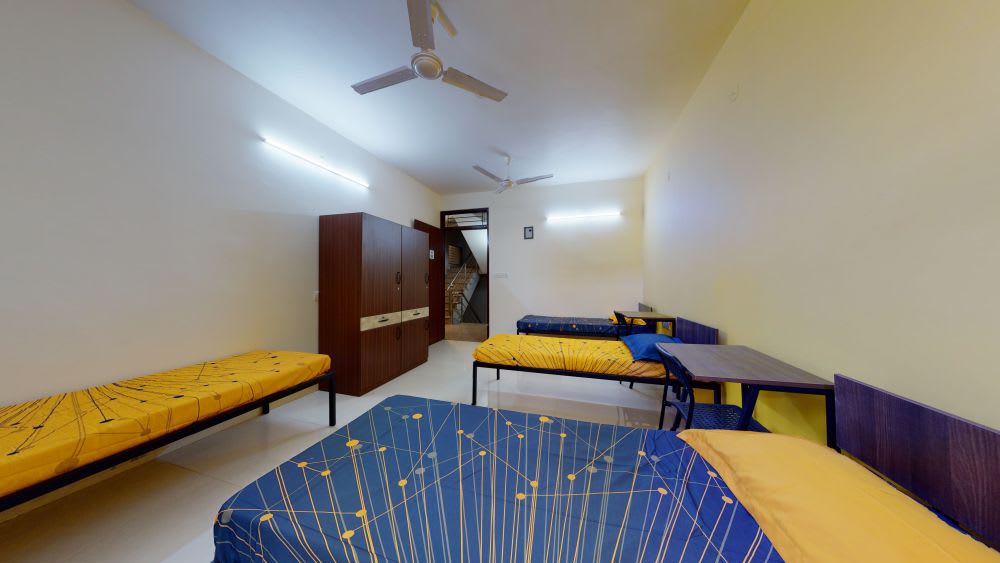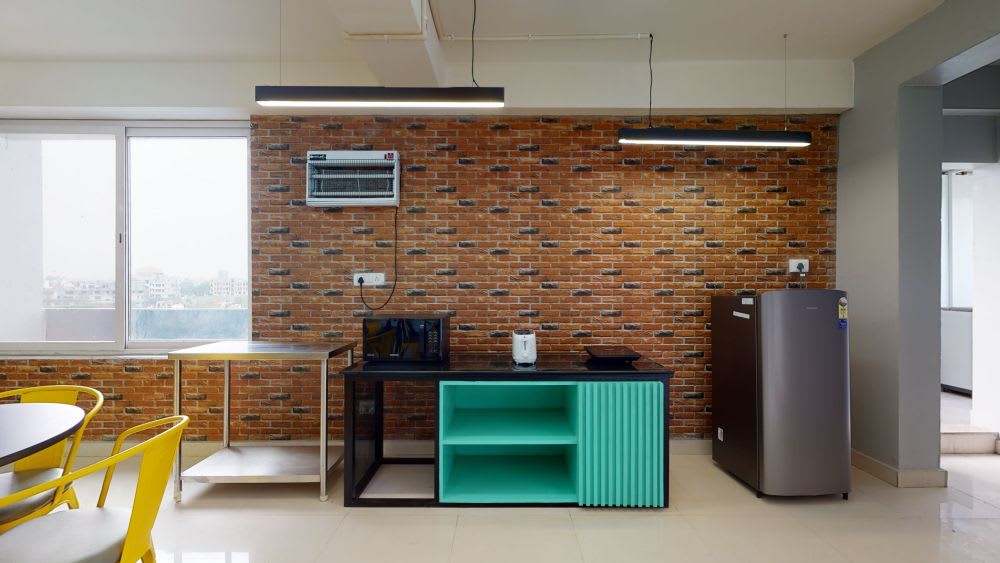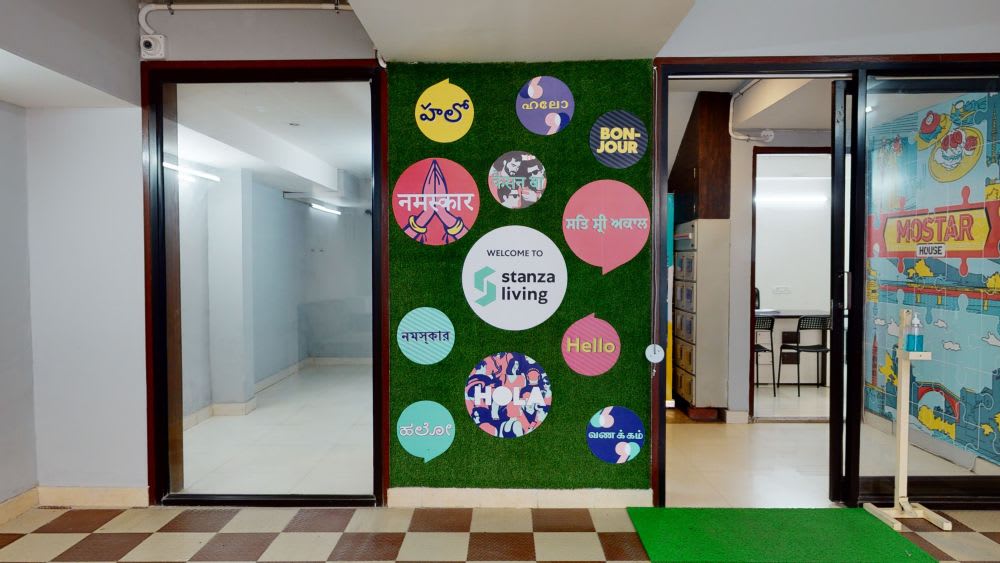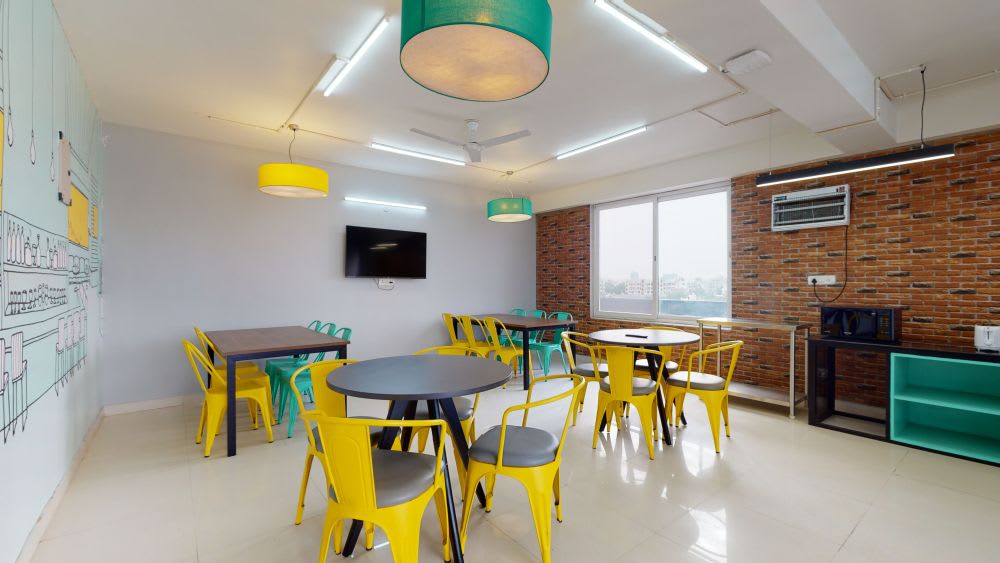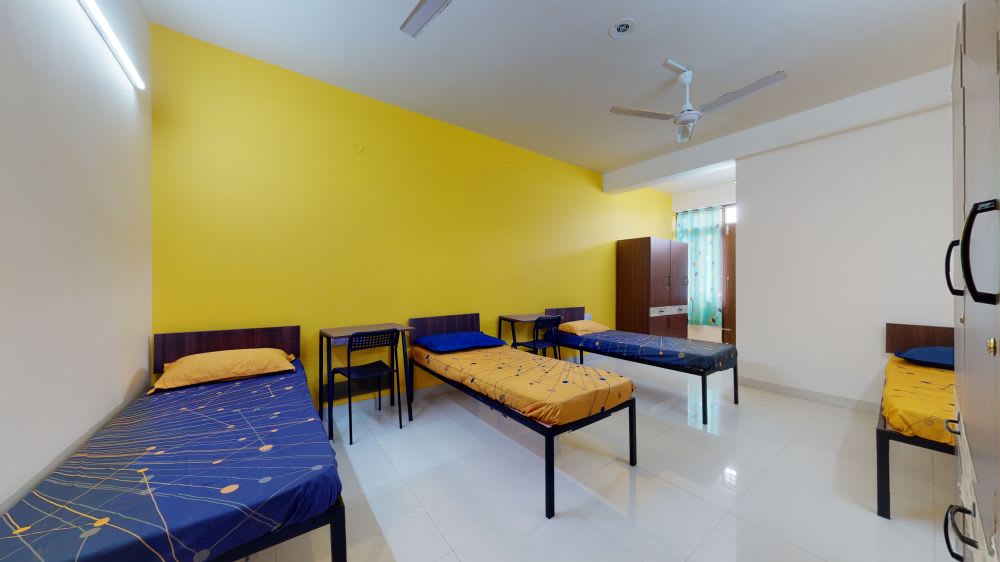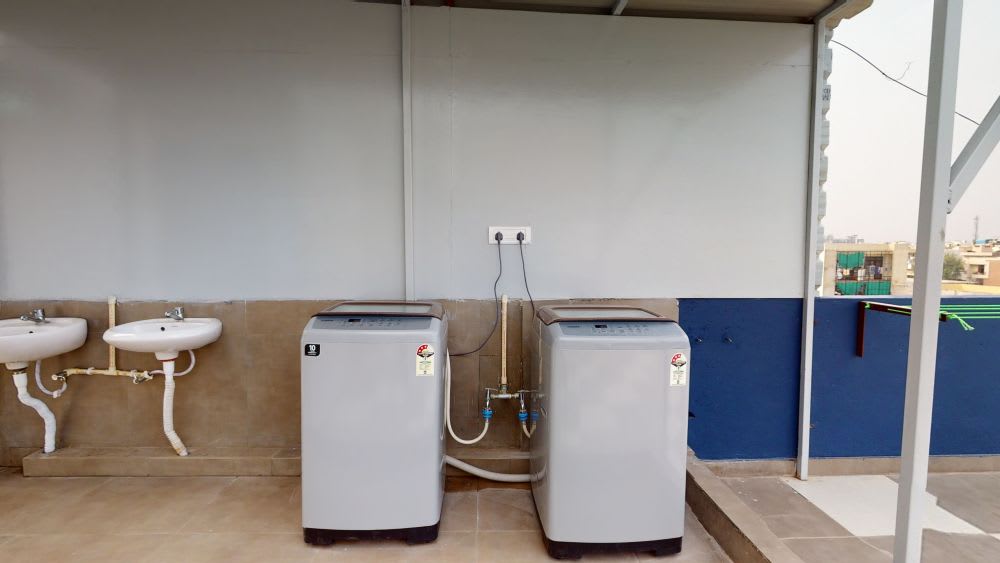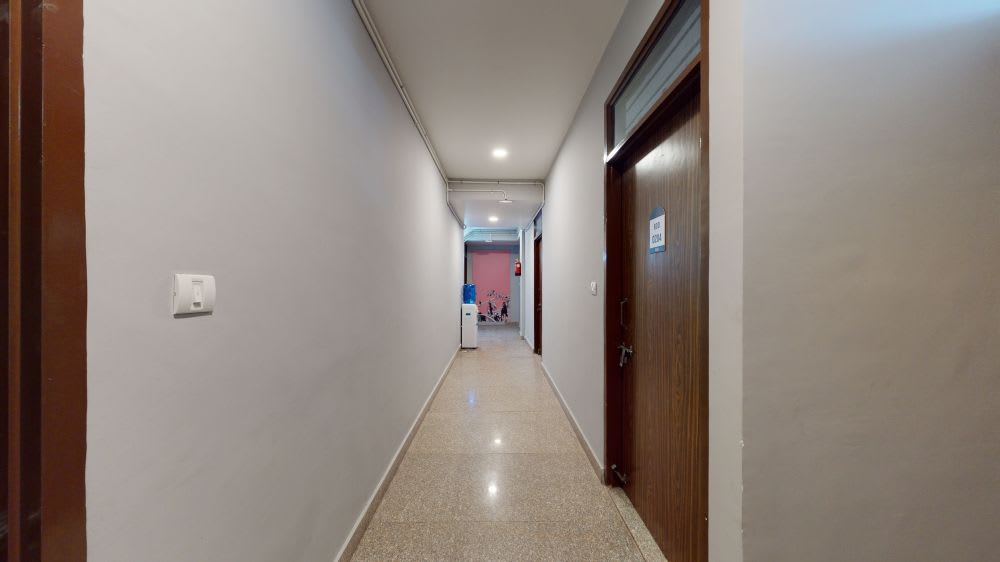 Mostar House

MALE

Double, Triple, Quadruple

High-Speed WIFI, Hot and Delicious Meals and +9 more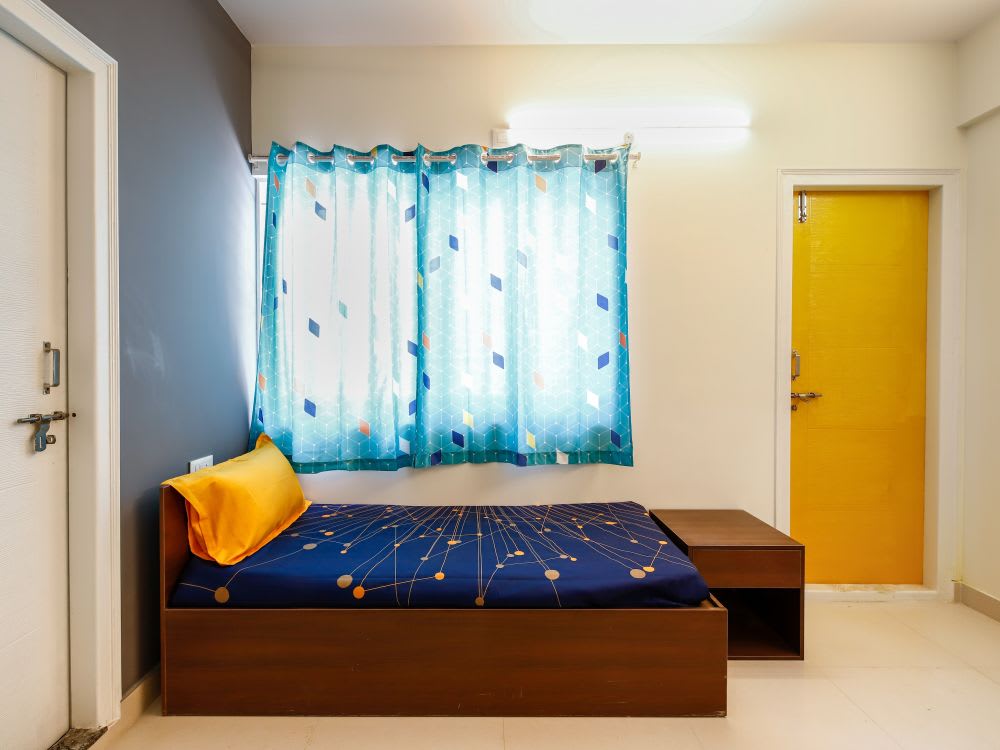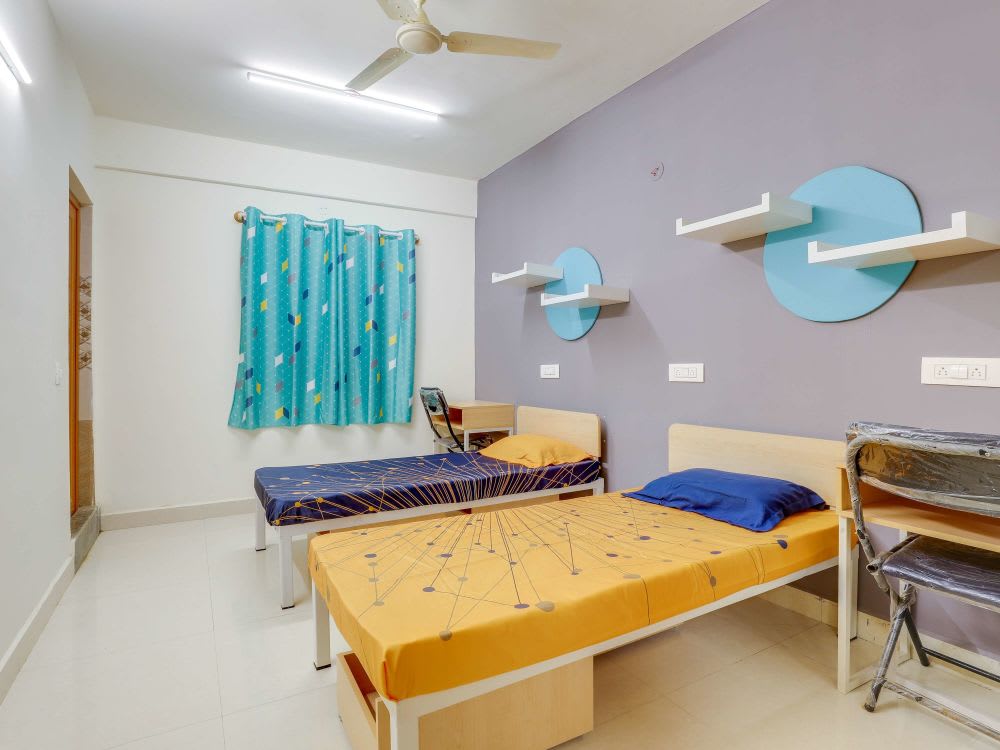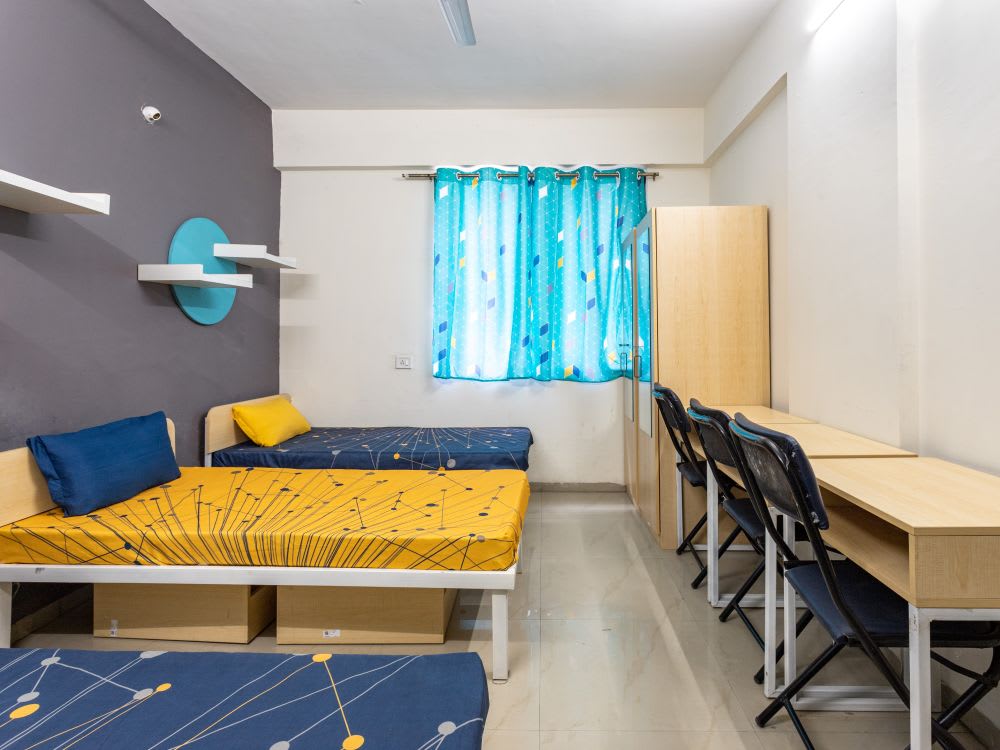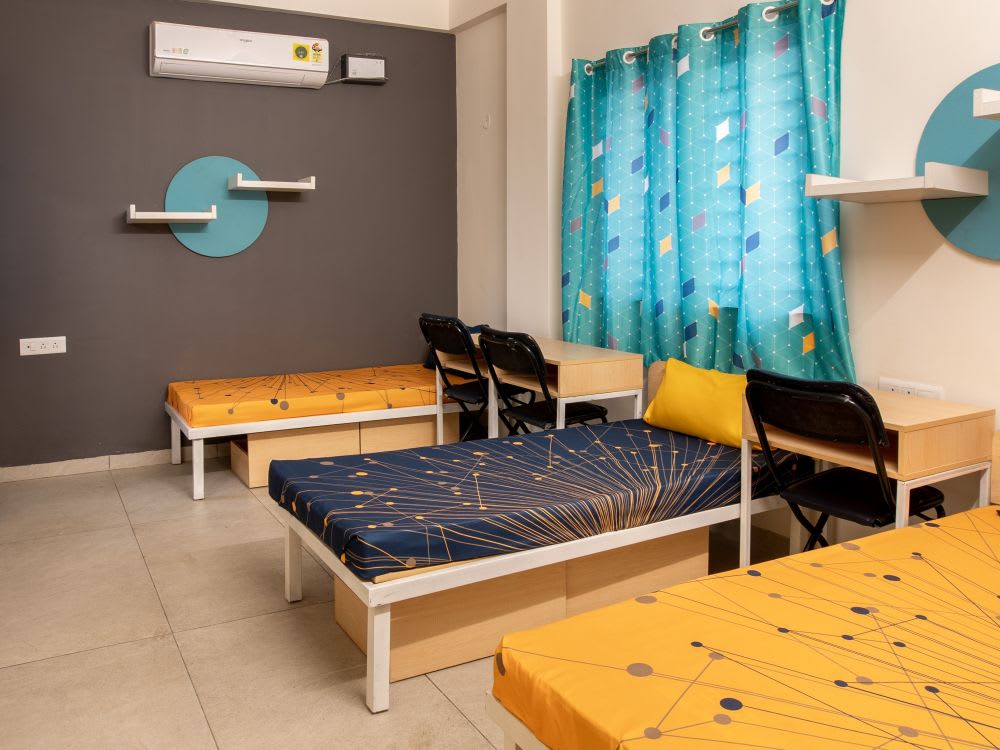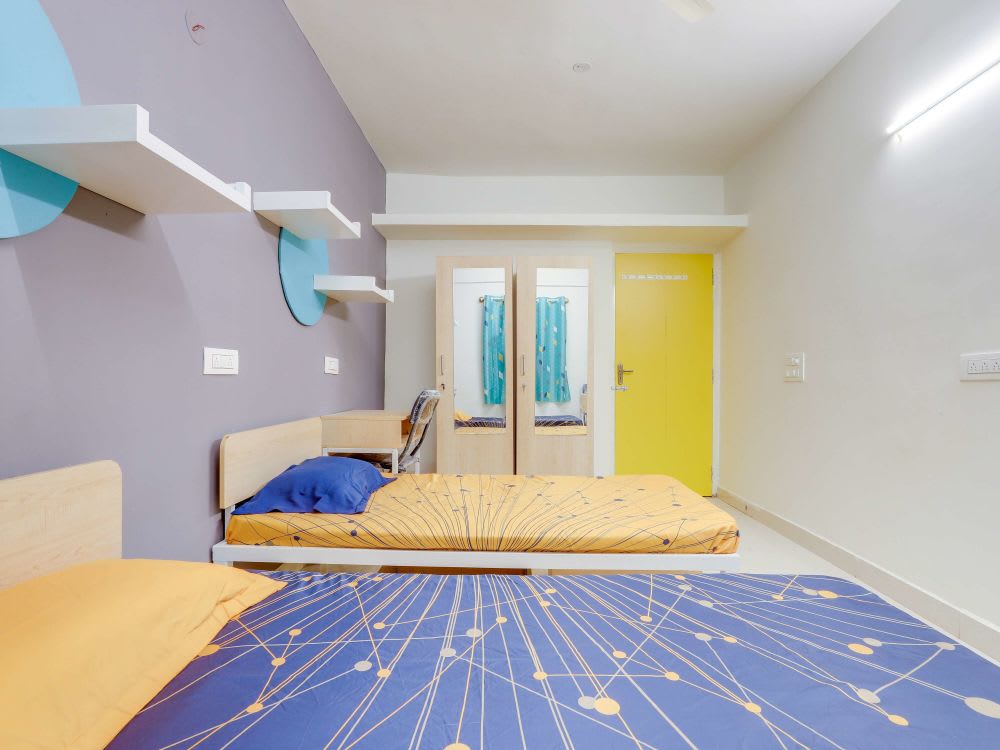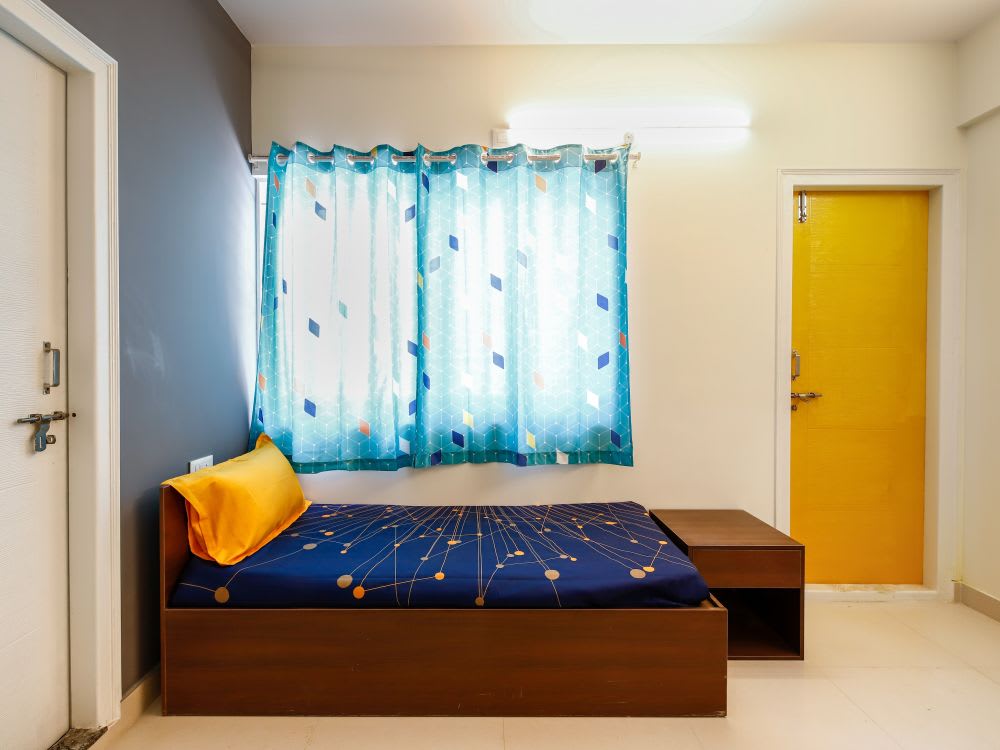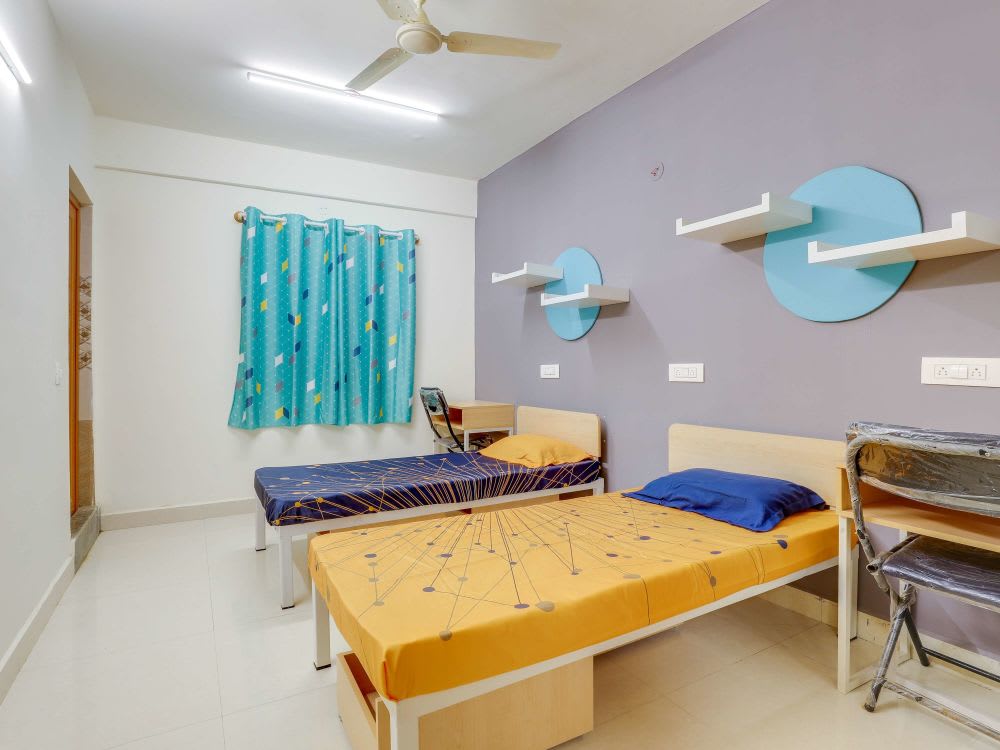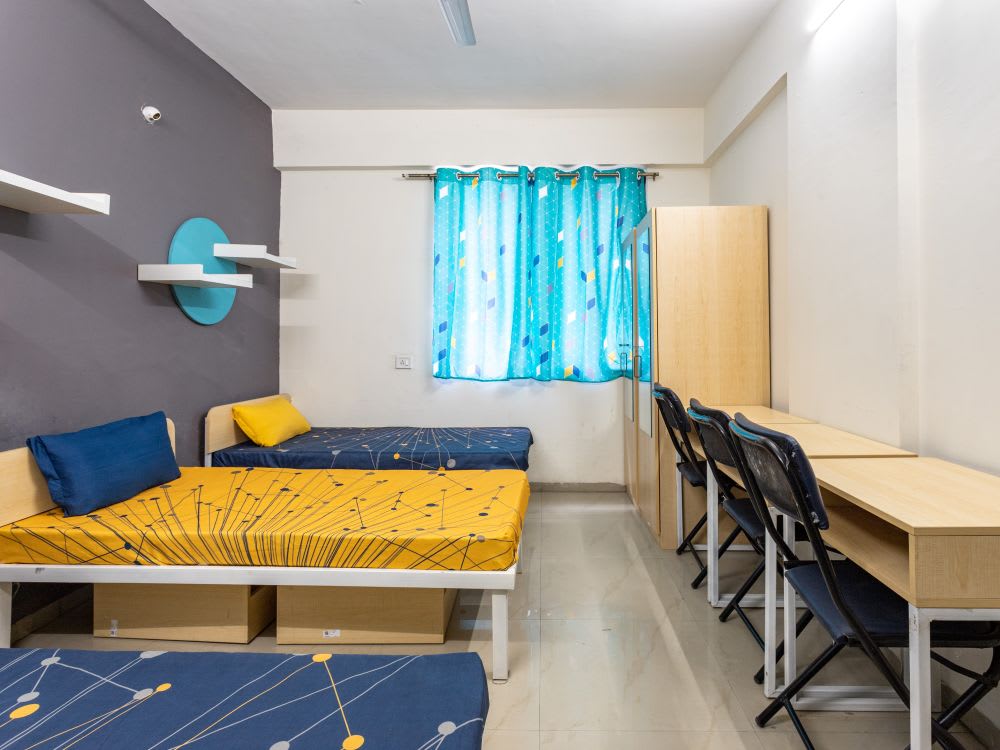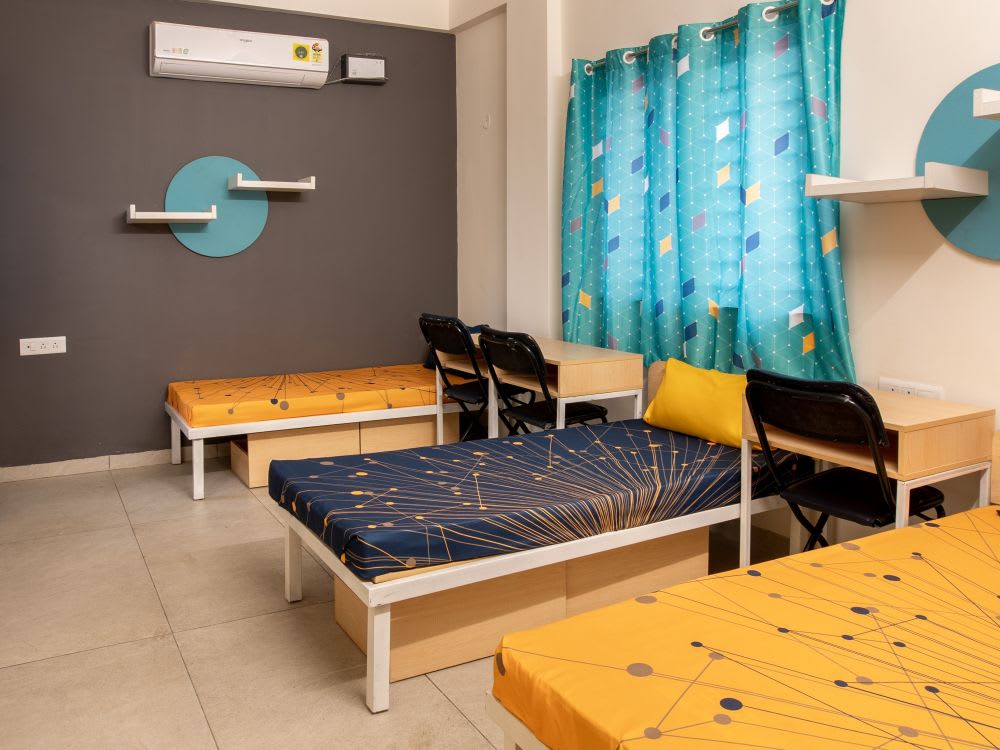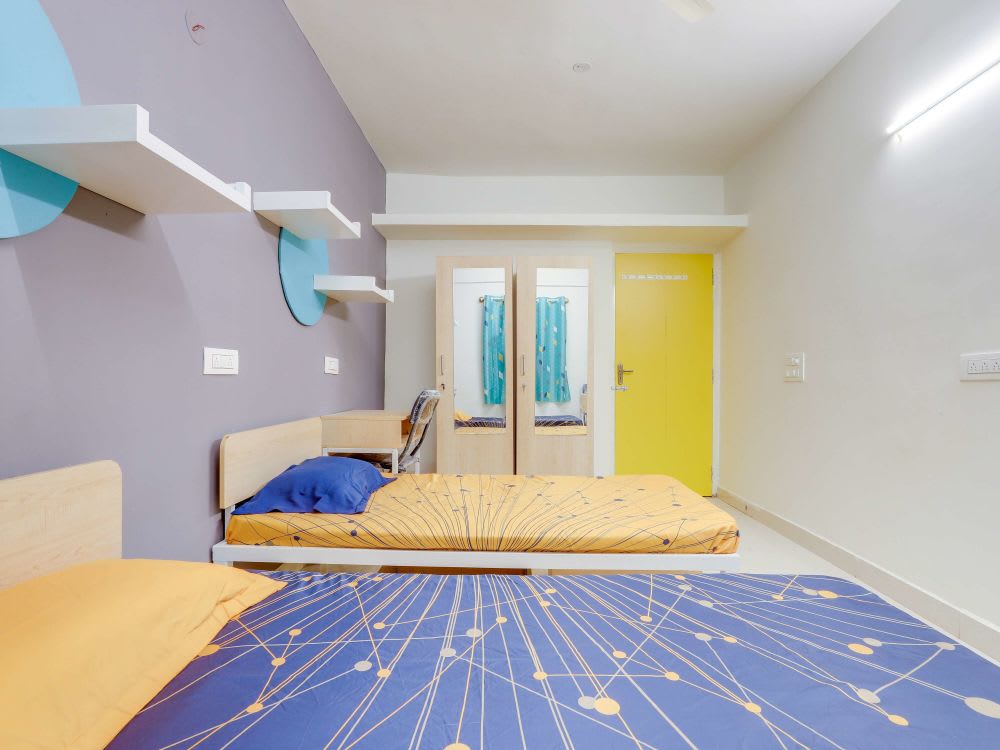 Labasa House

MALE

Double, Triple

High-Speed WIFI, Hot and Delicious Meals and +3 more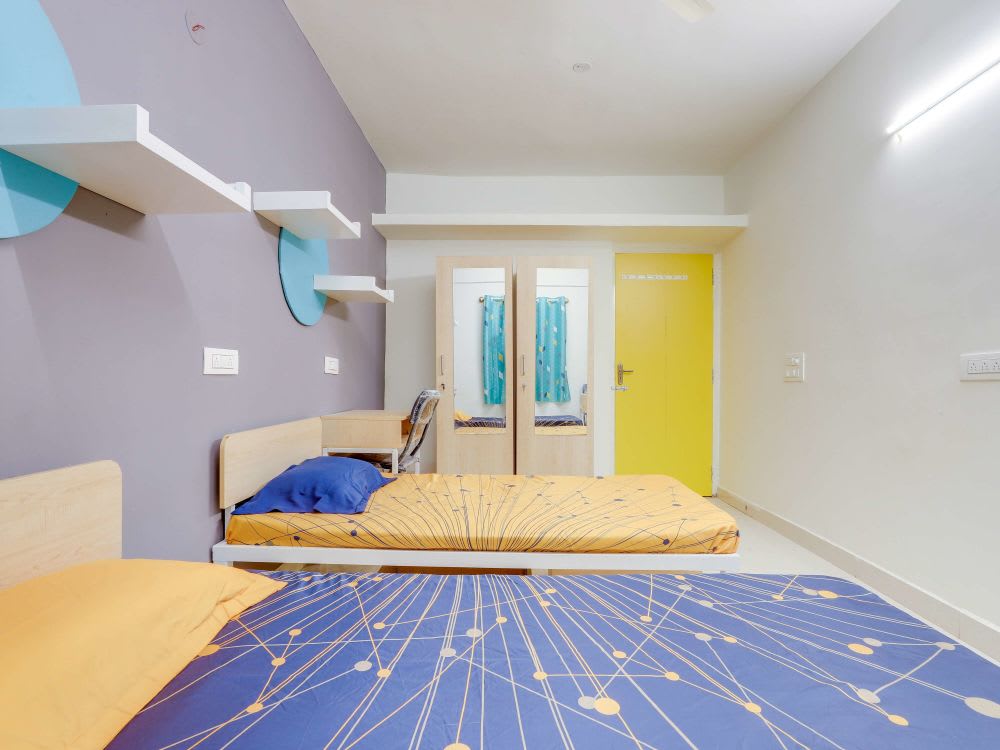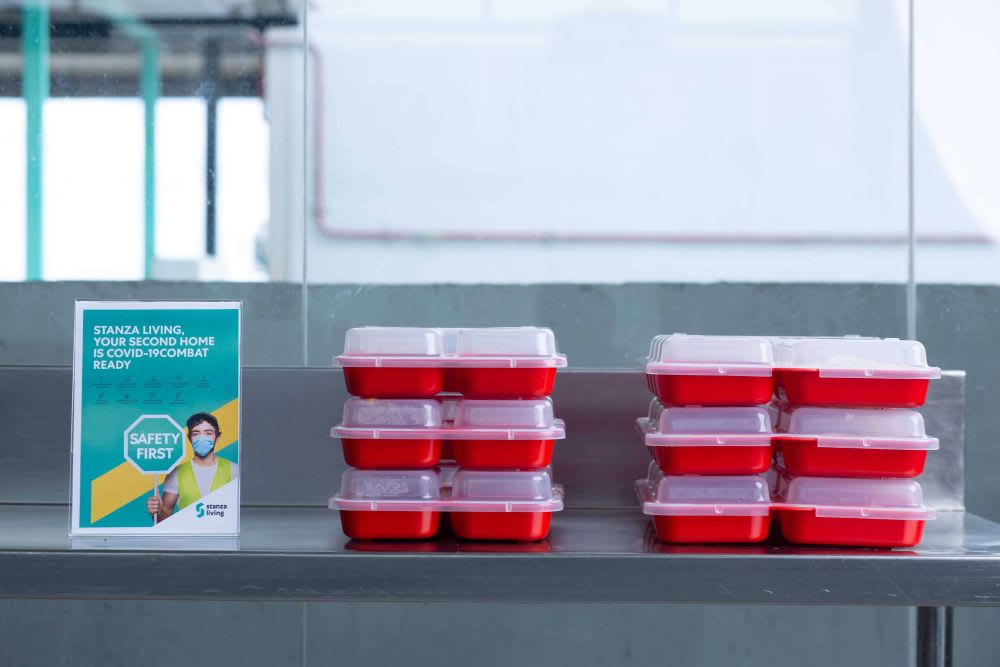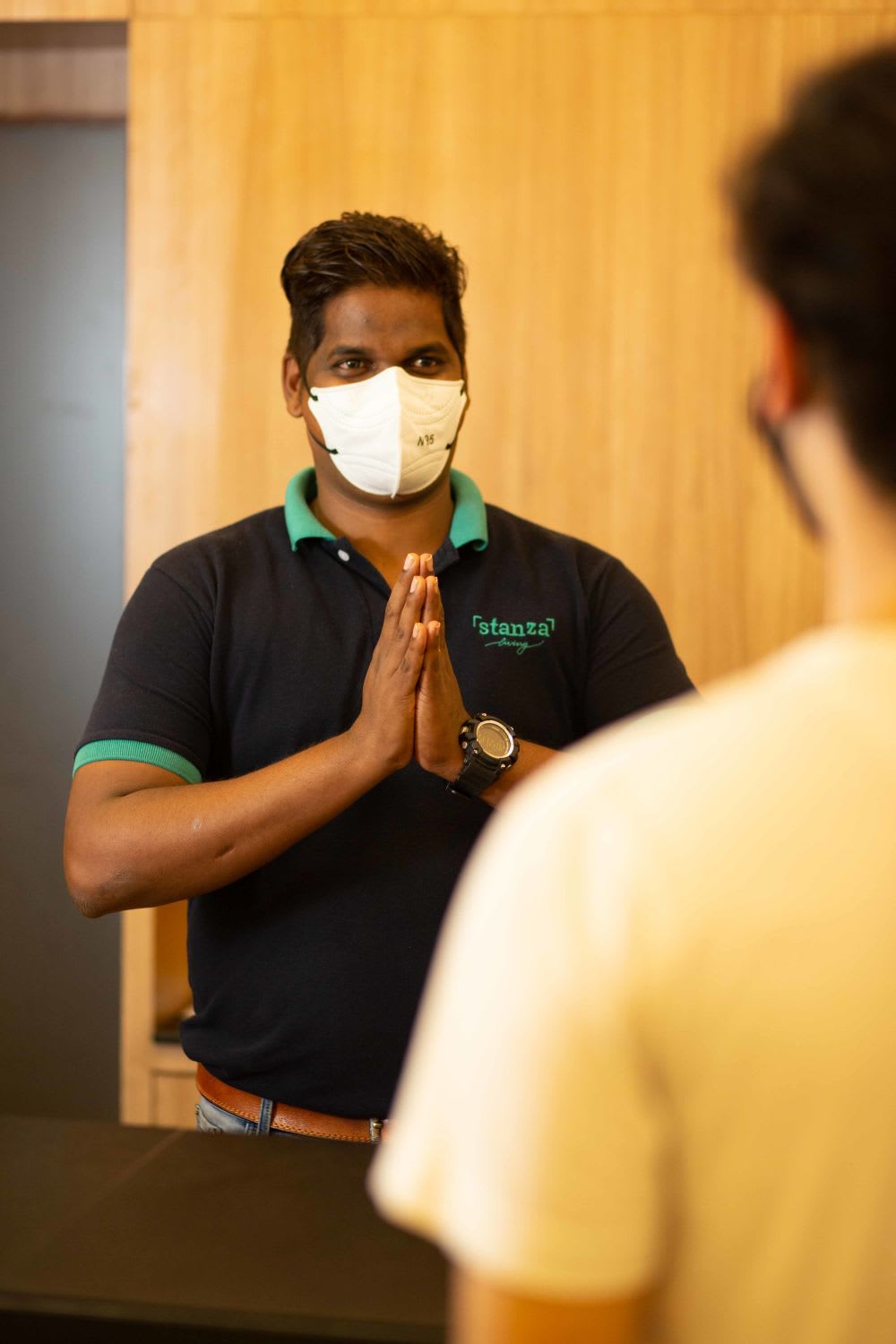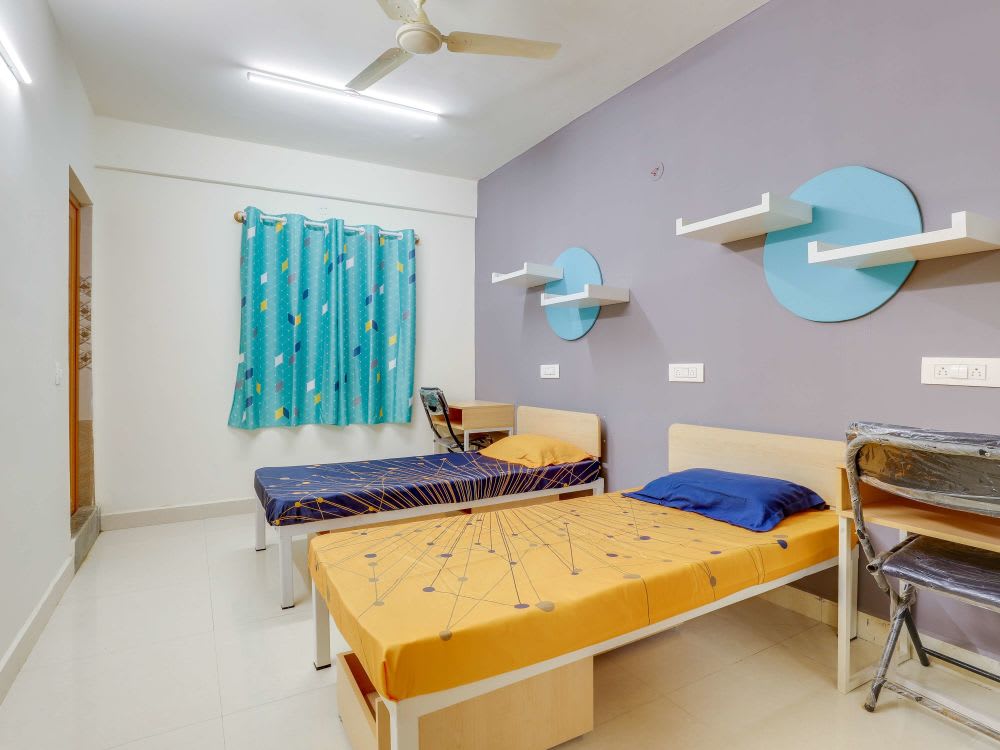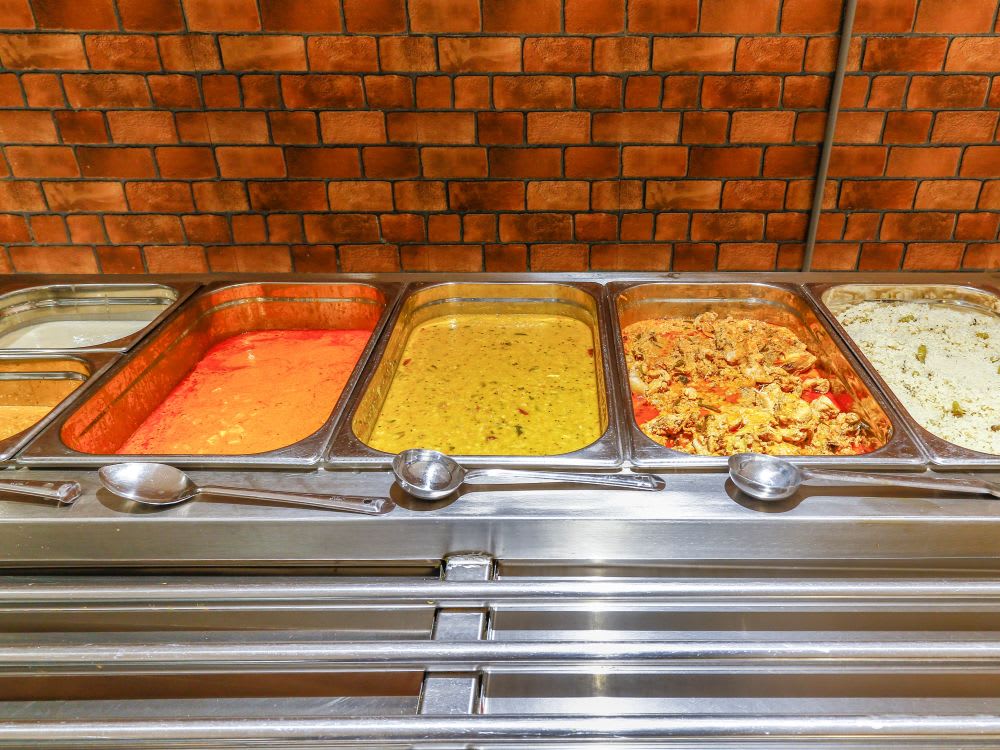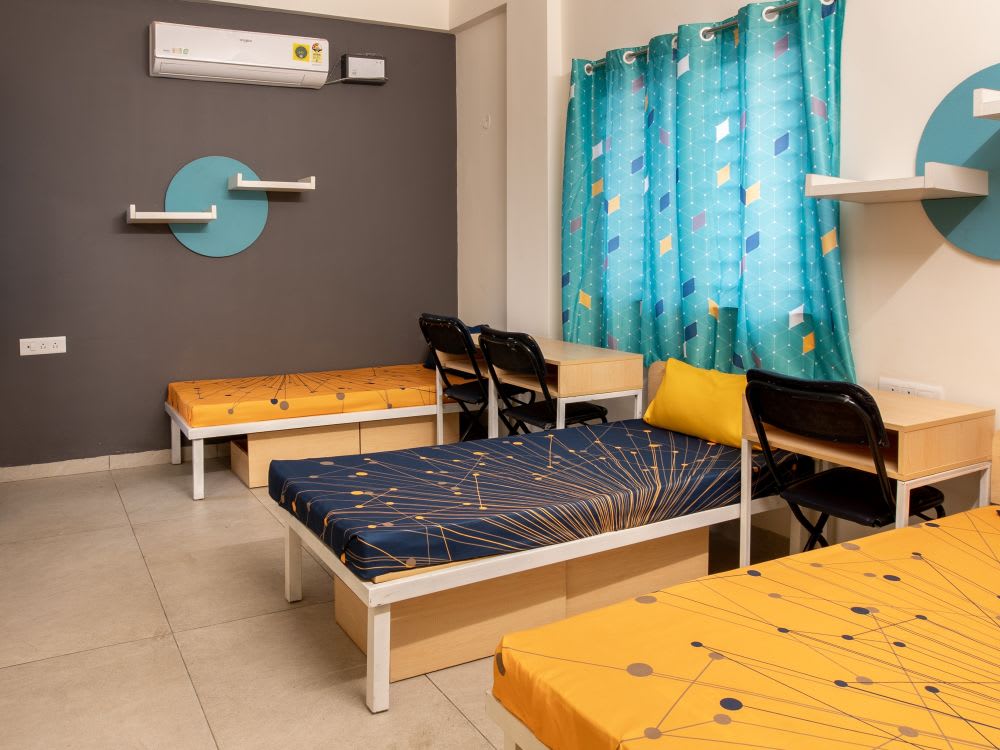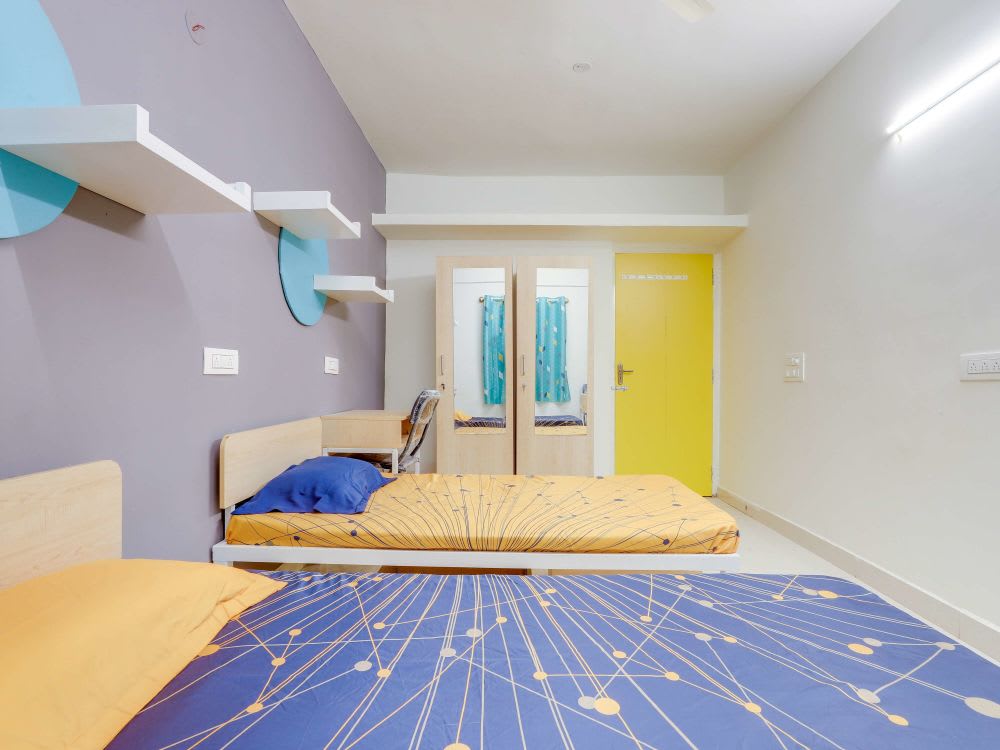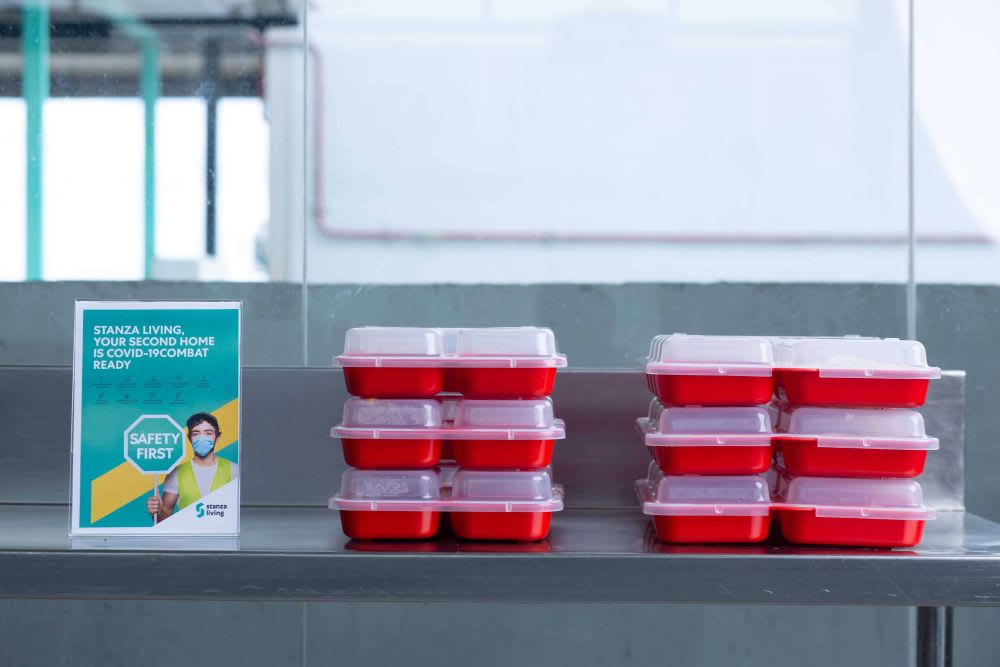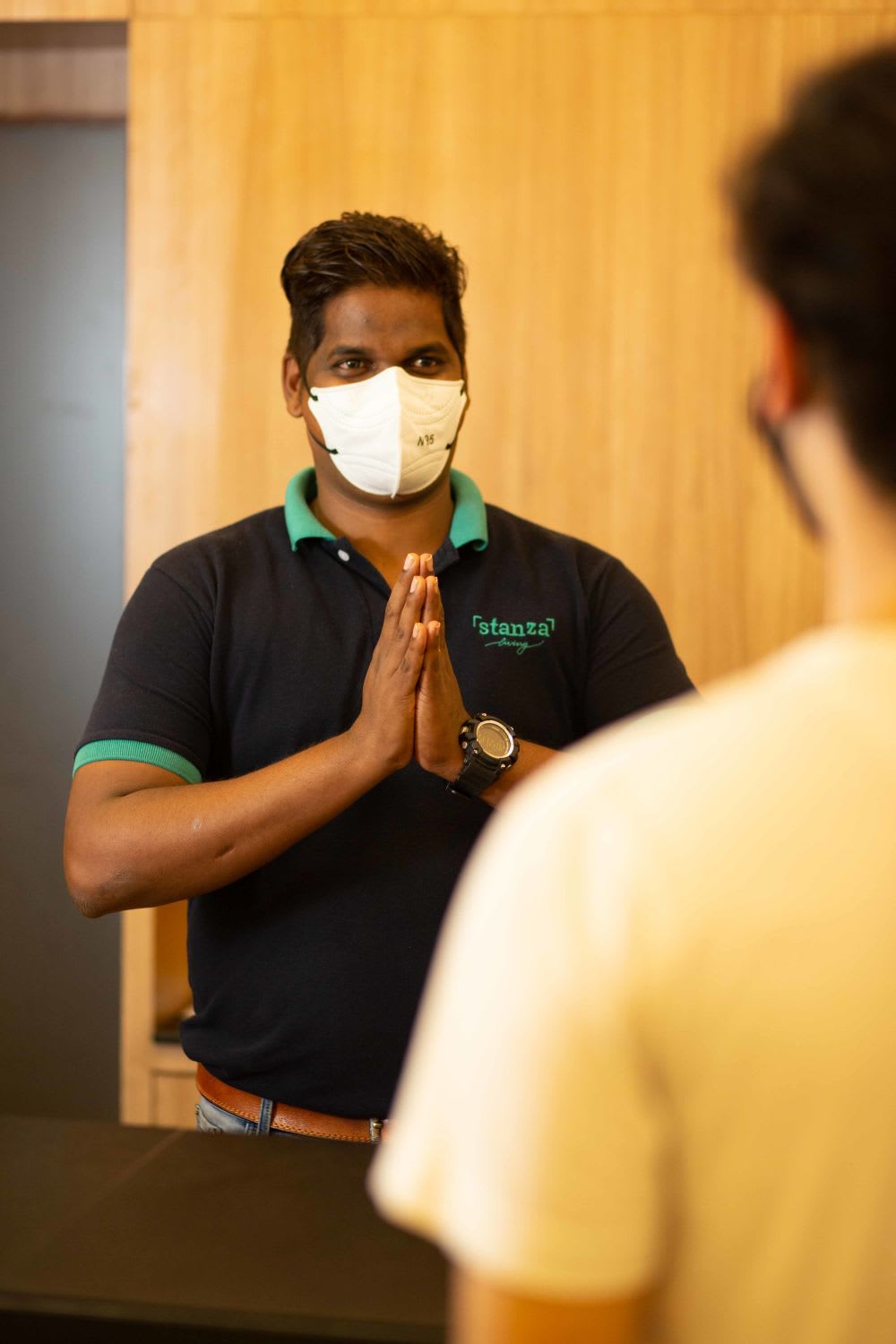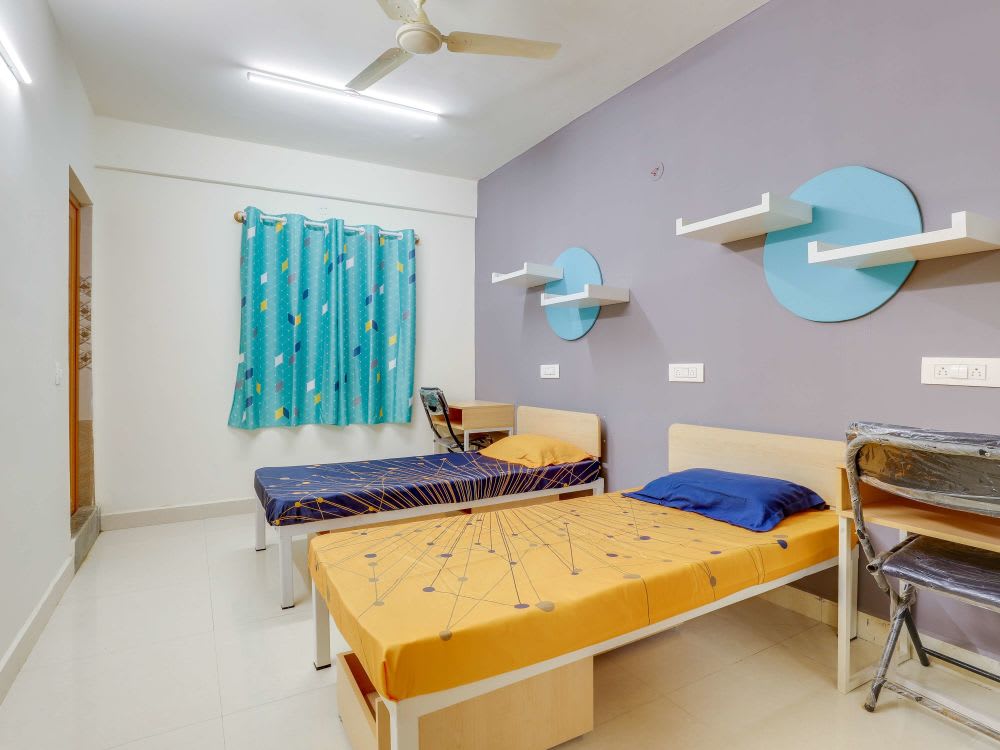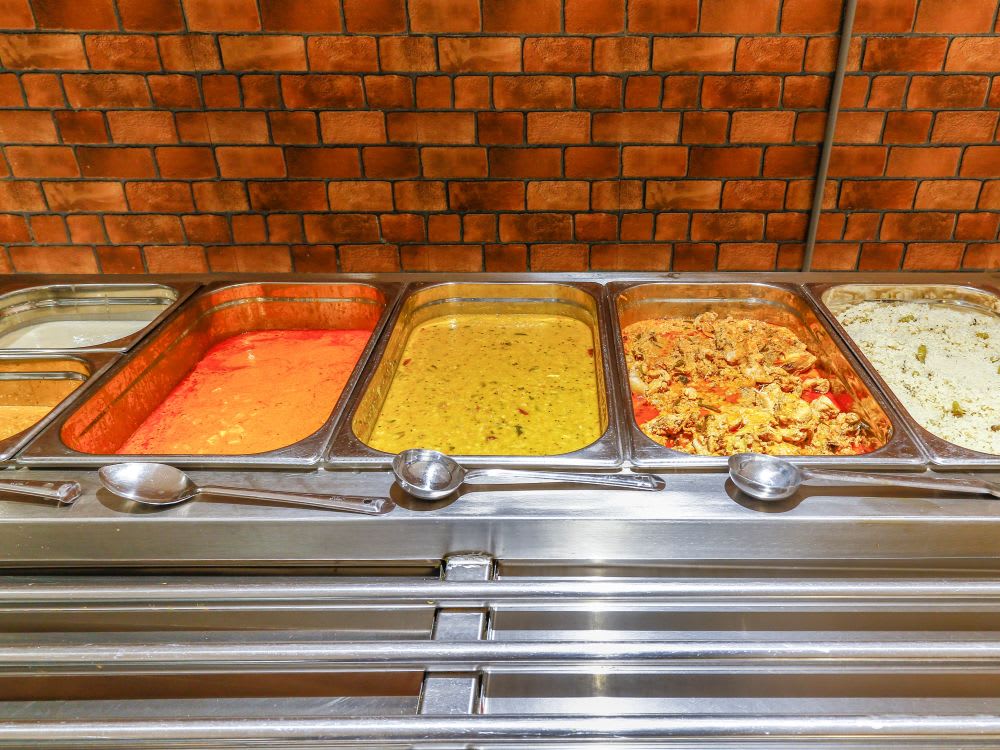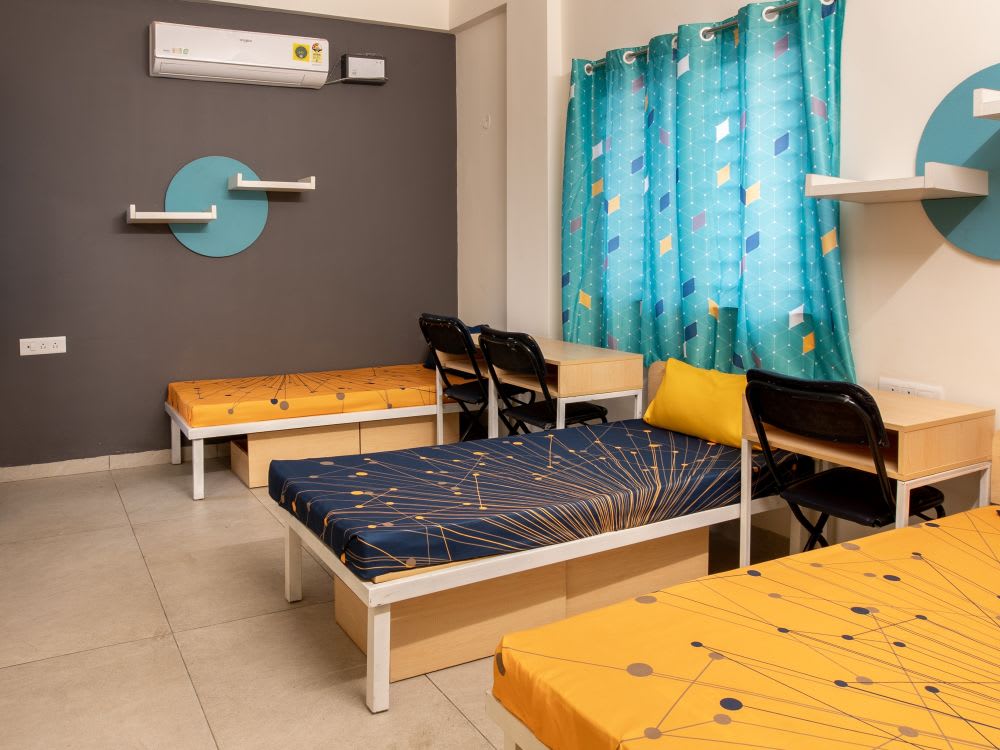 Mannar House

FEMALE

Double, Triple

High-Speed WIFI, Hot and Delicious Meals and +3 more
Starts from
₹ 10,899 /mo*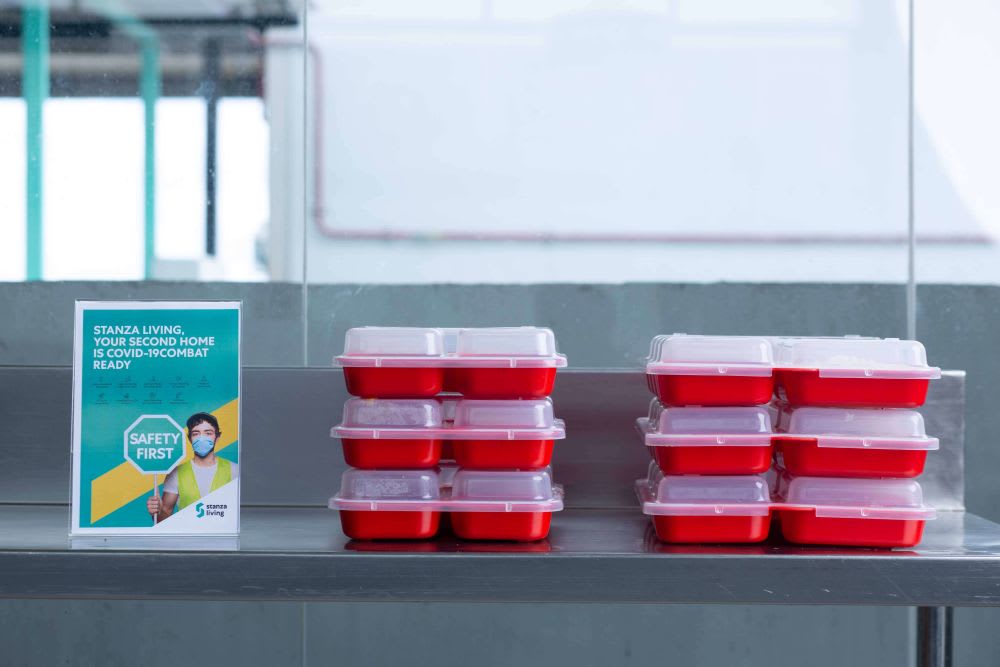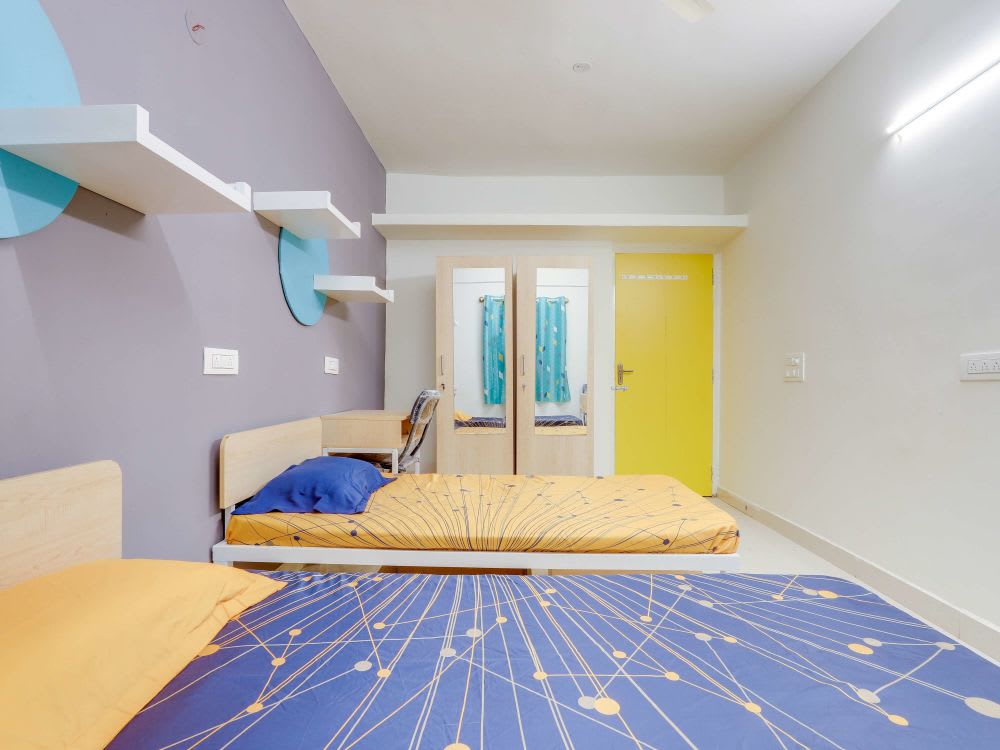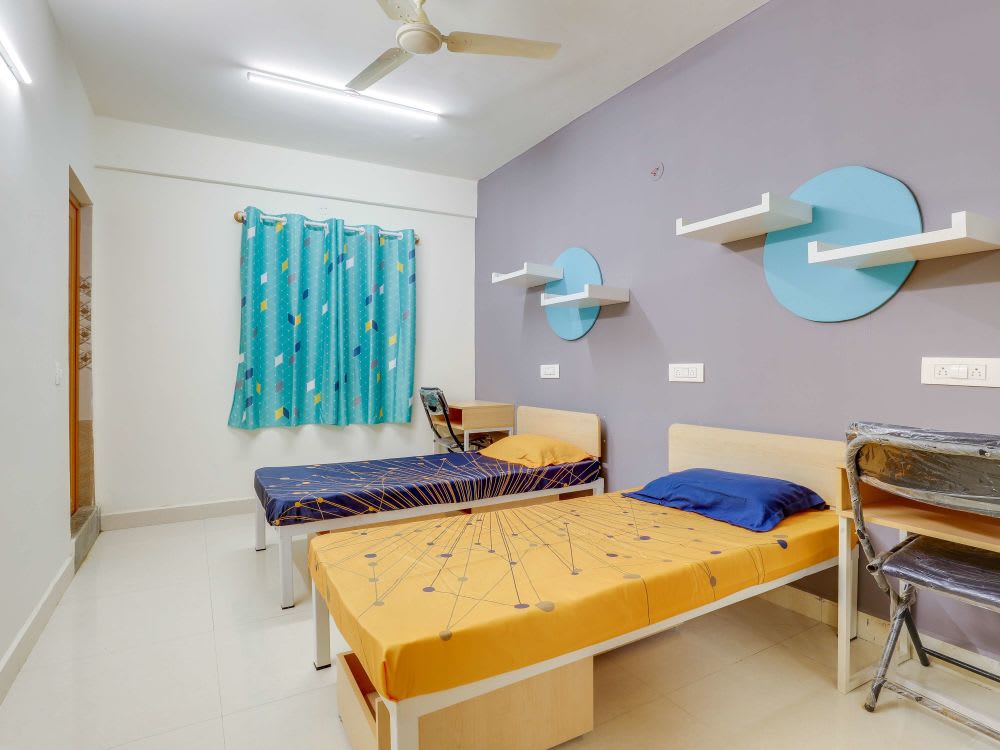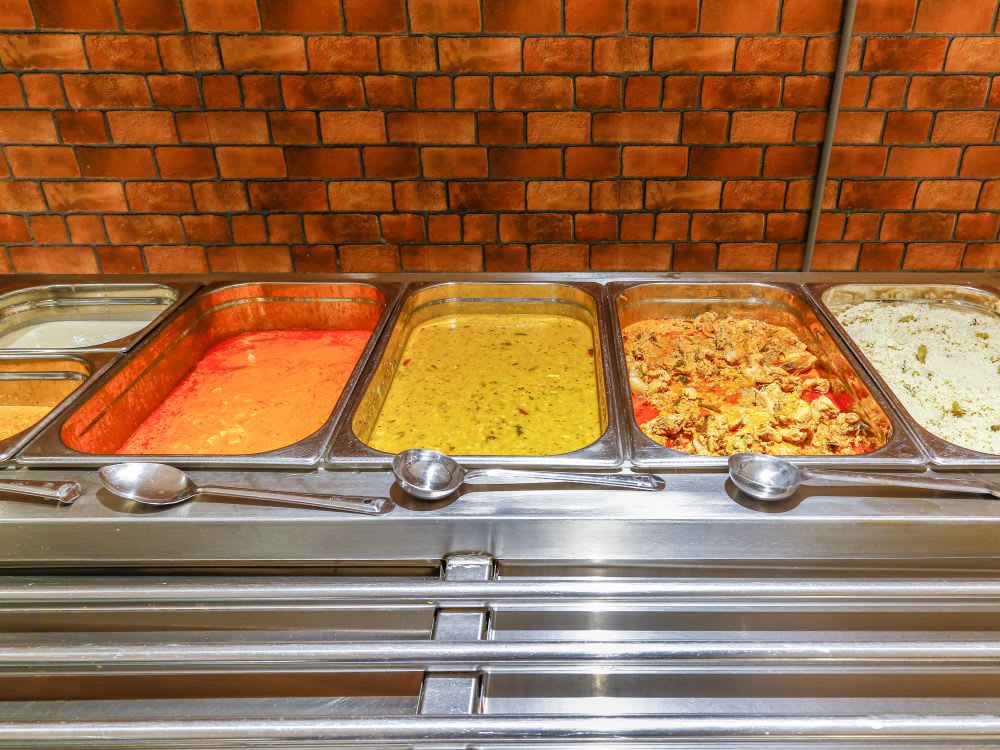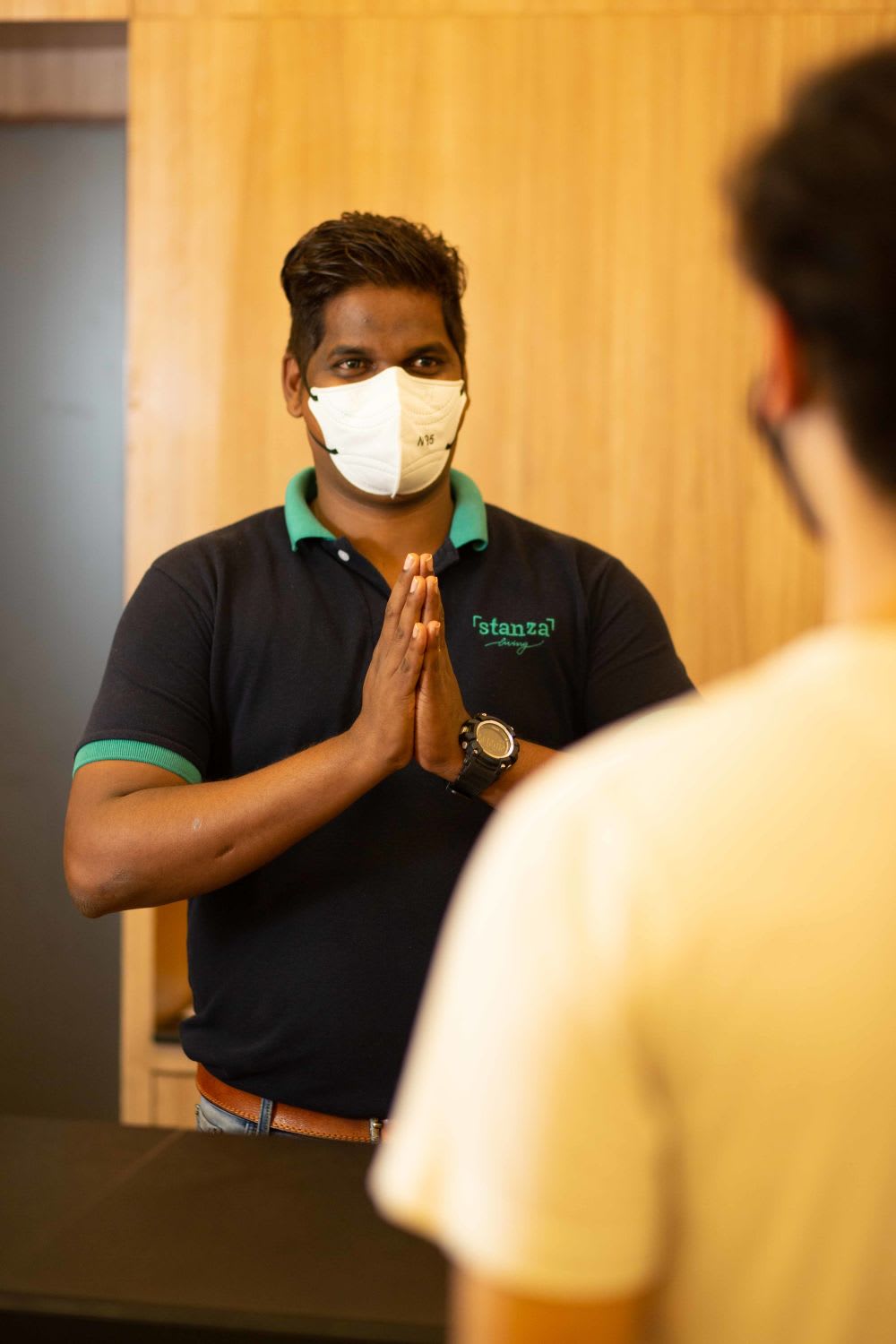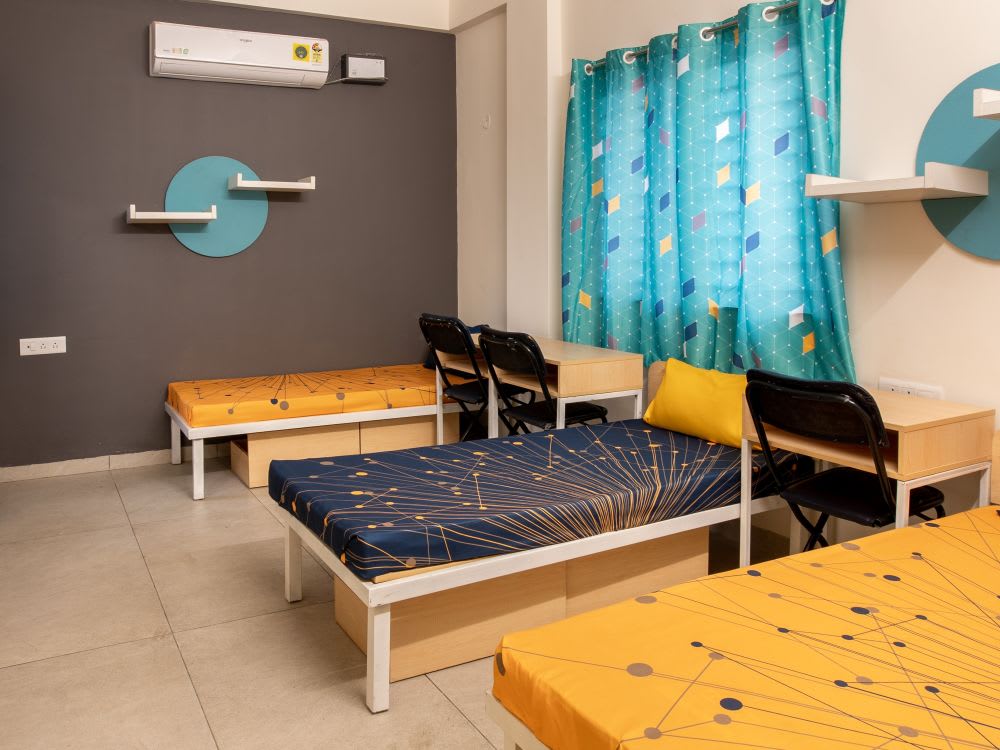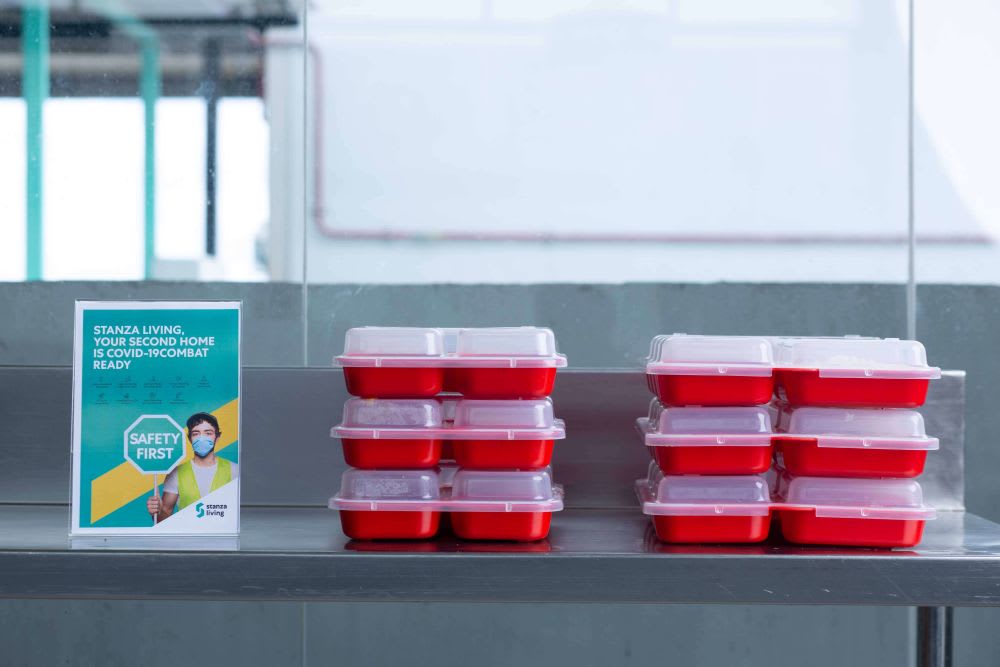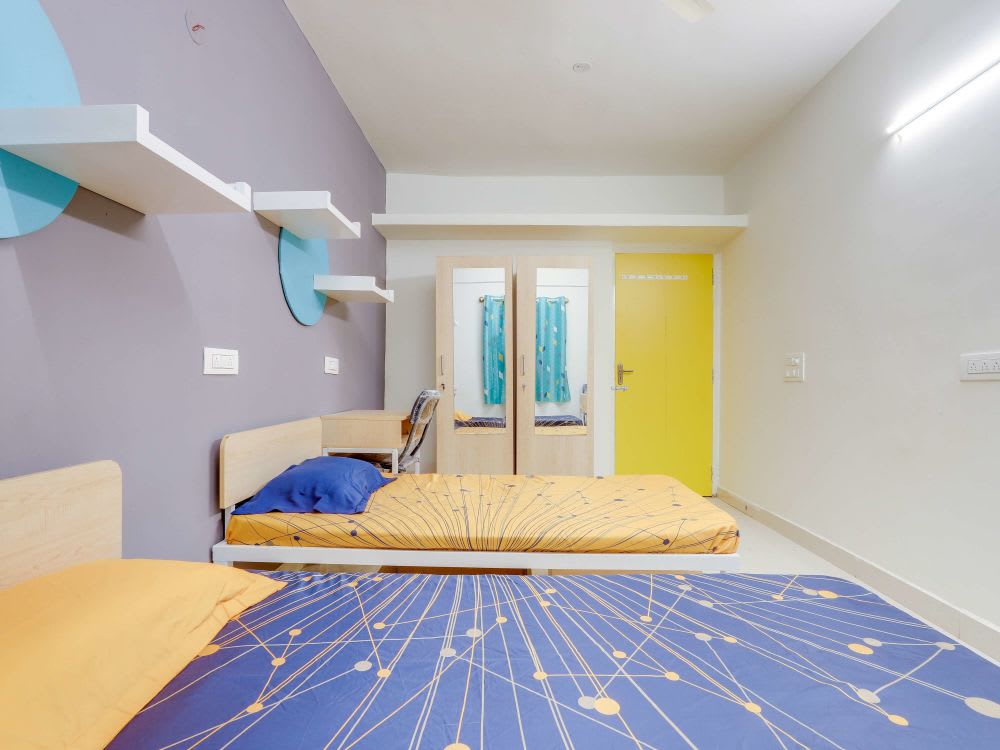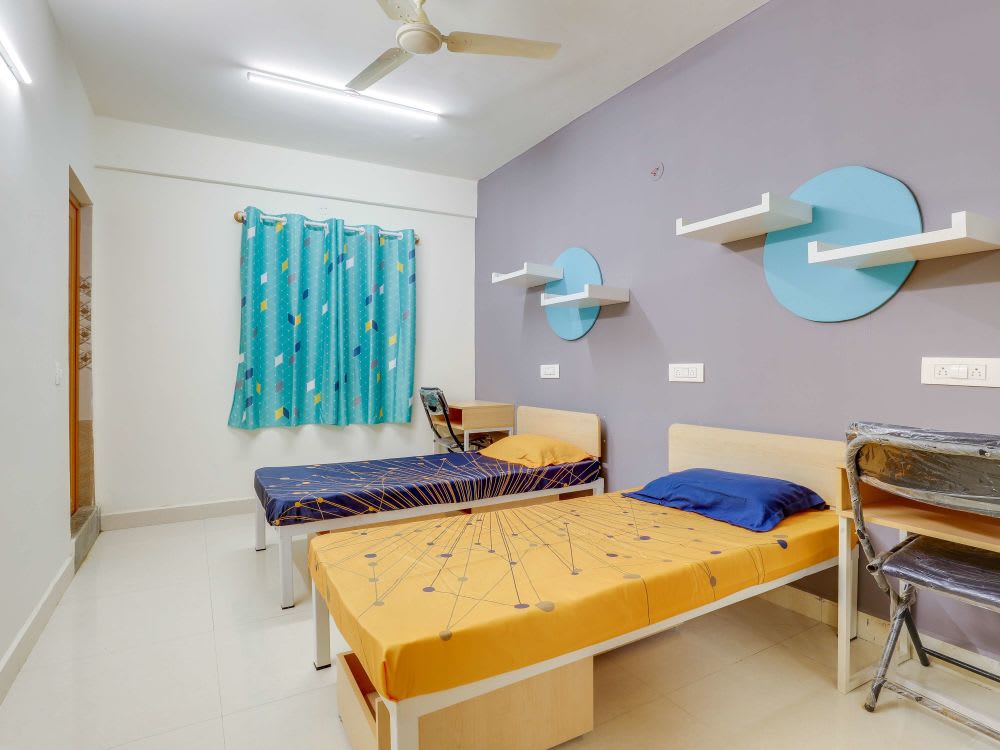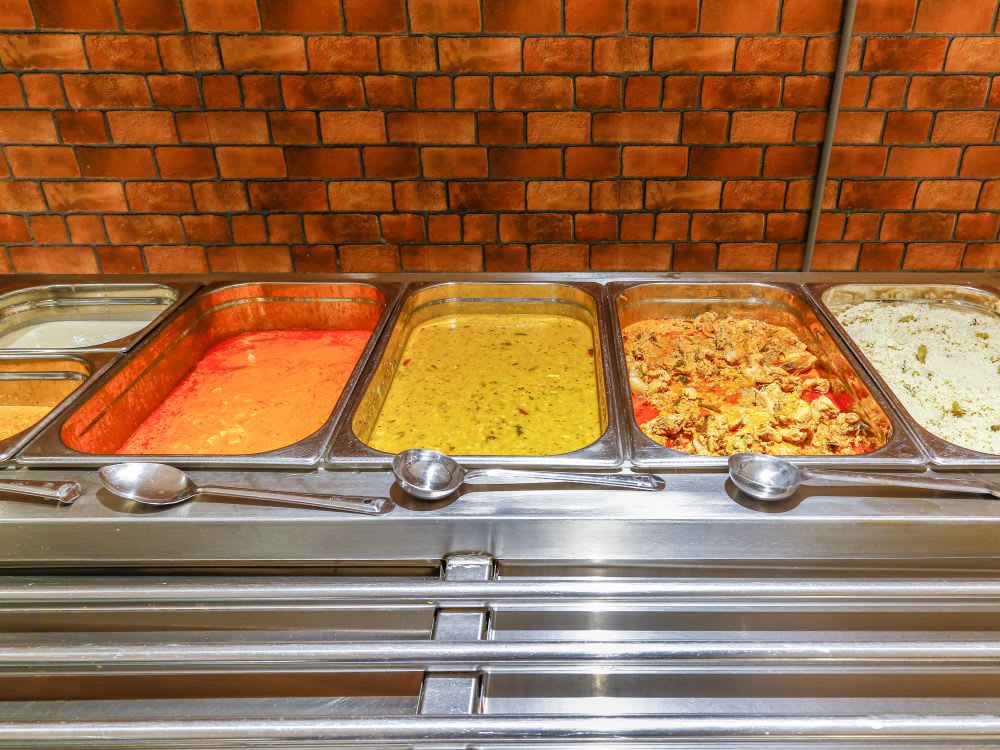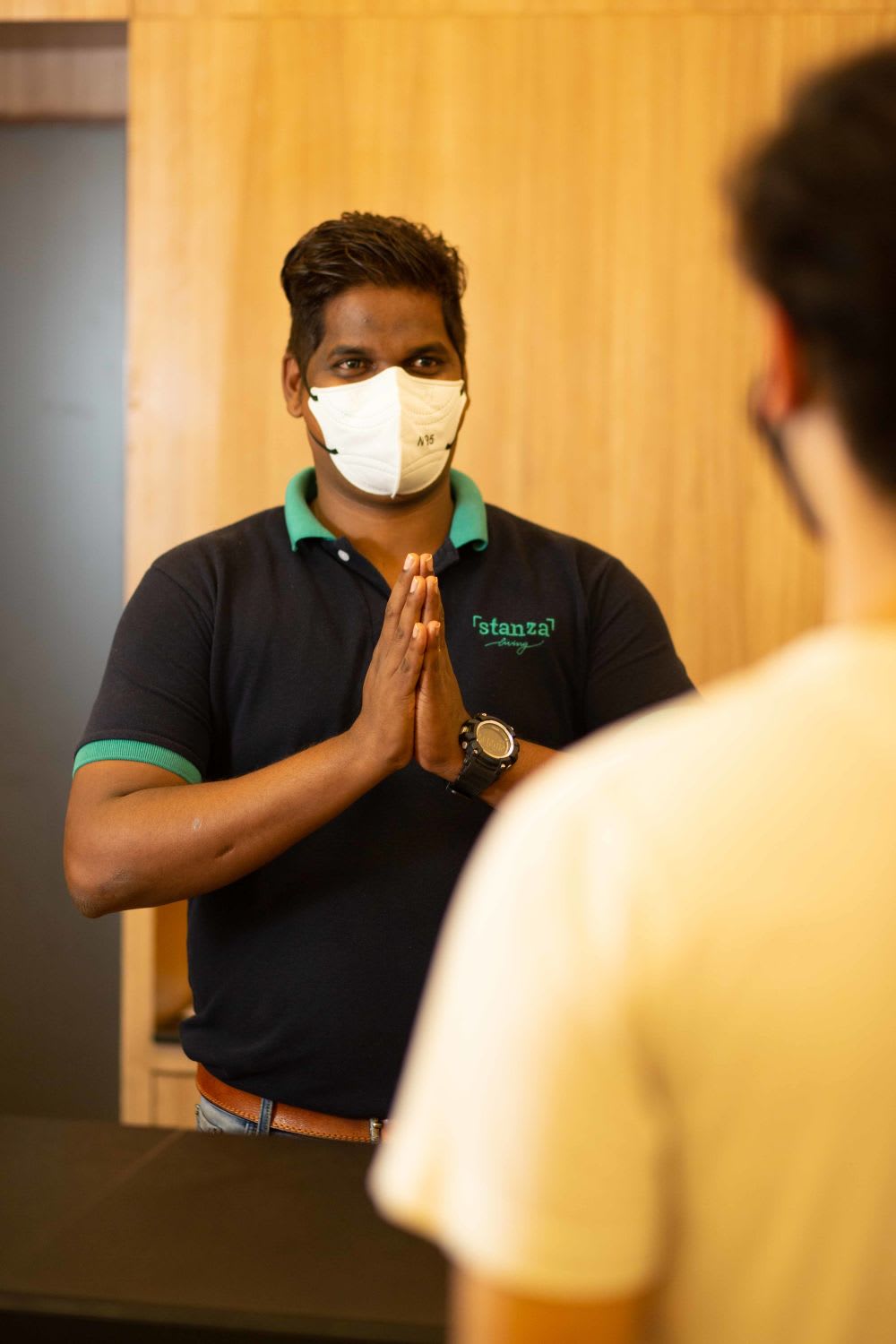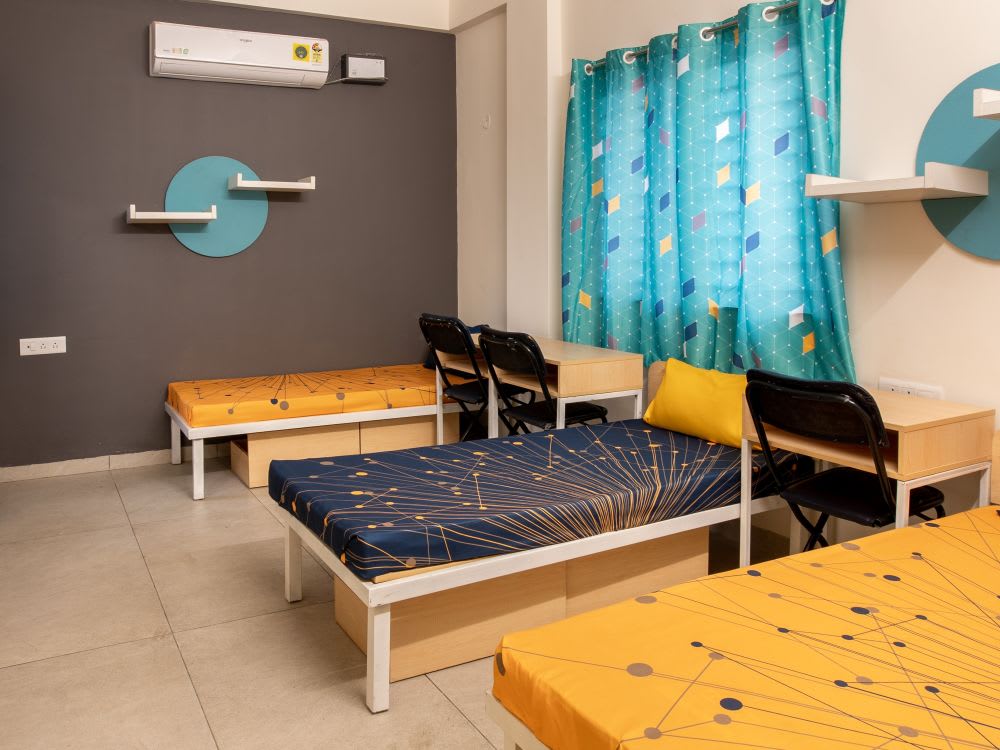 Zadar House

MALE

Single, Double, Triple, Quadruple

High-Speed WIFI, Hot and Delicious Meals and +3 more
Starts from
₹ 10,899 /mo*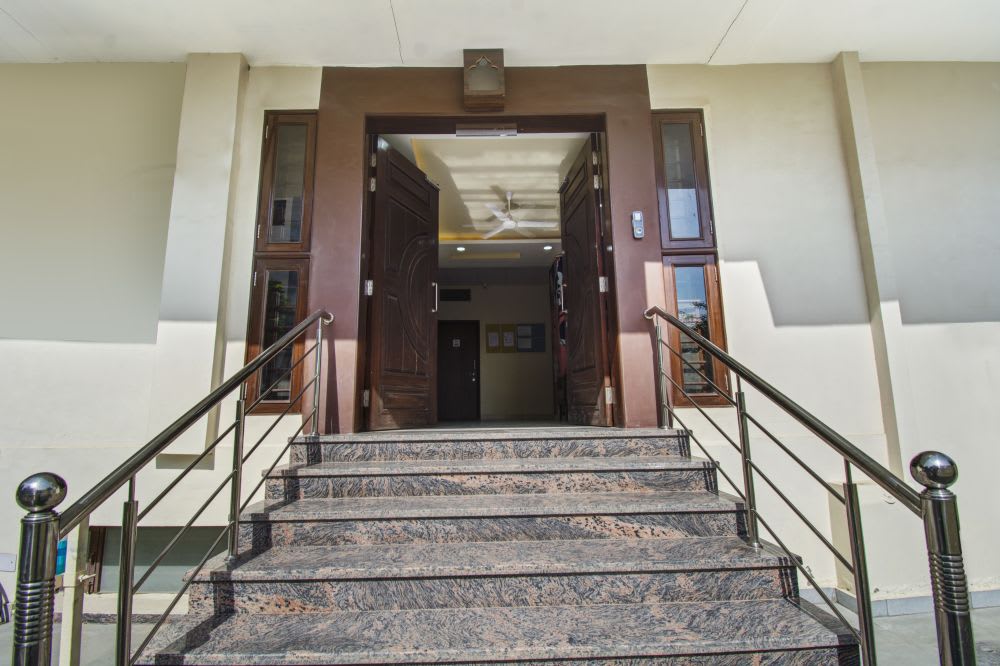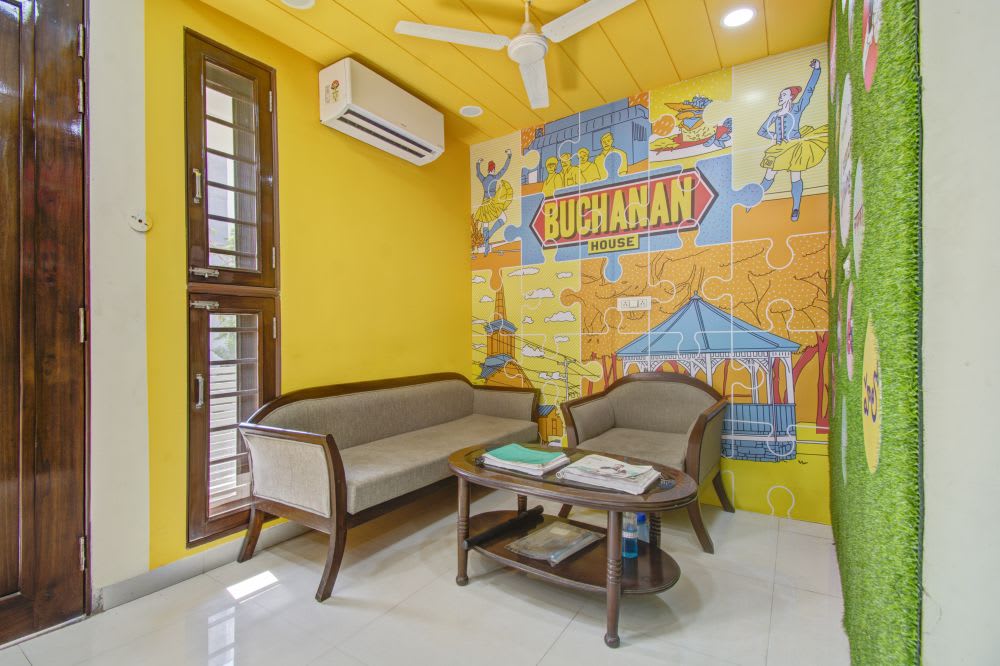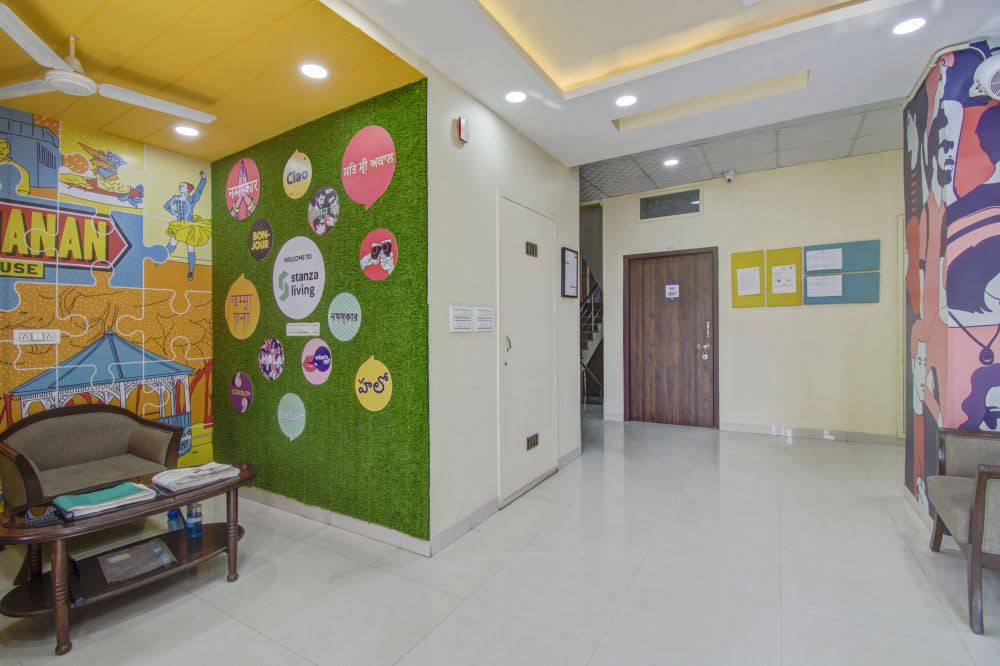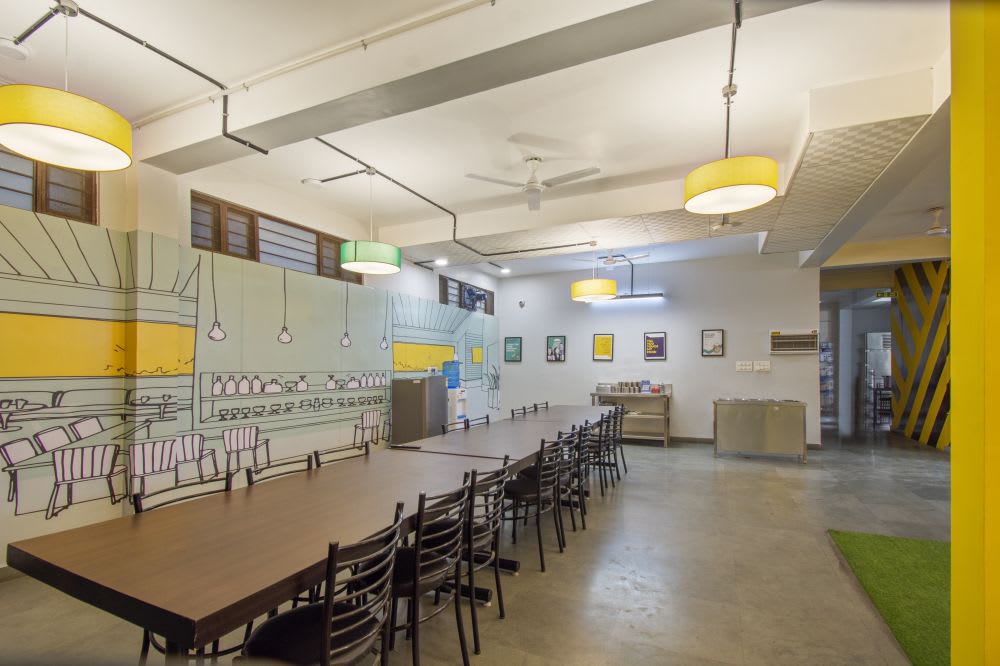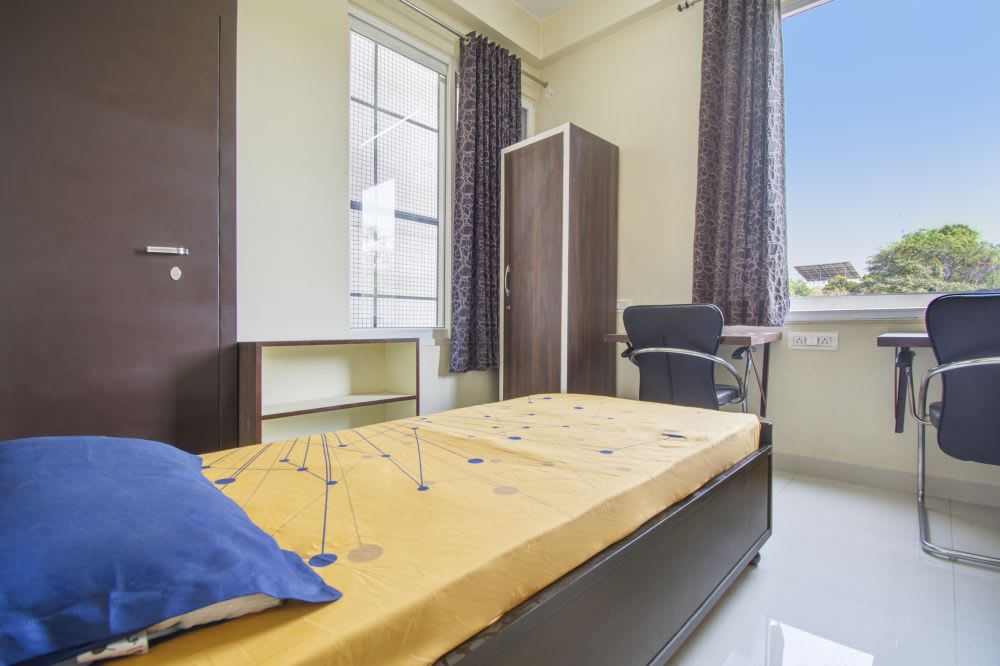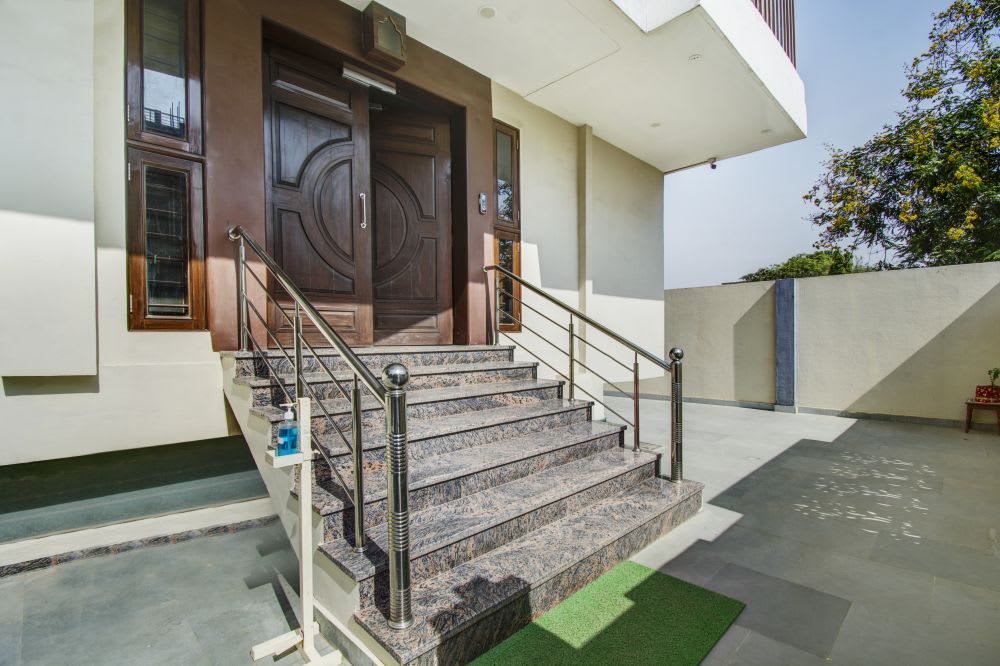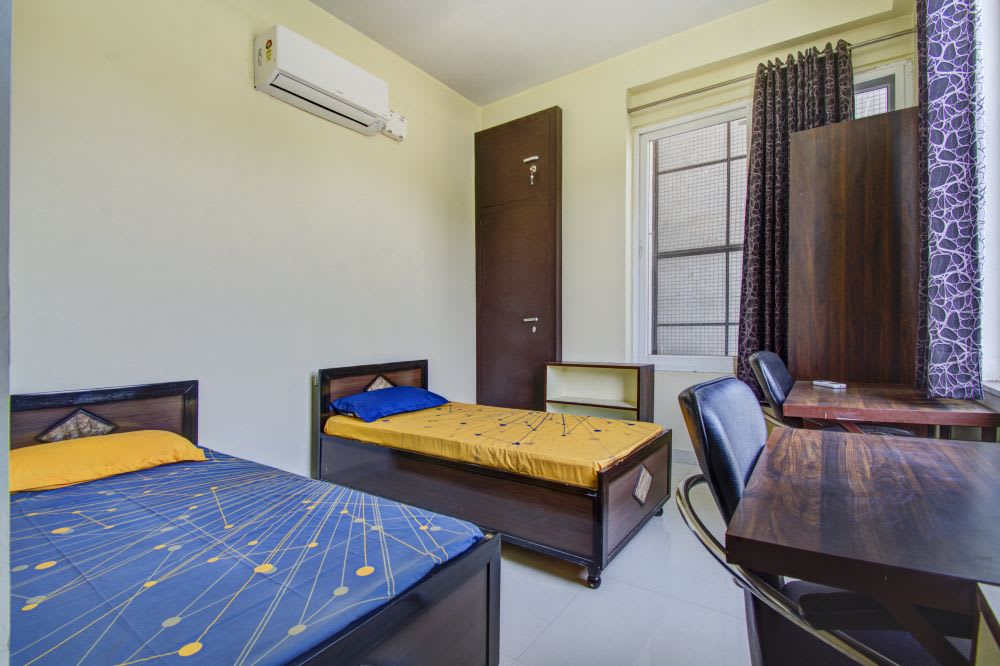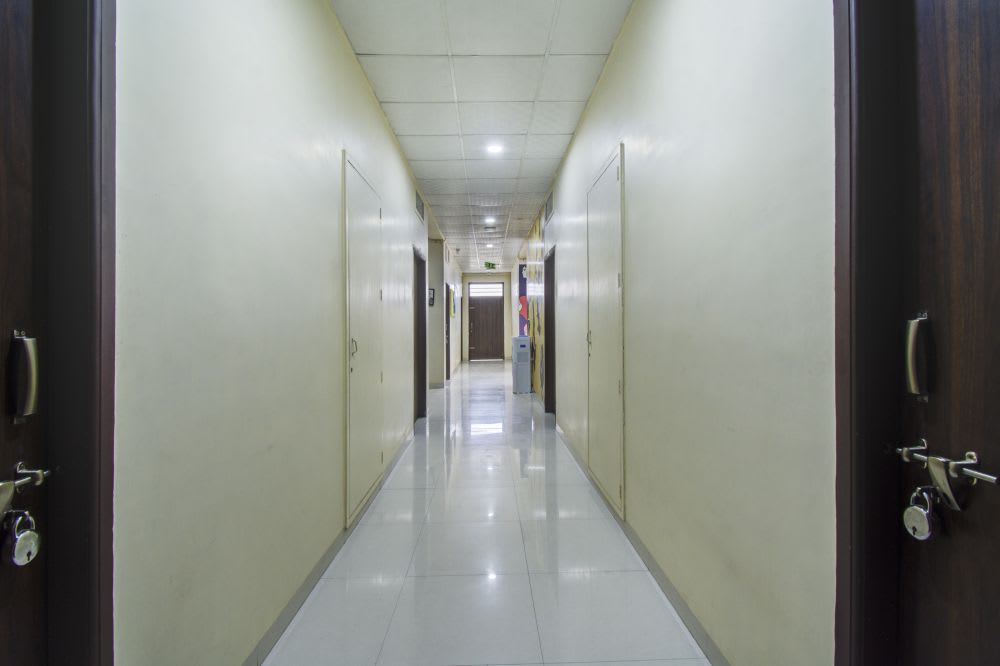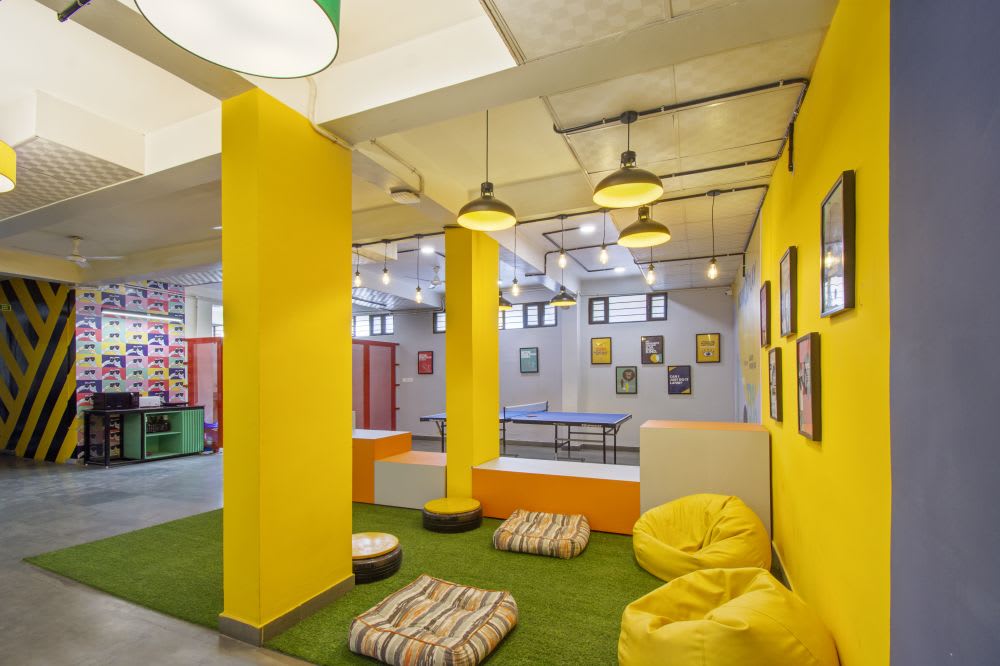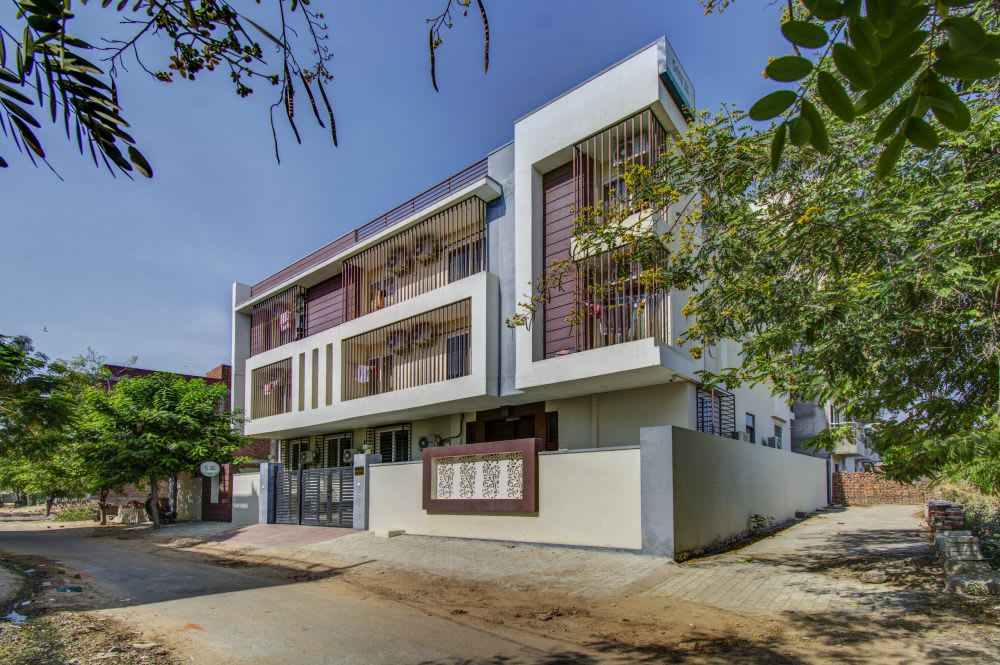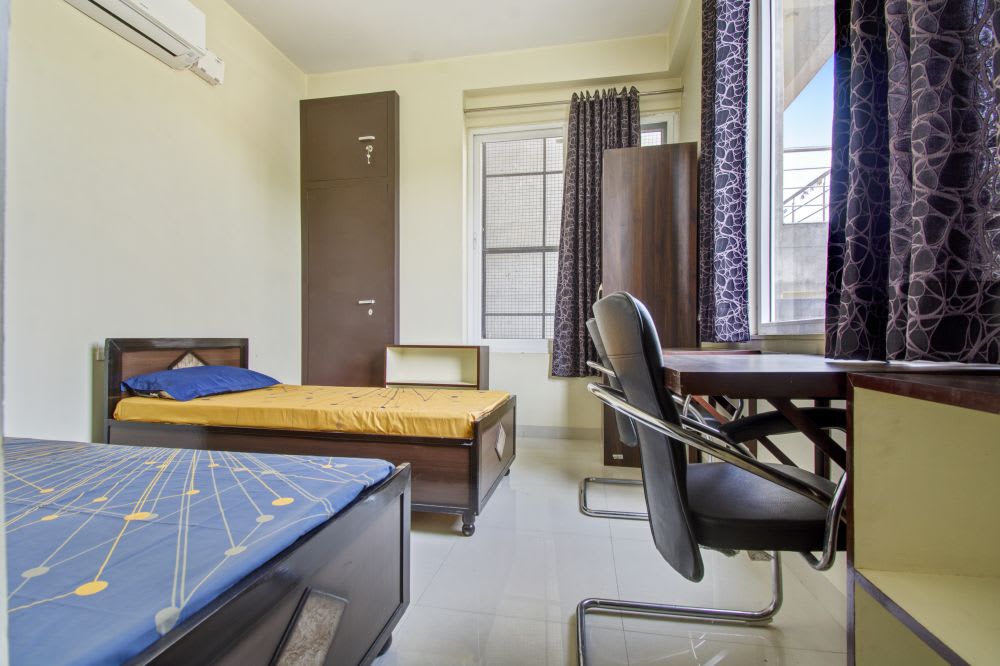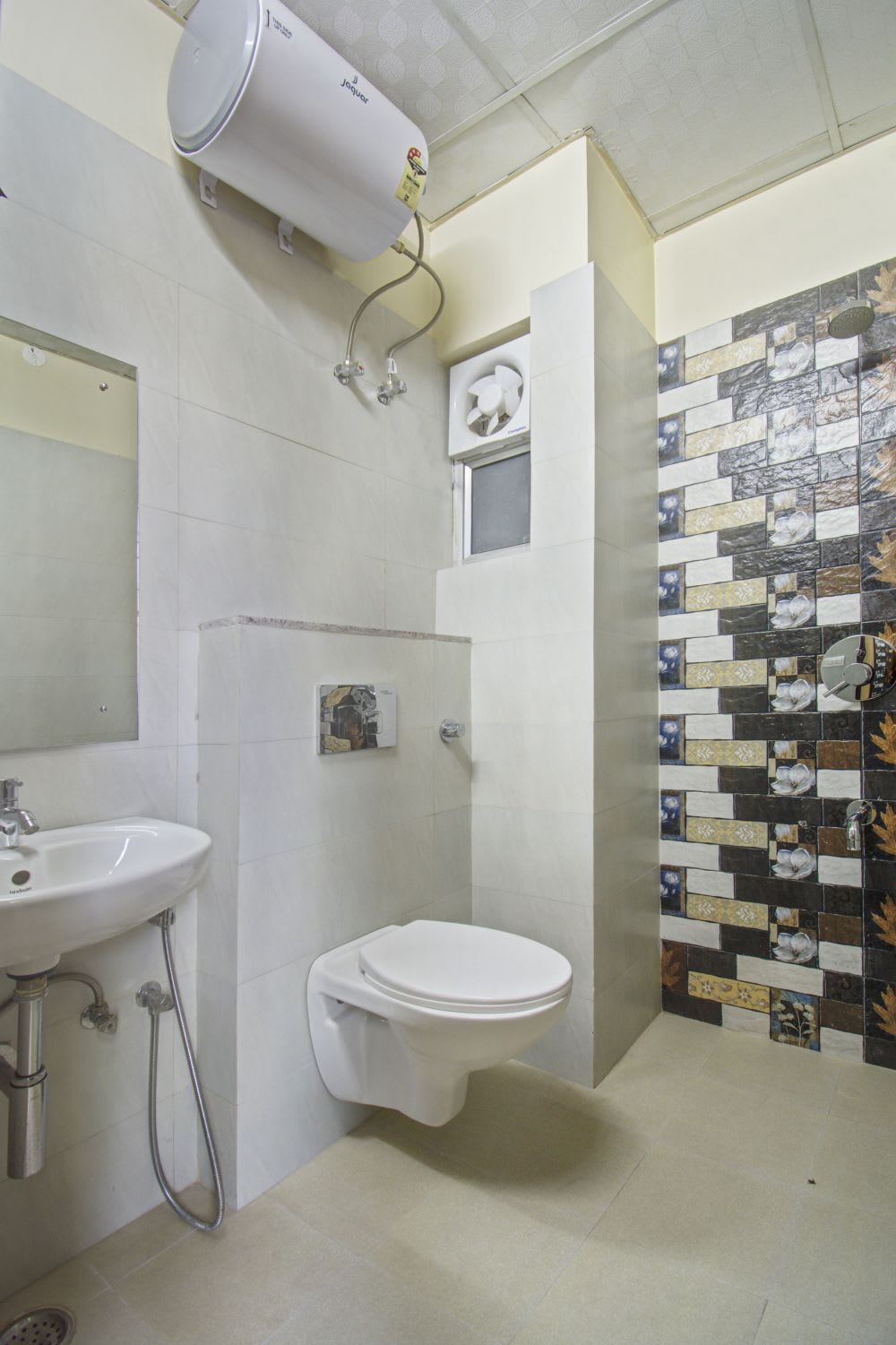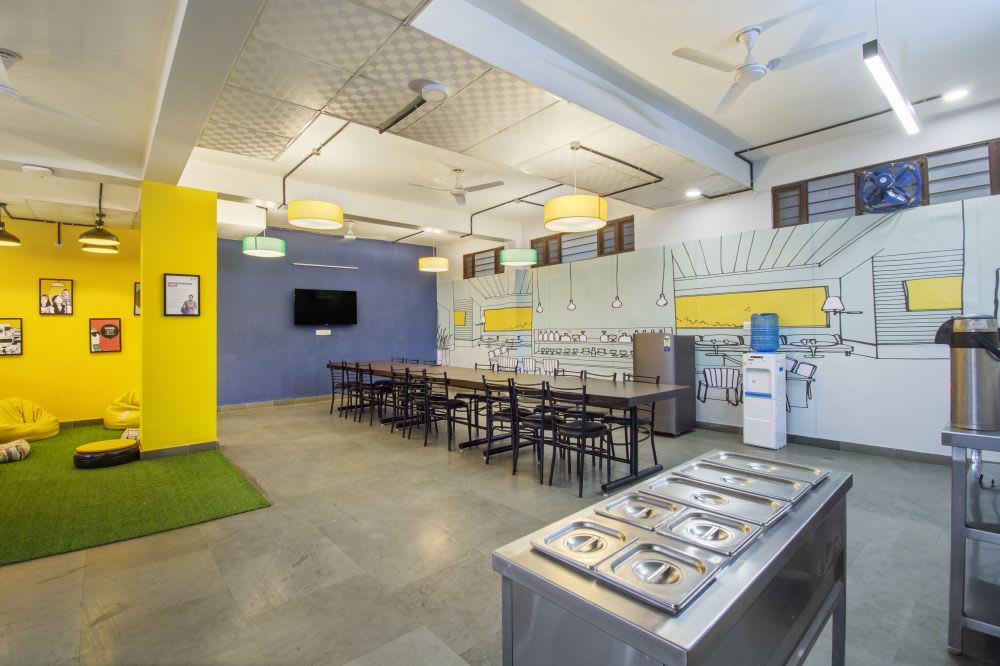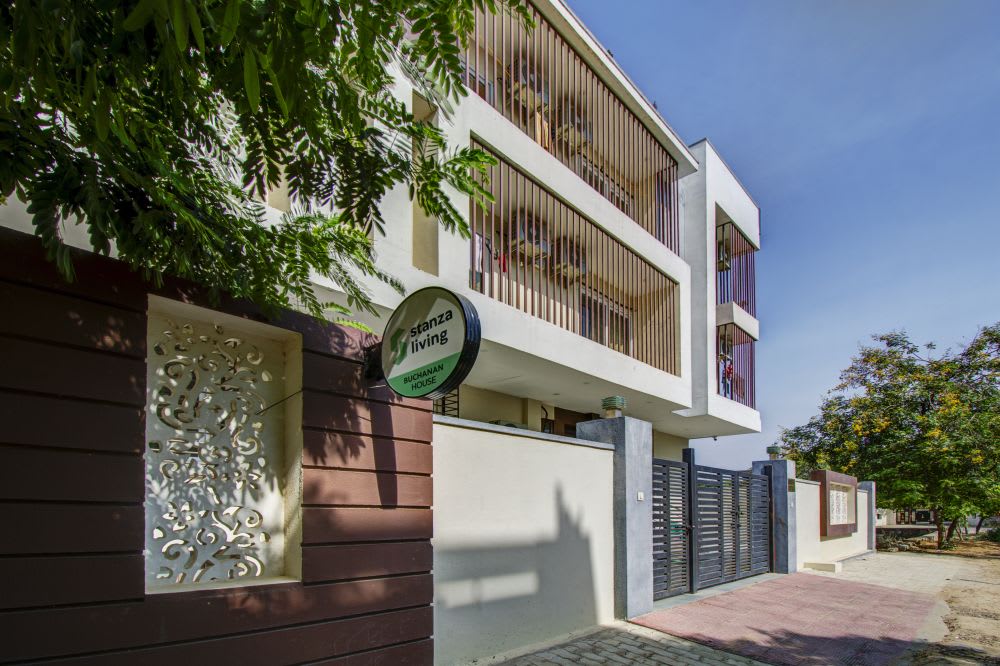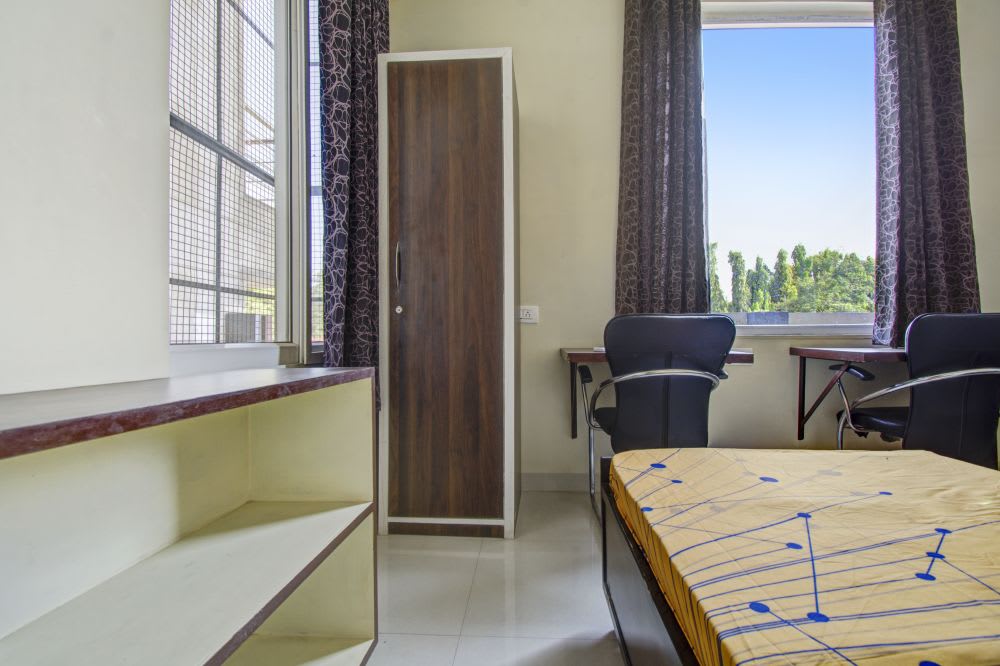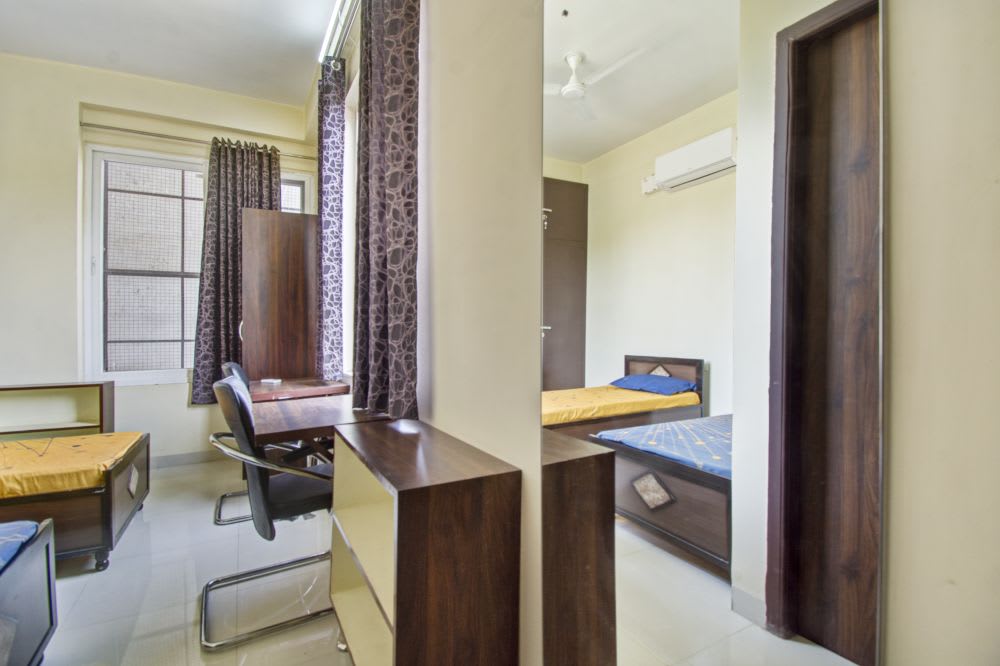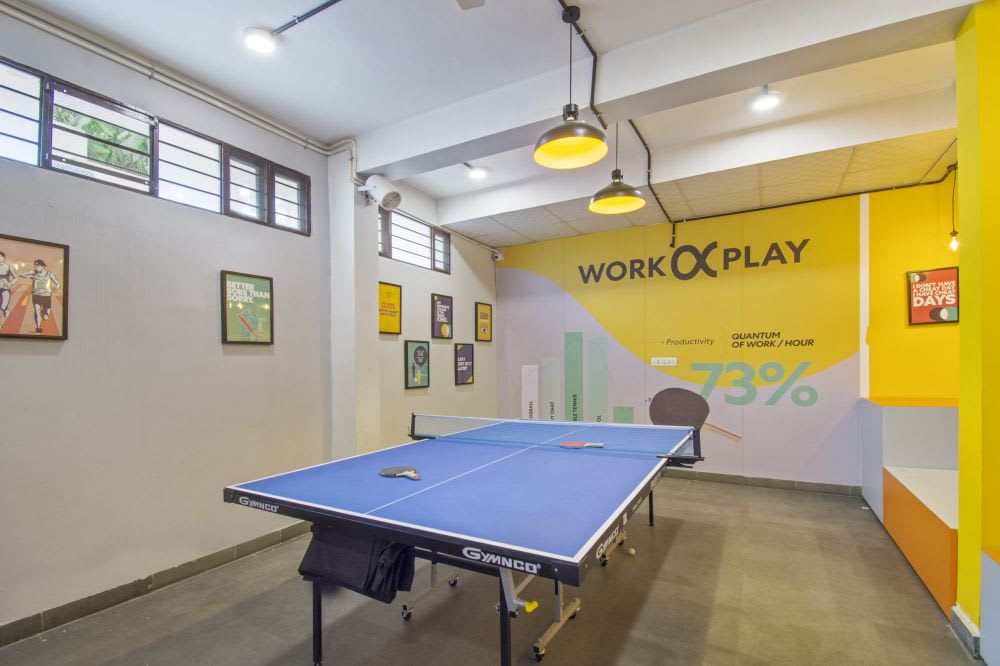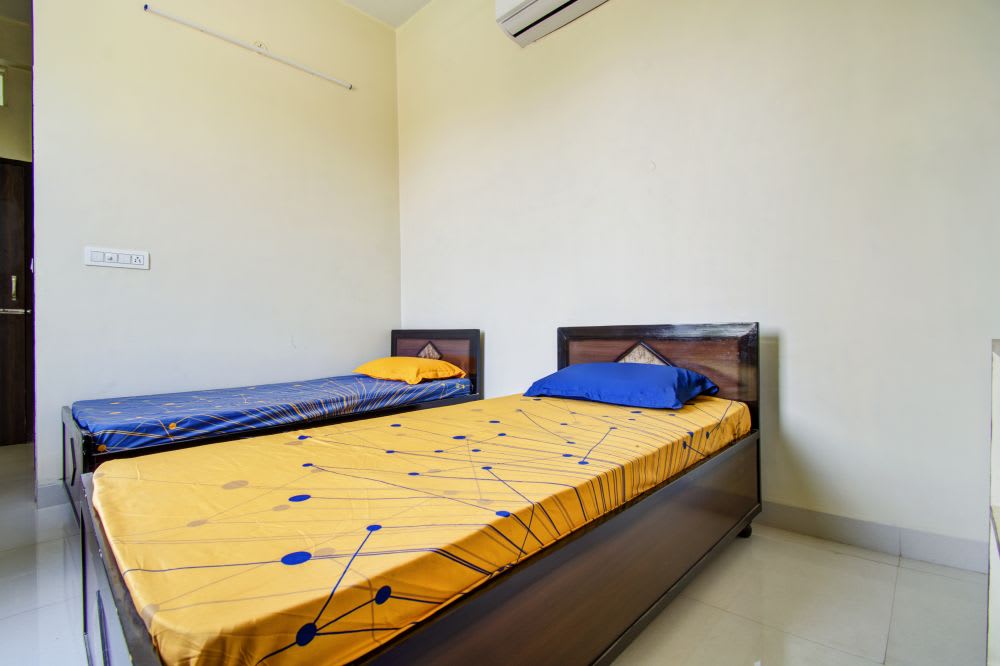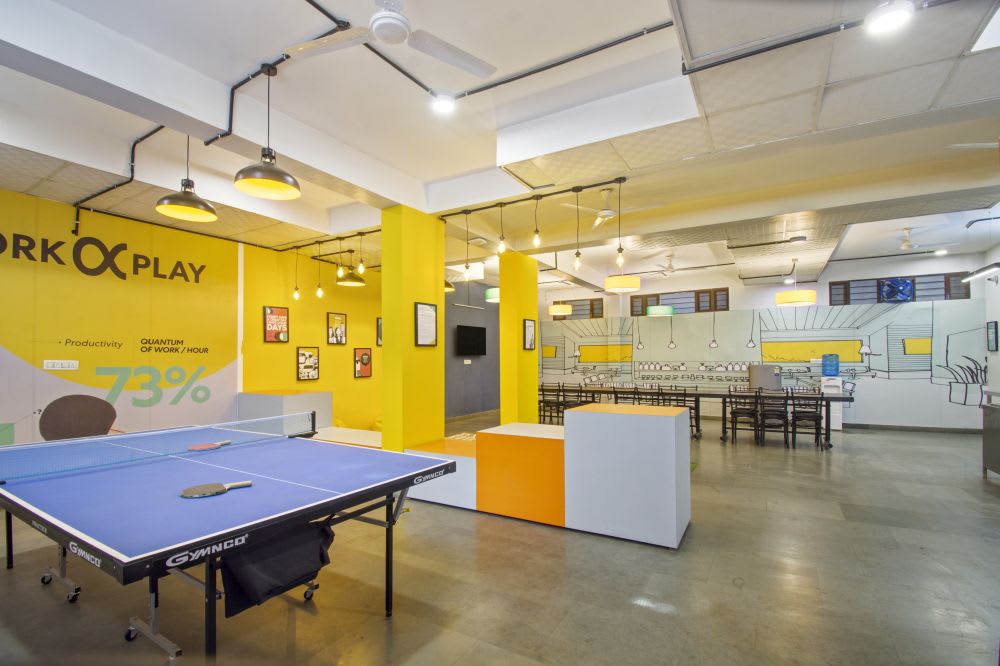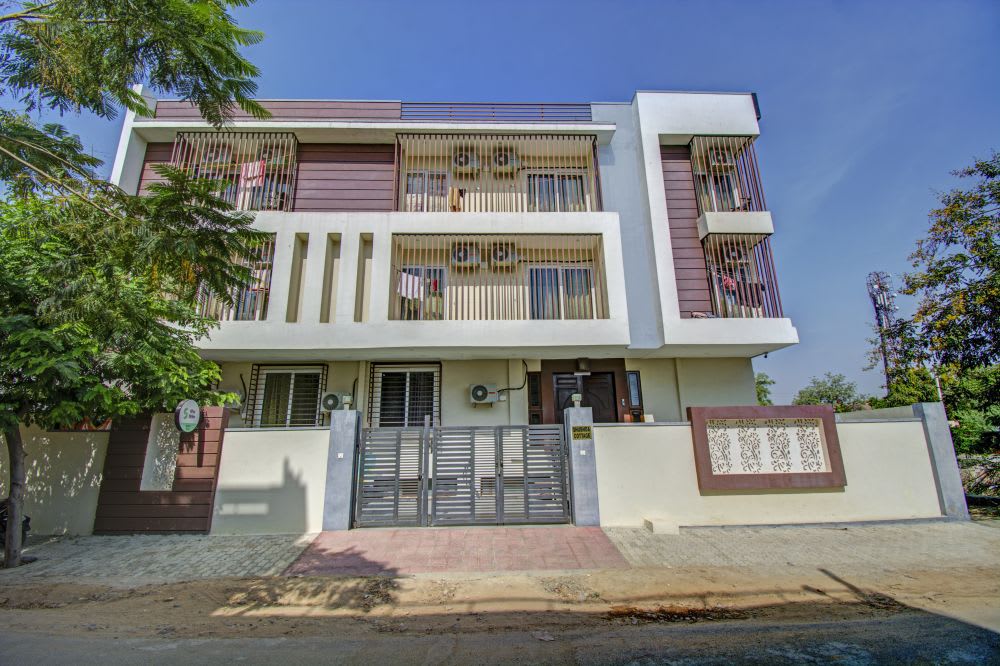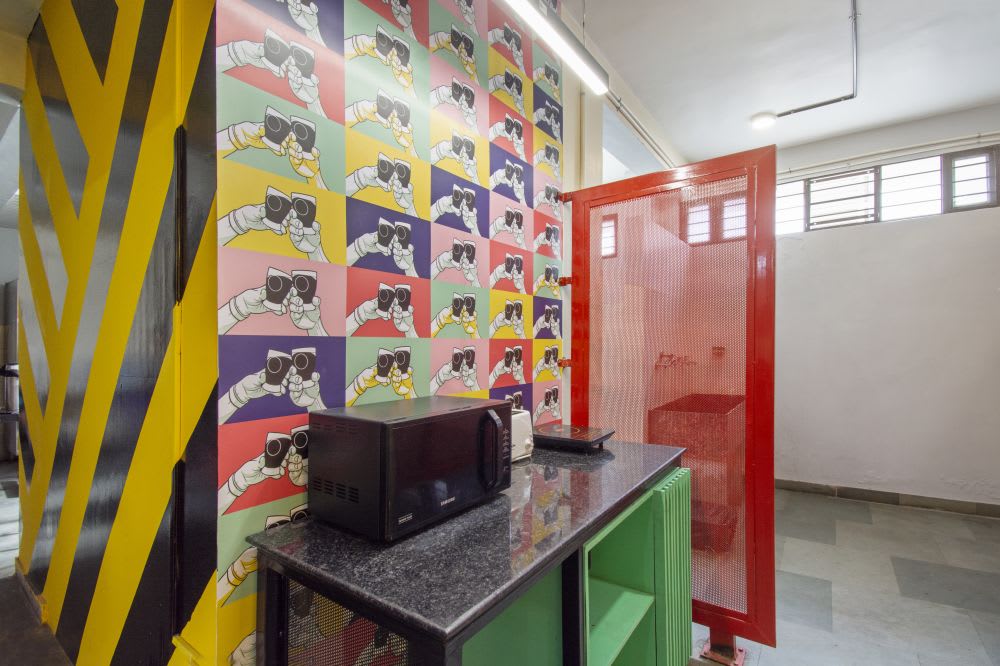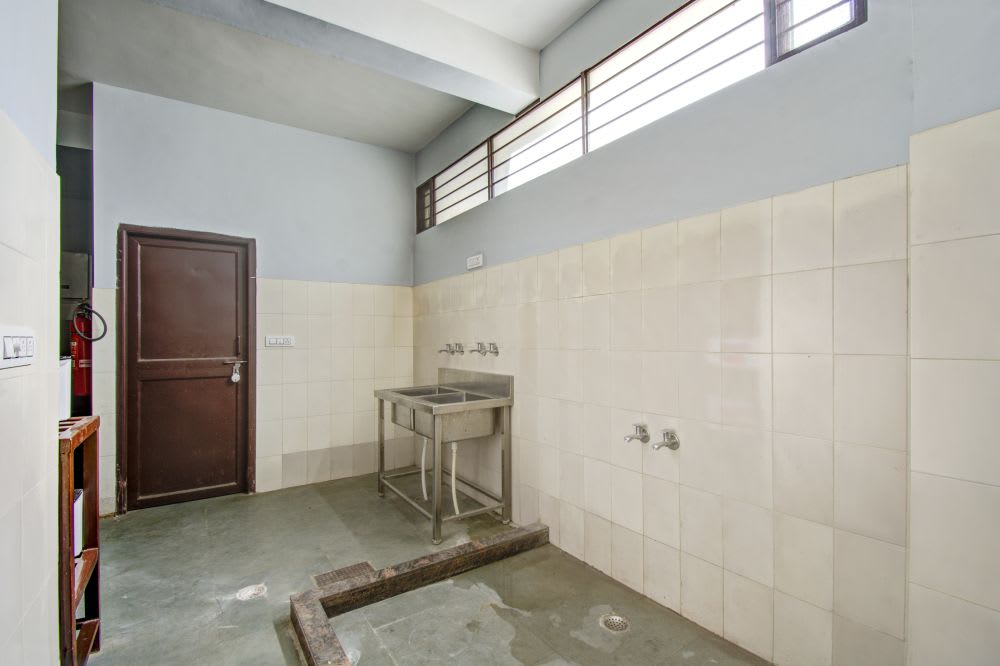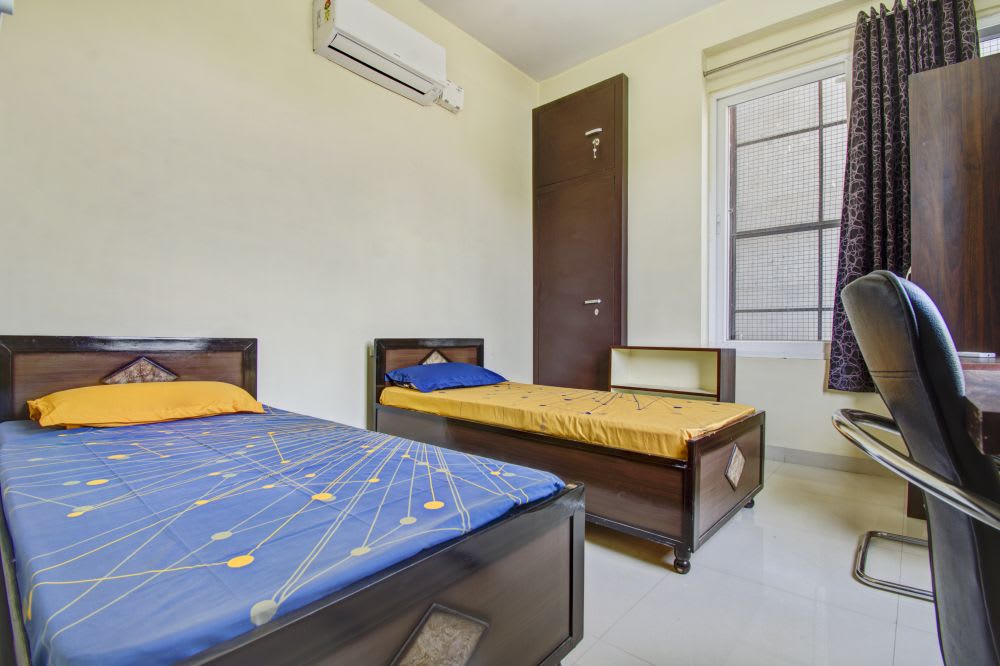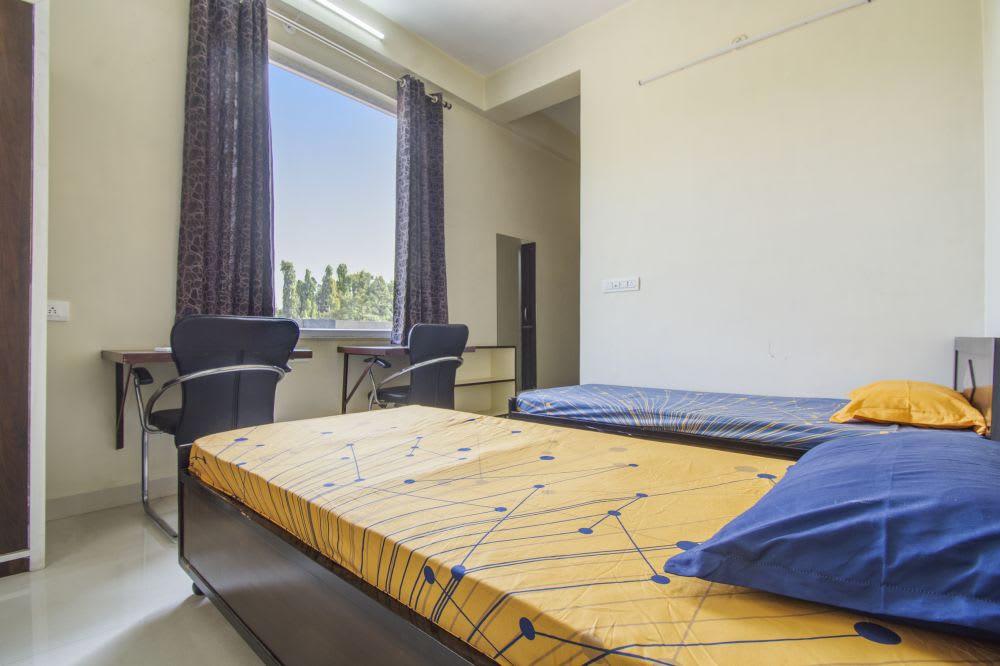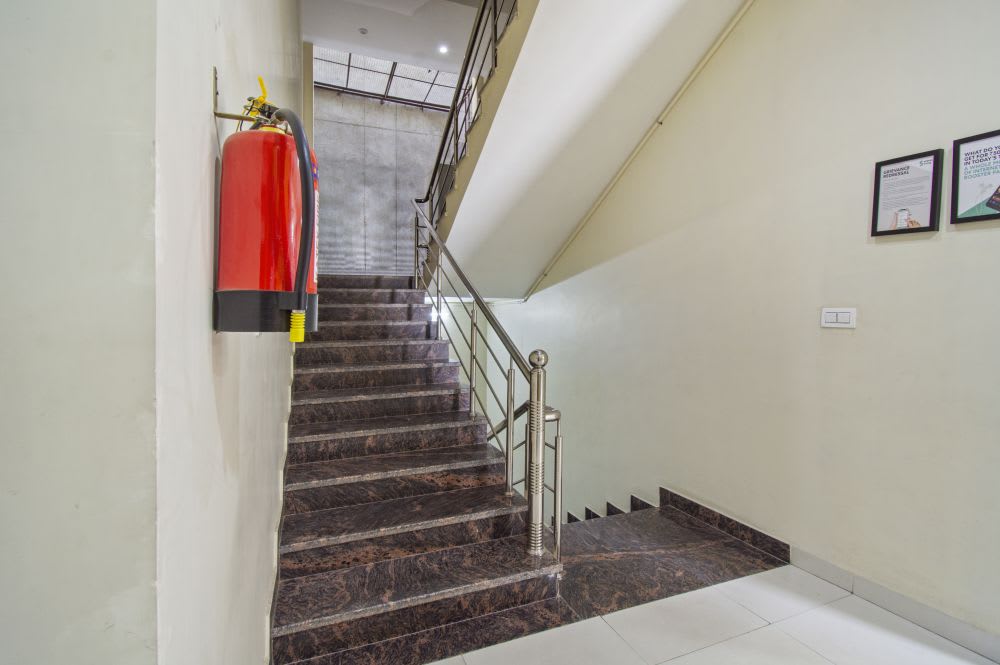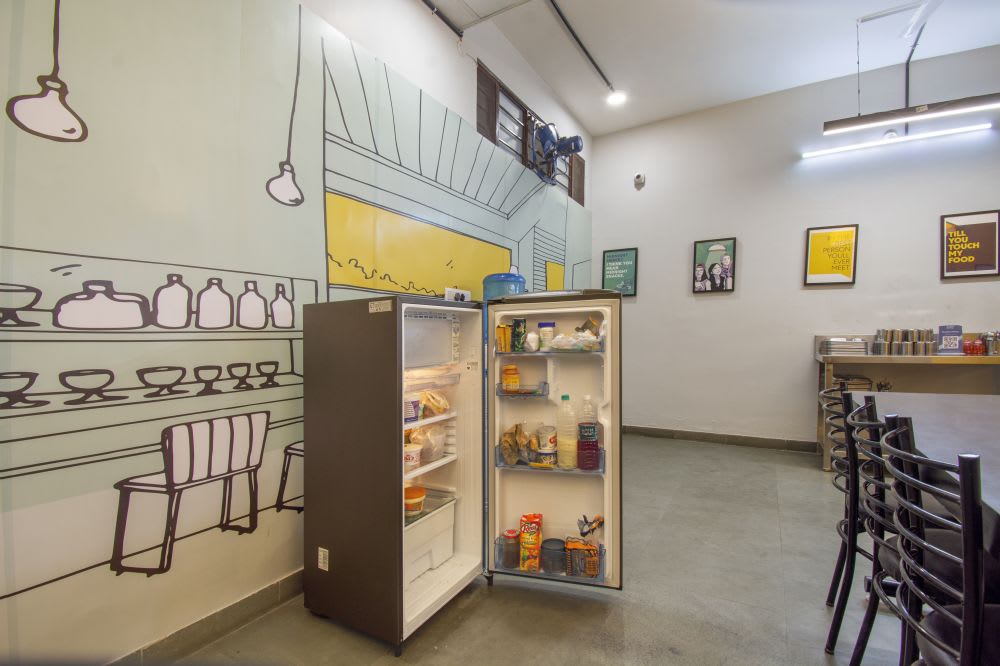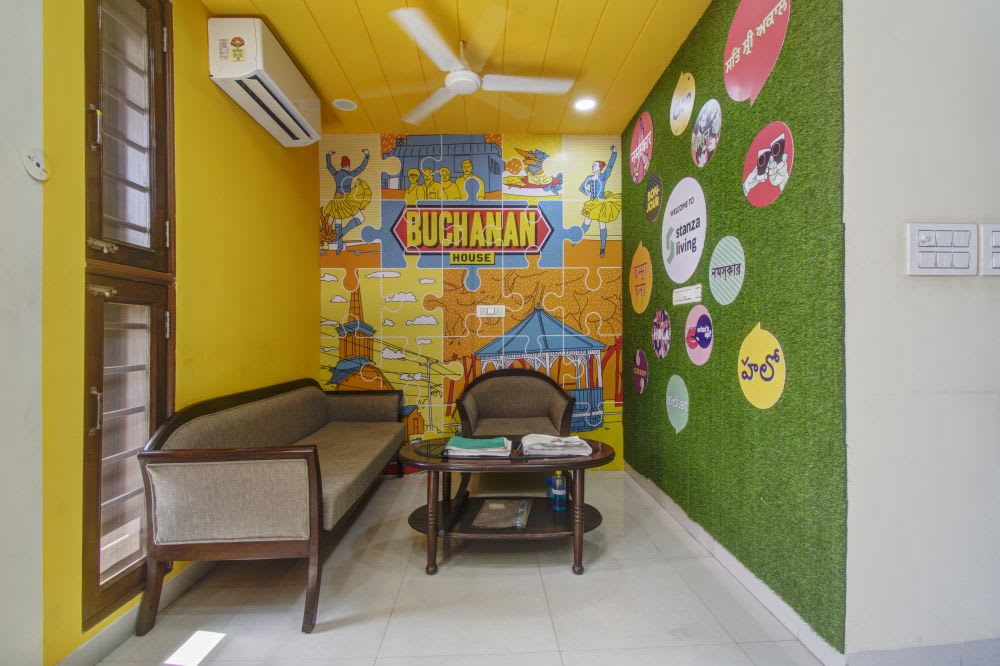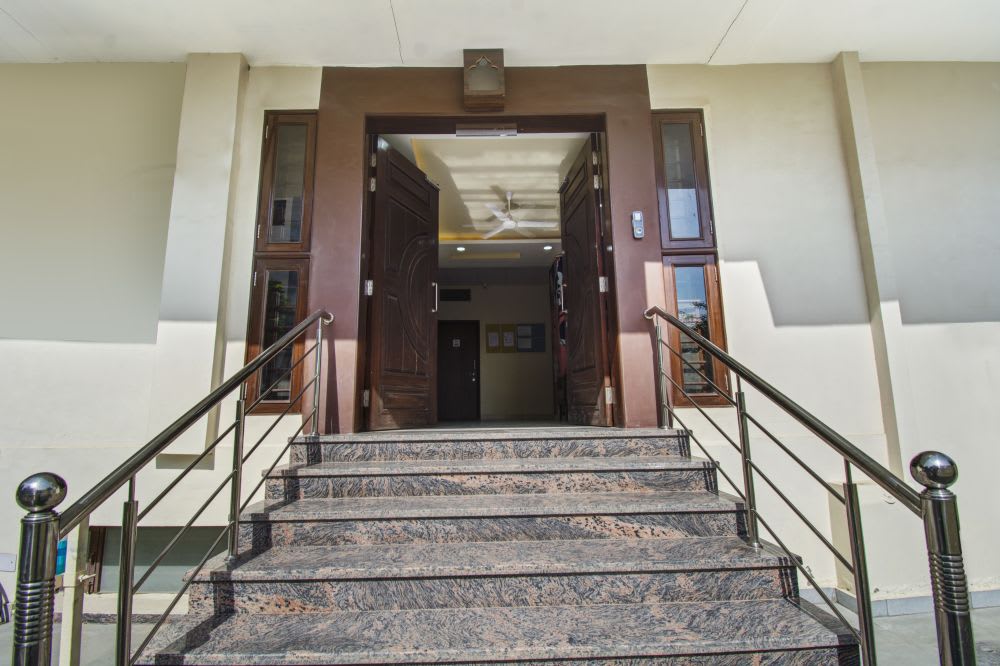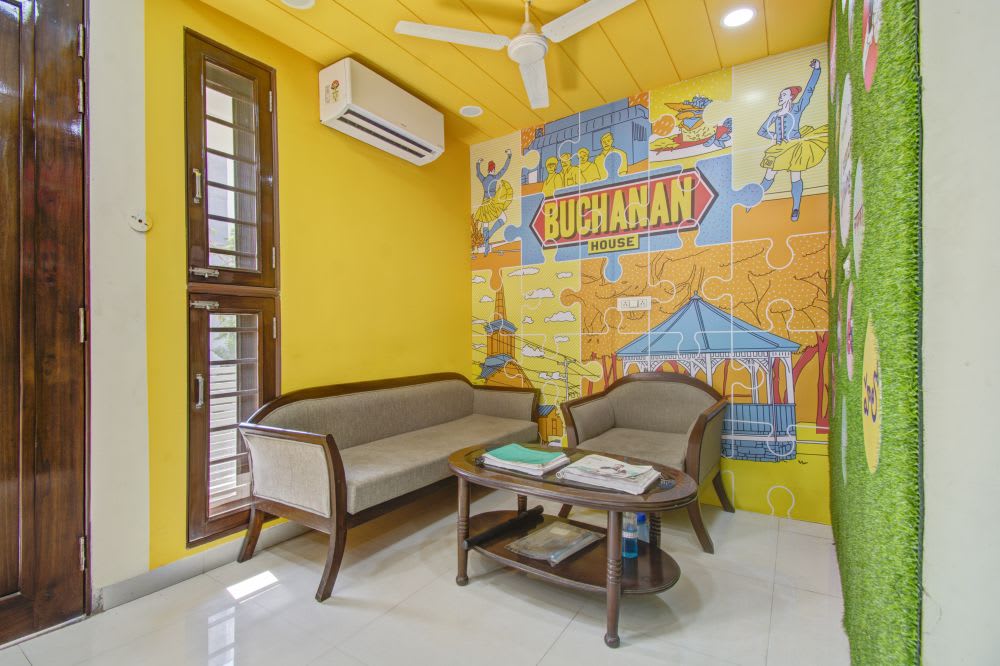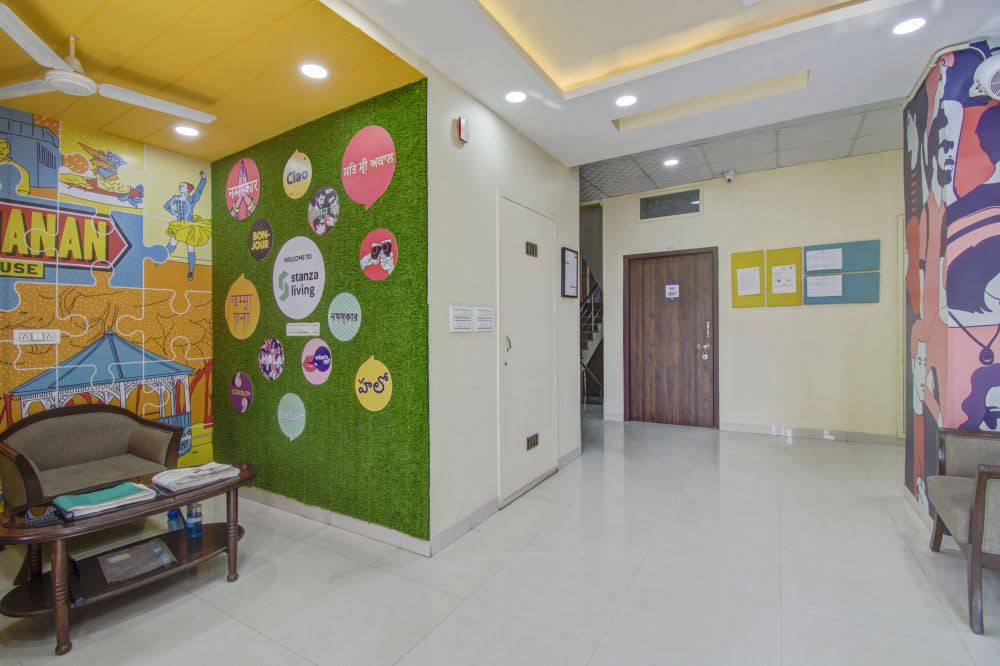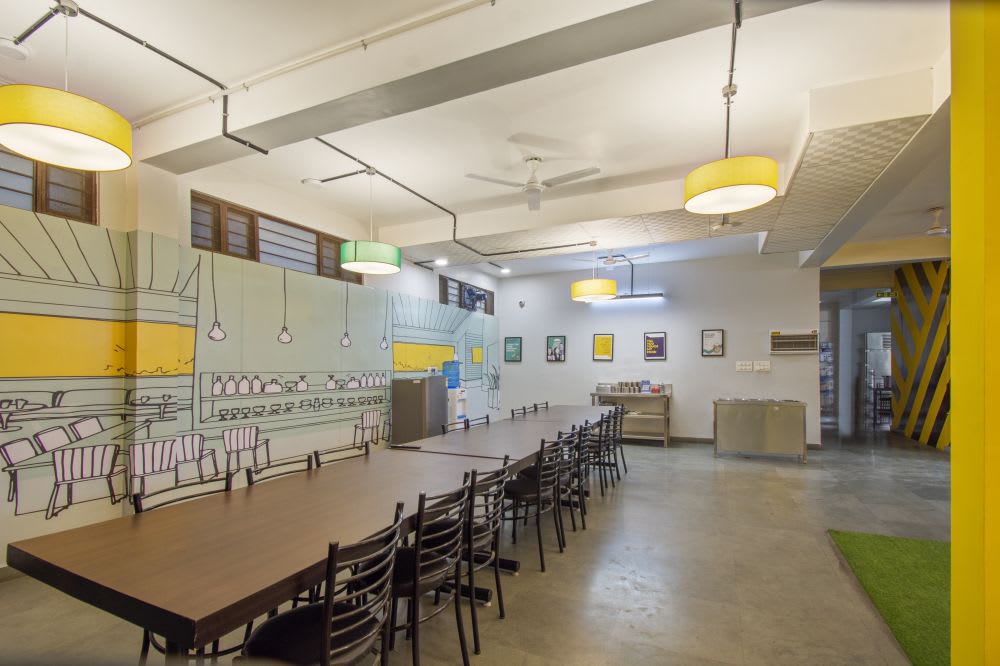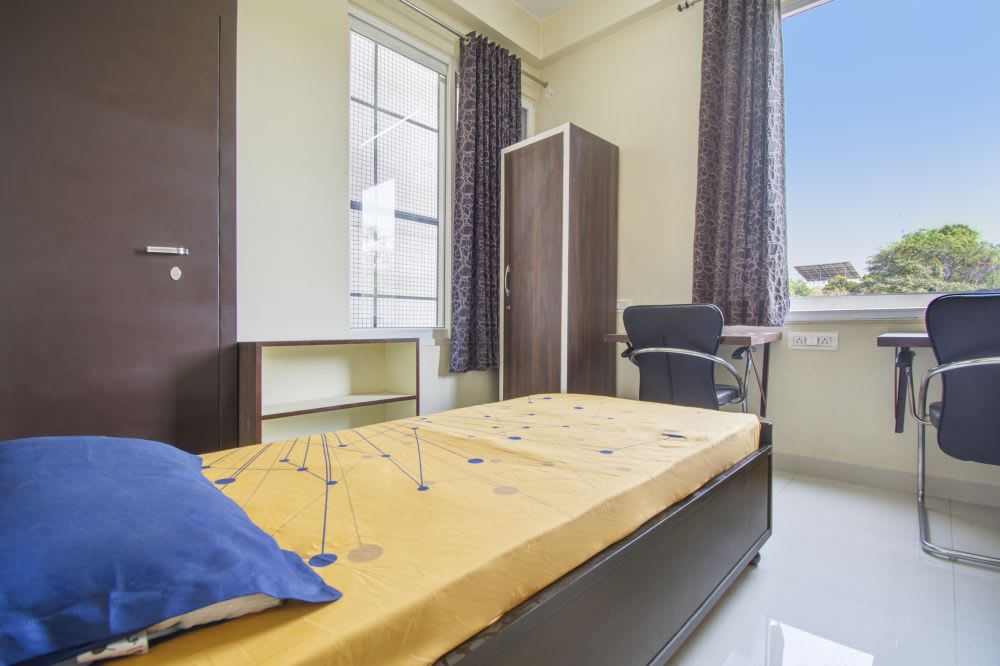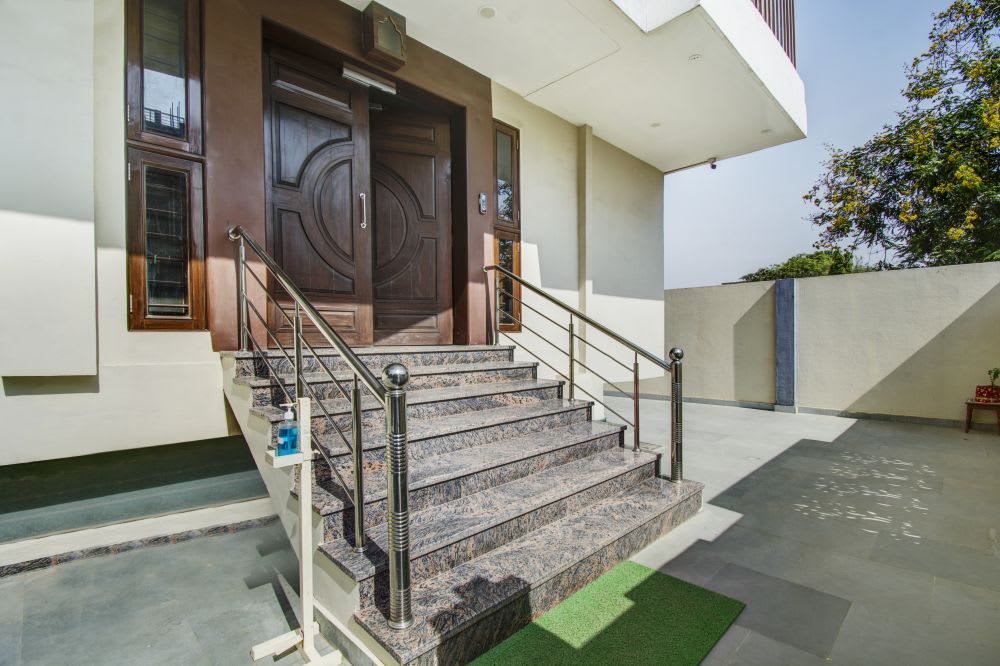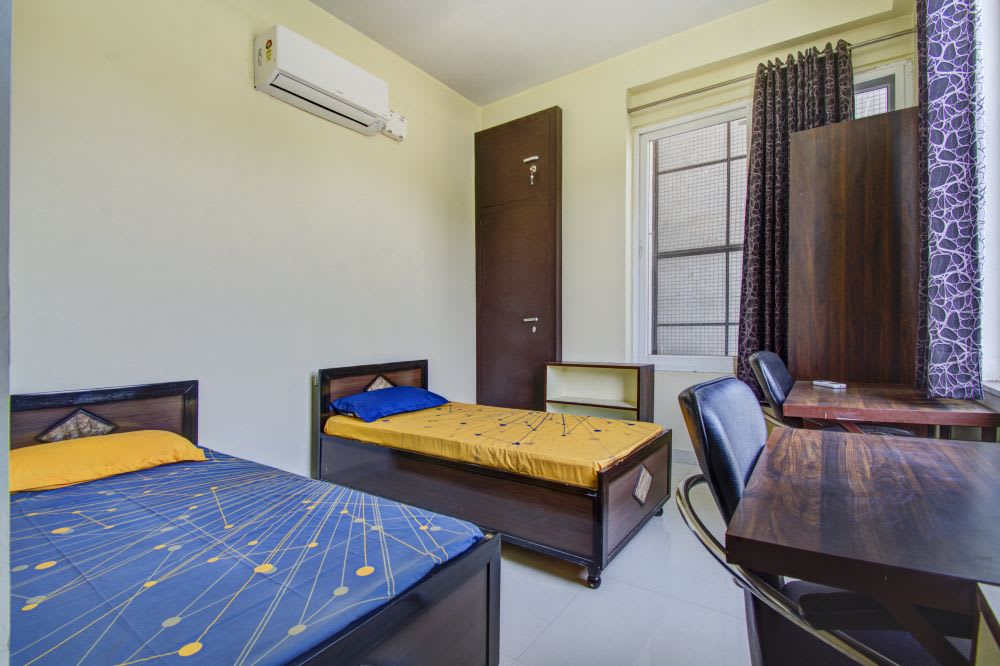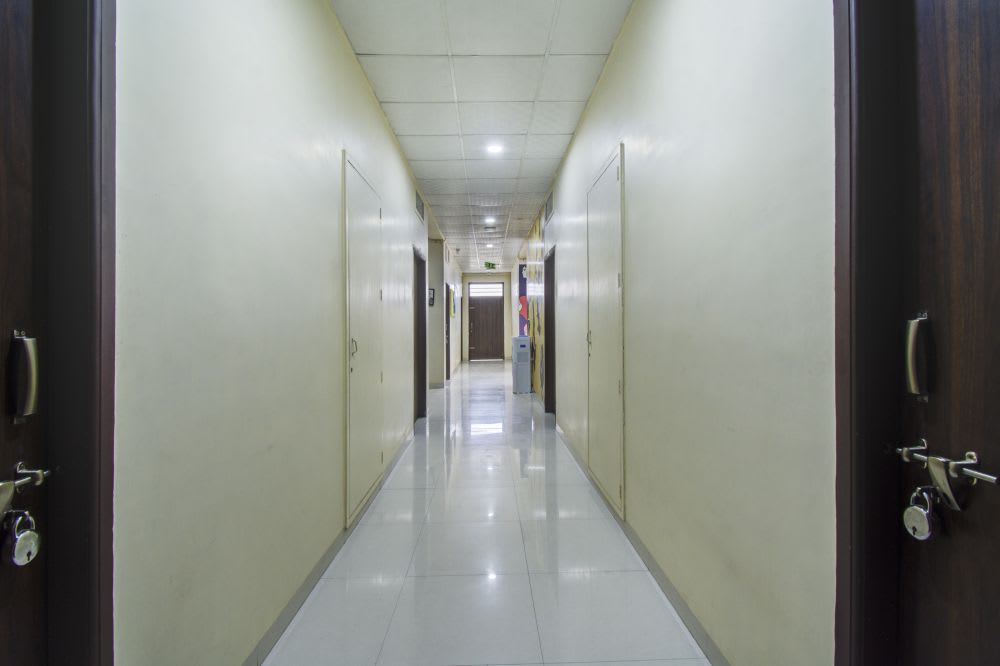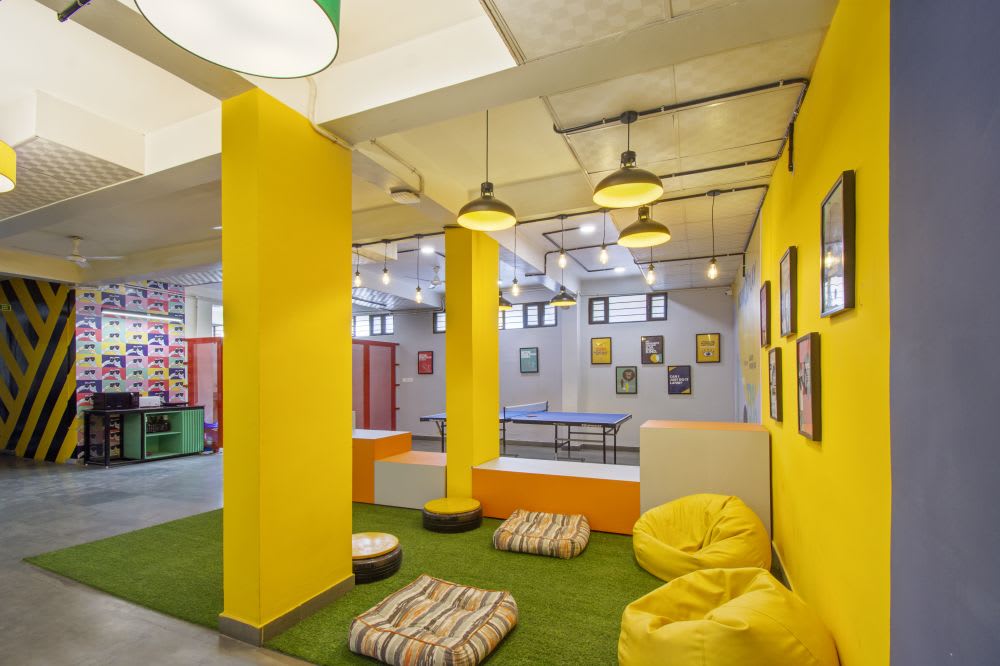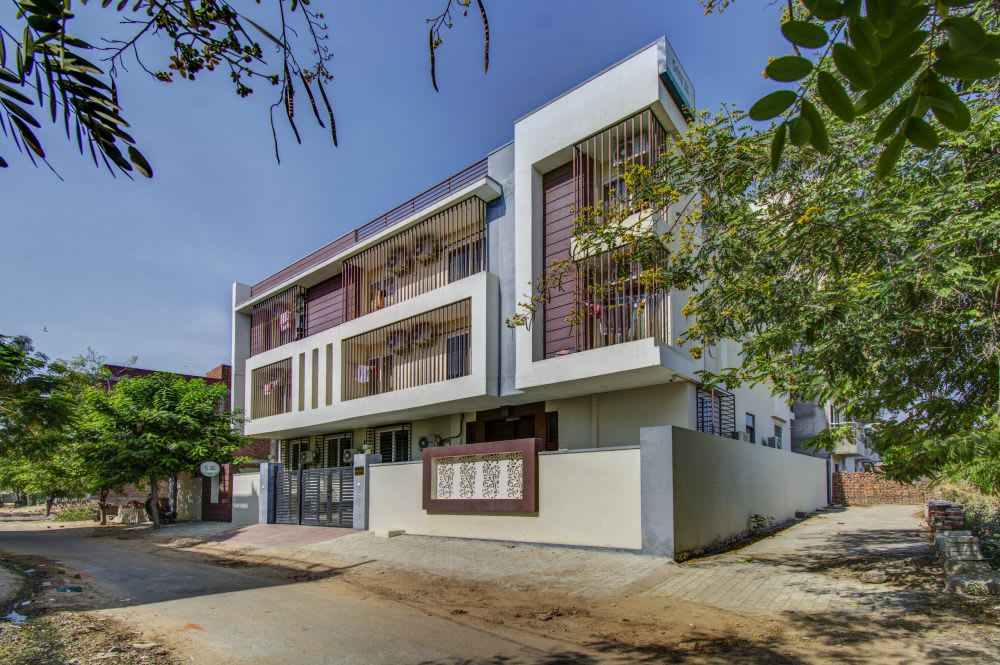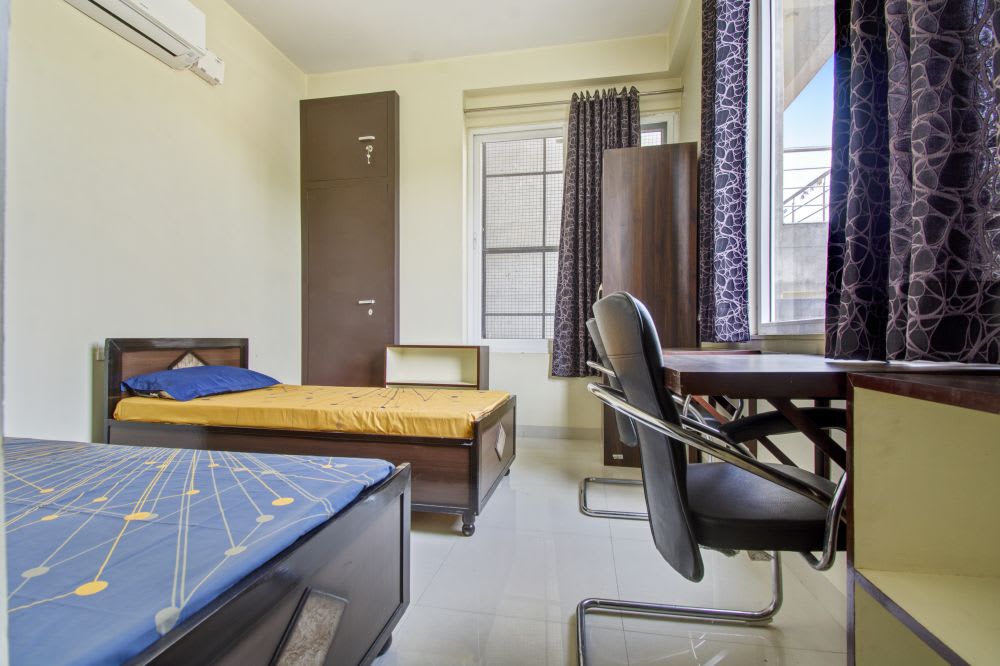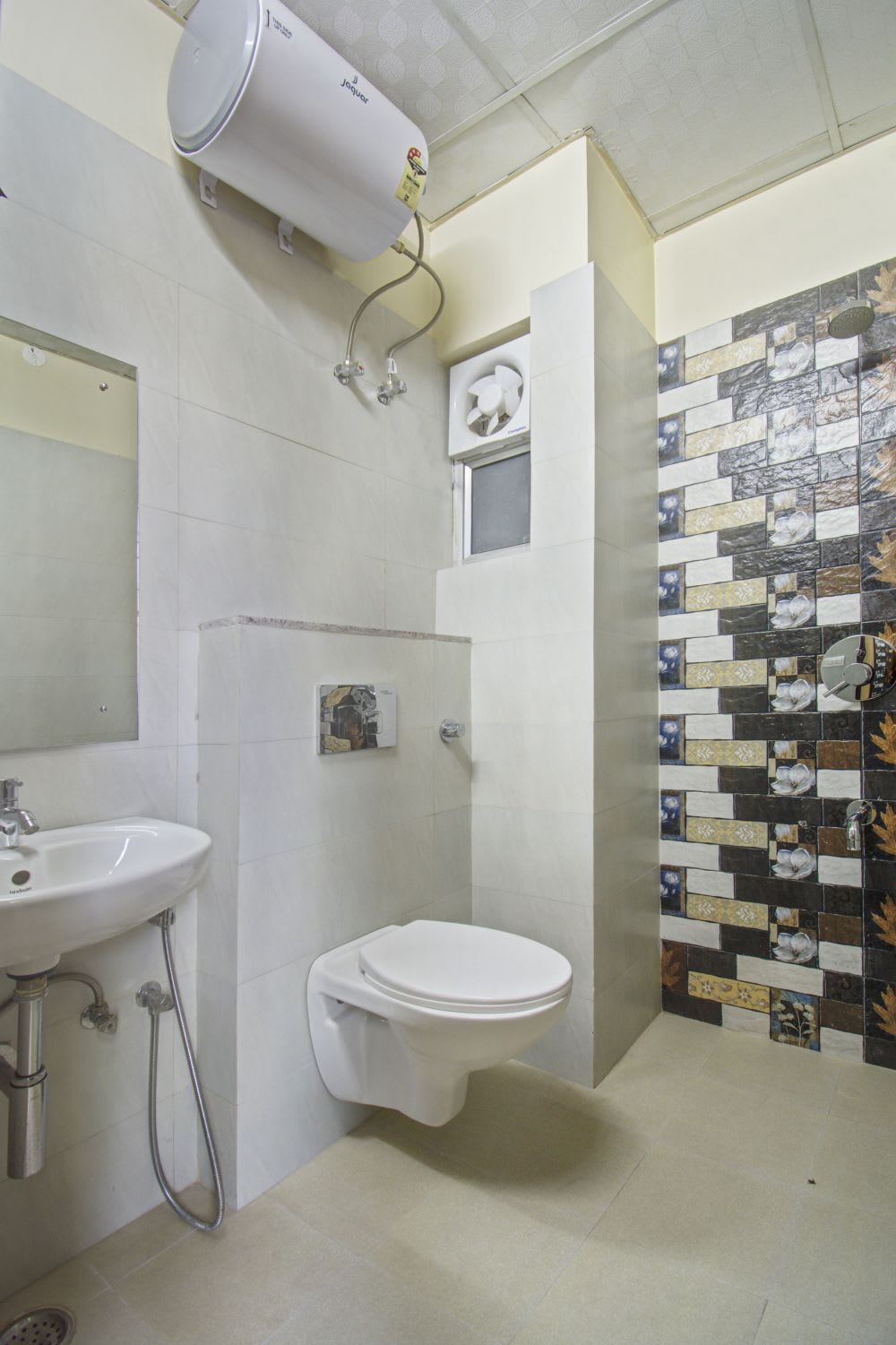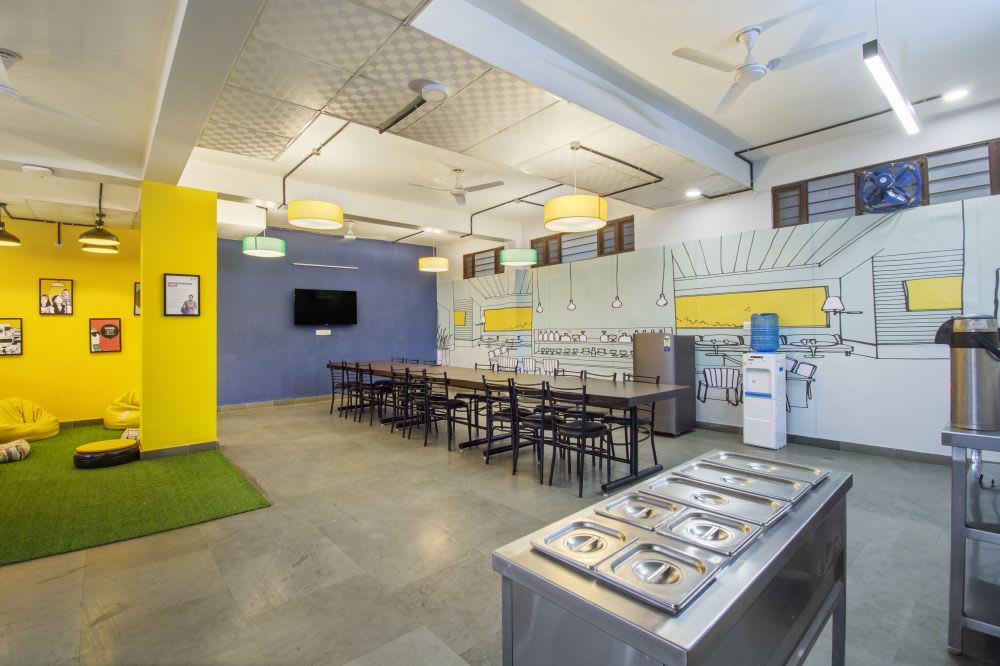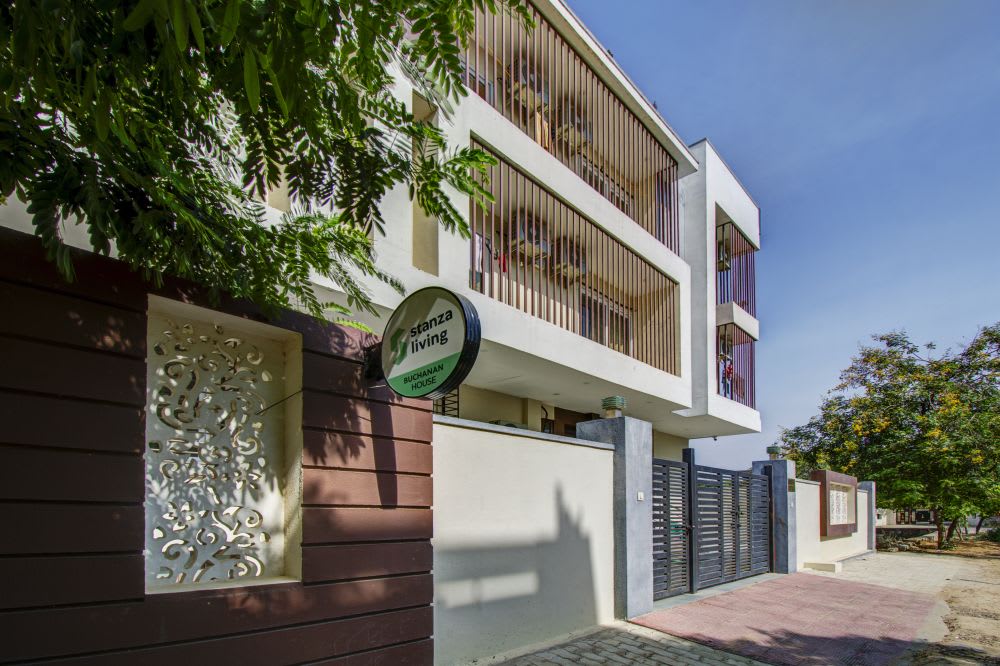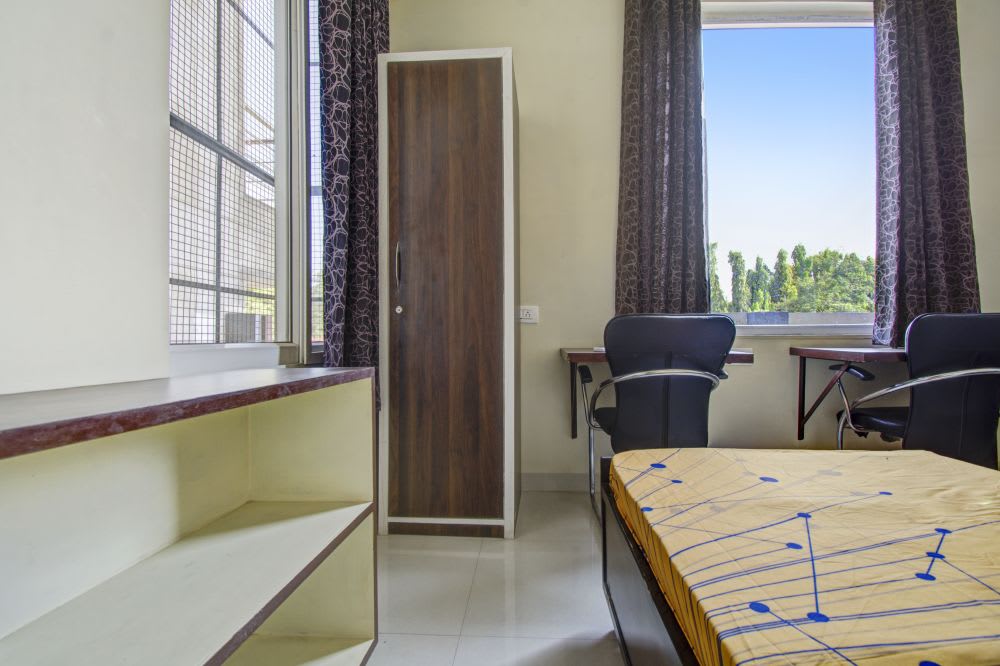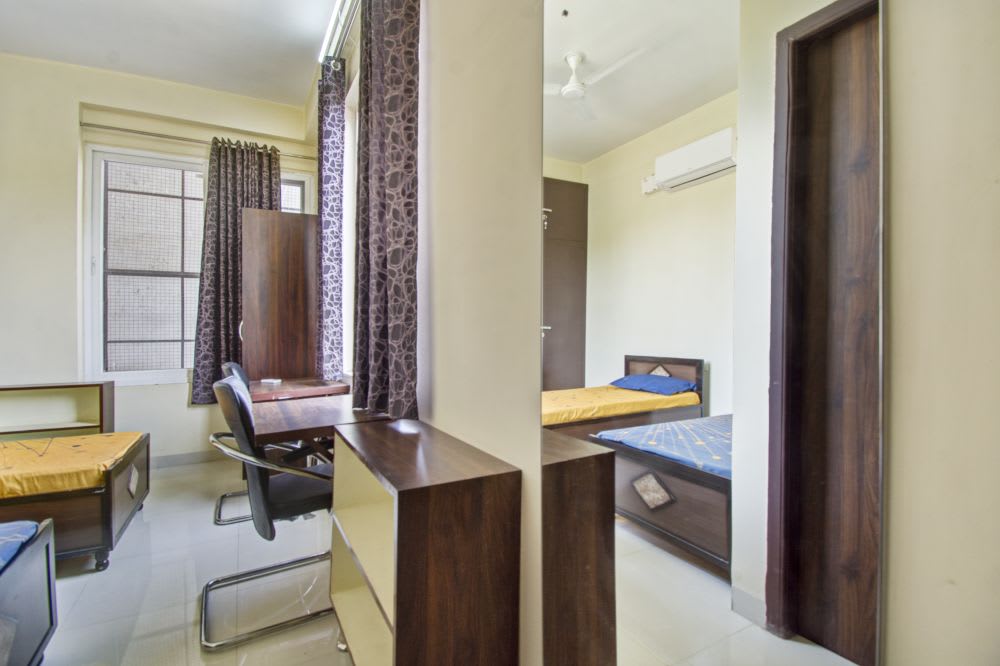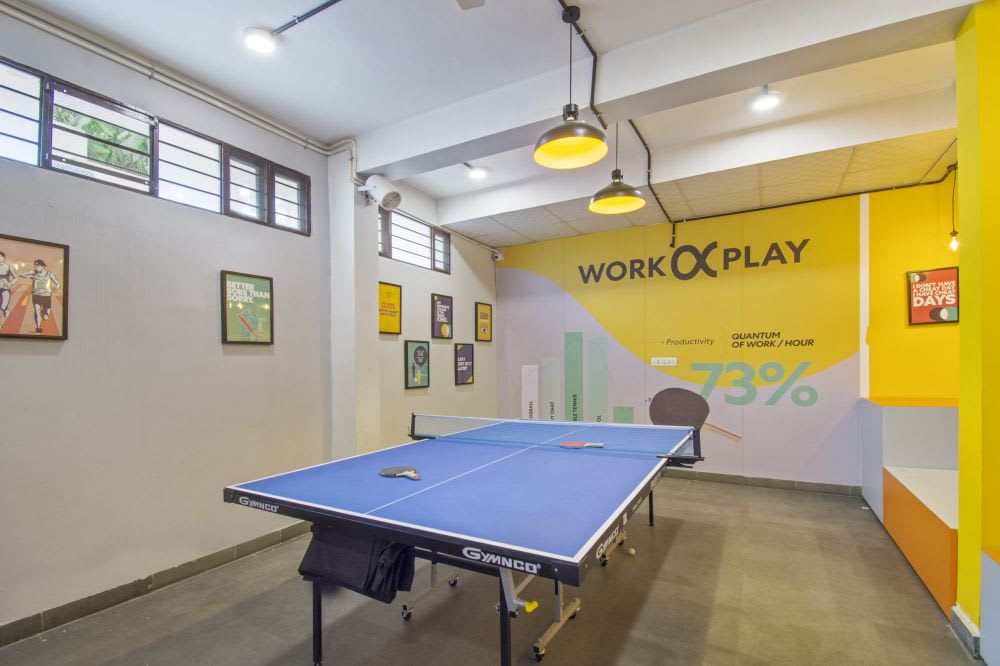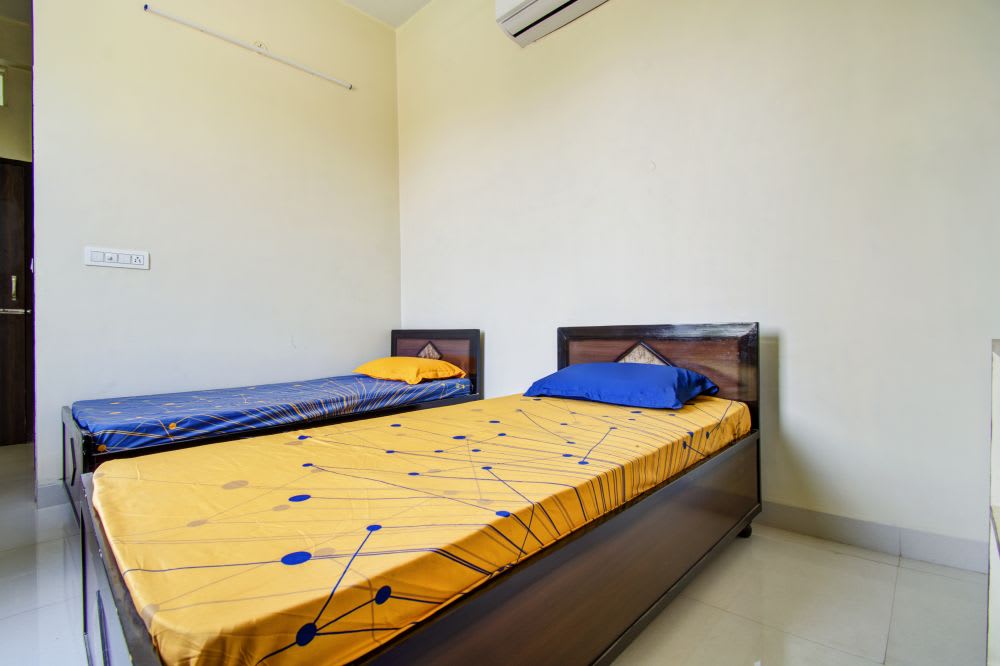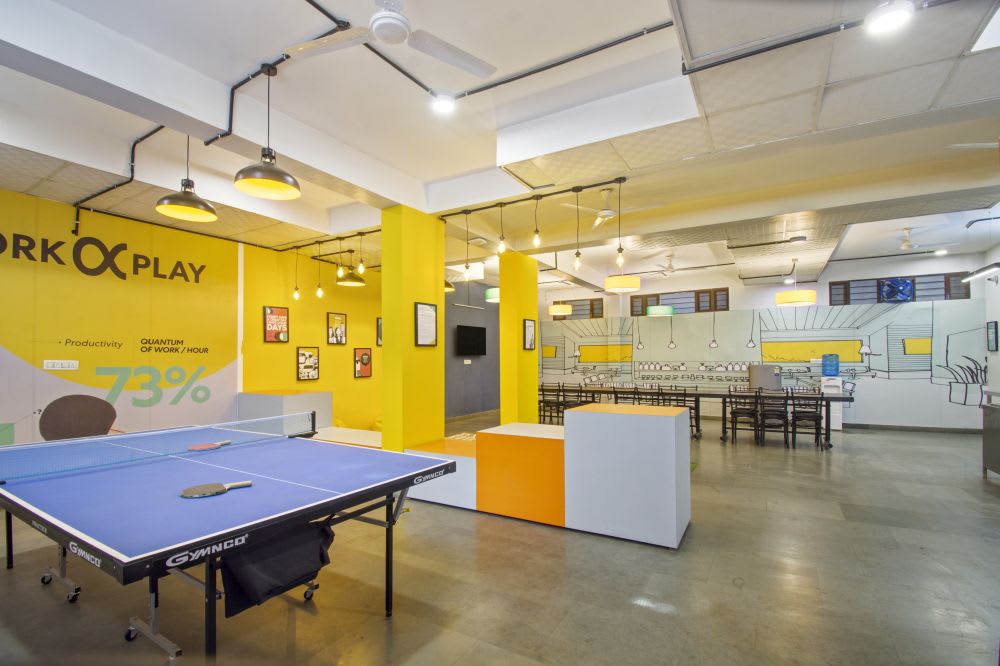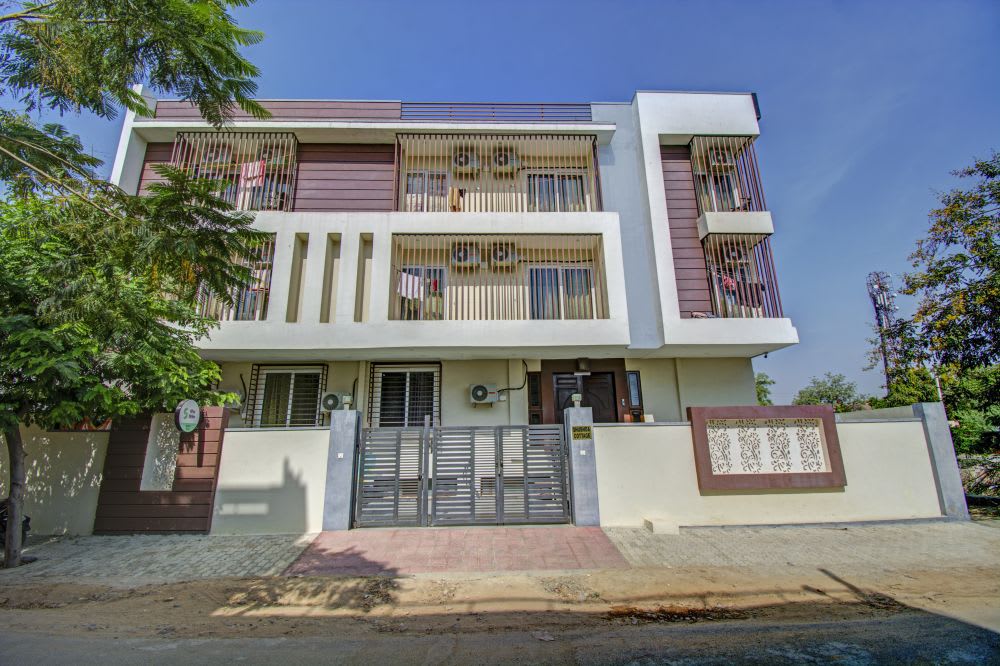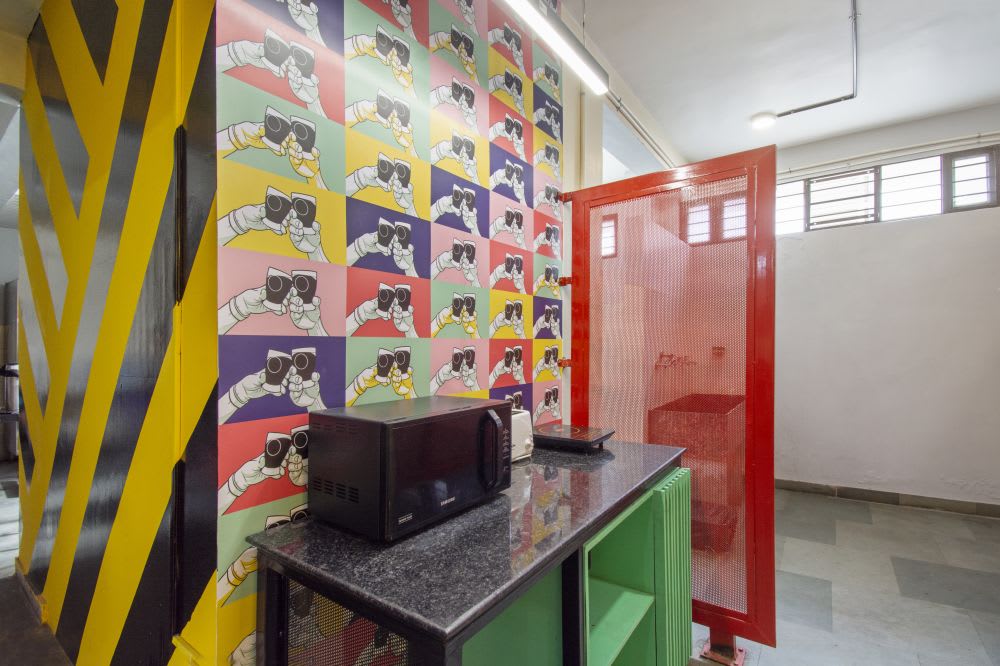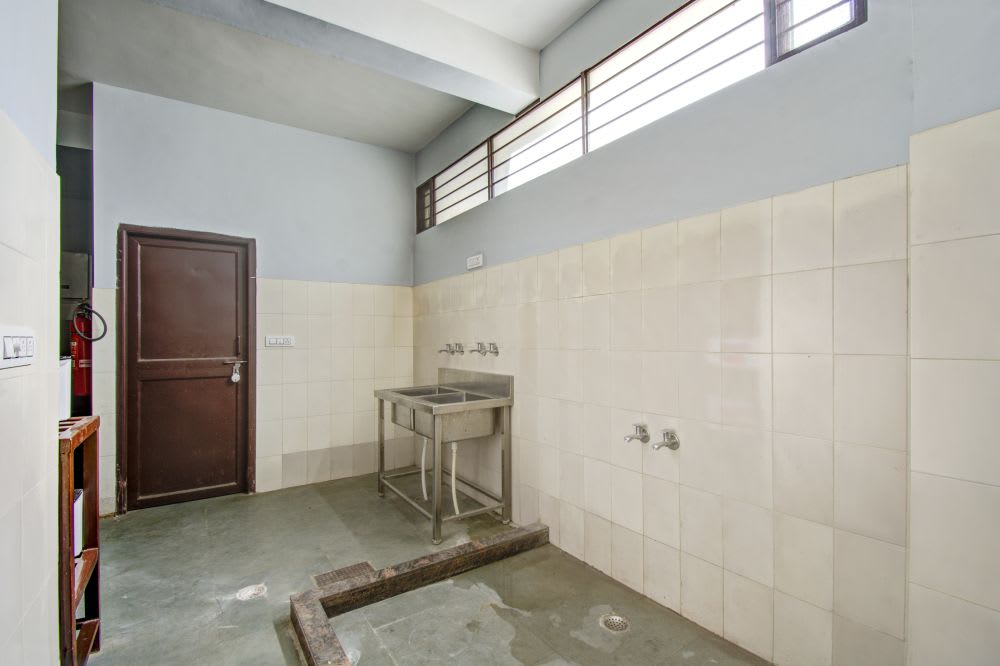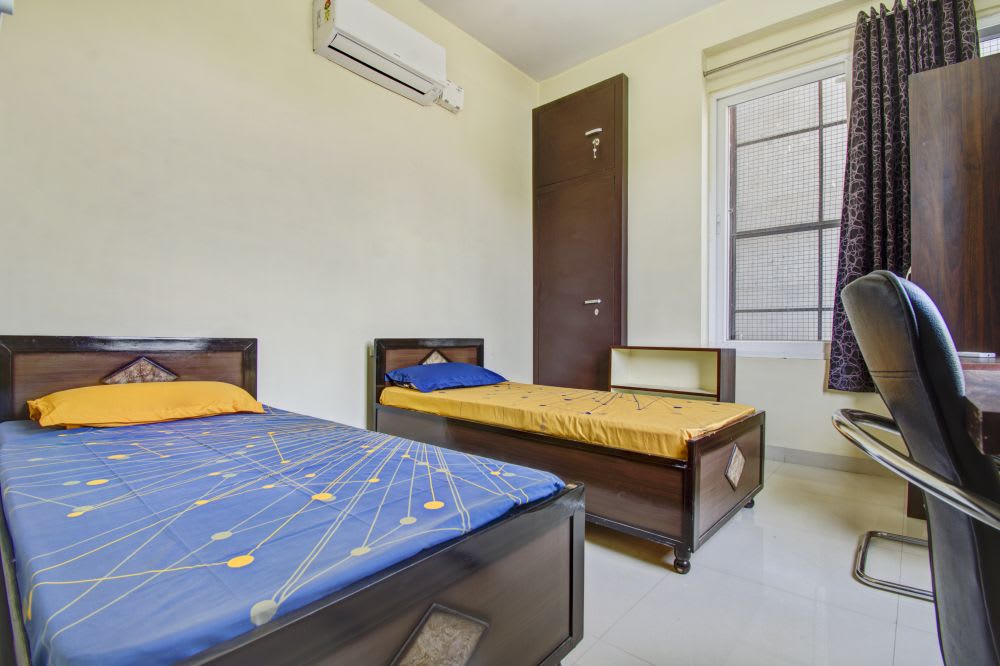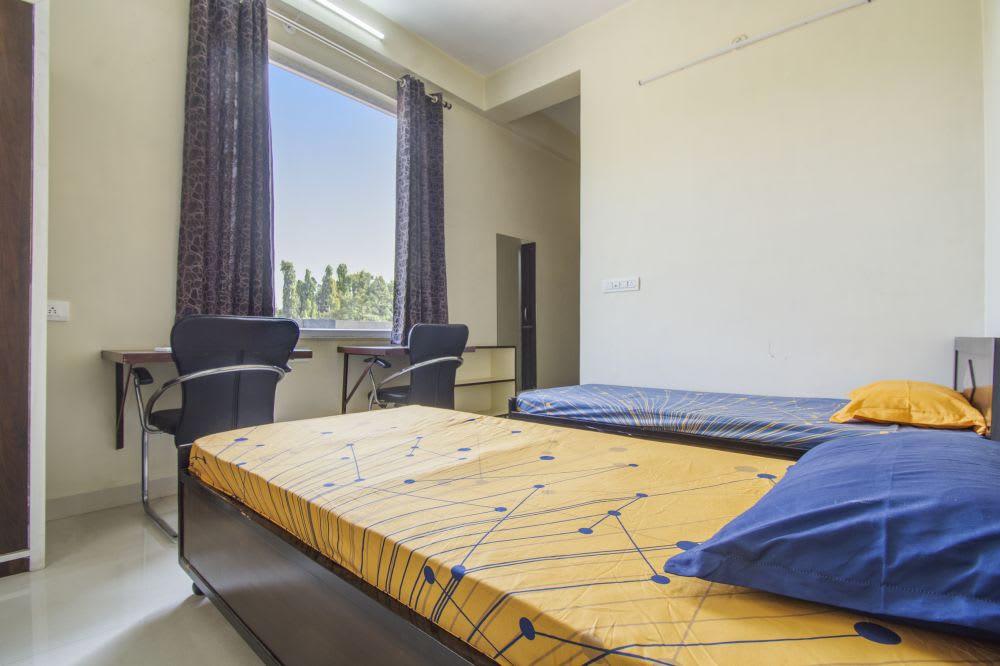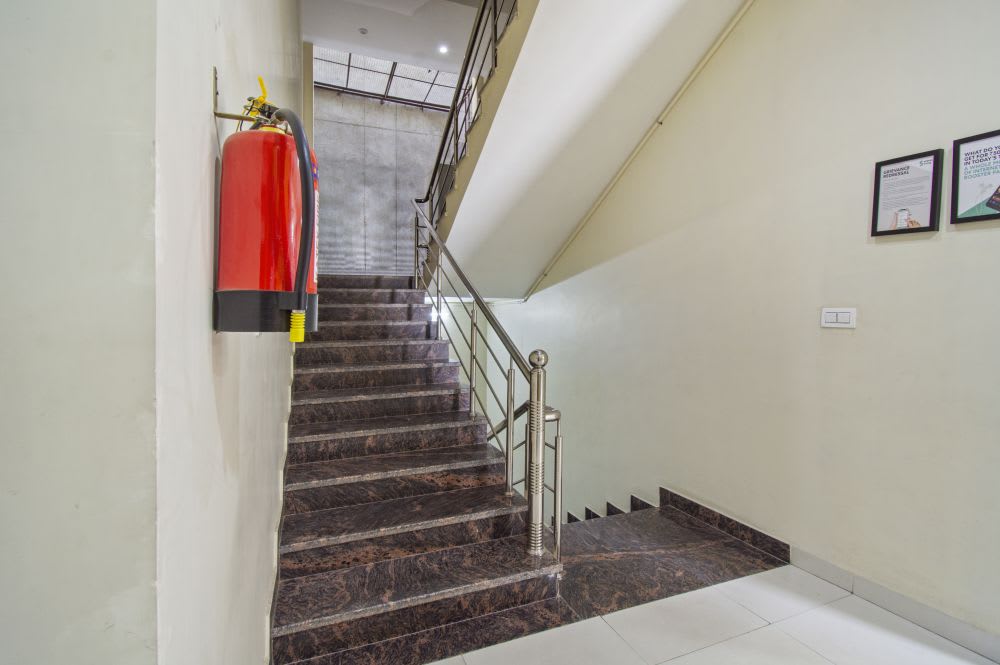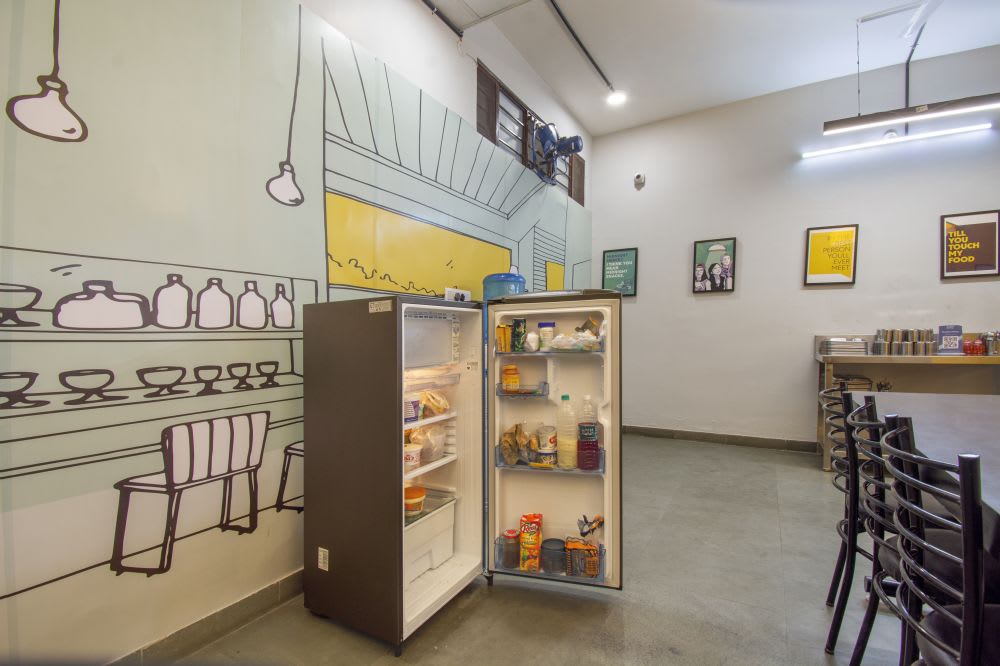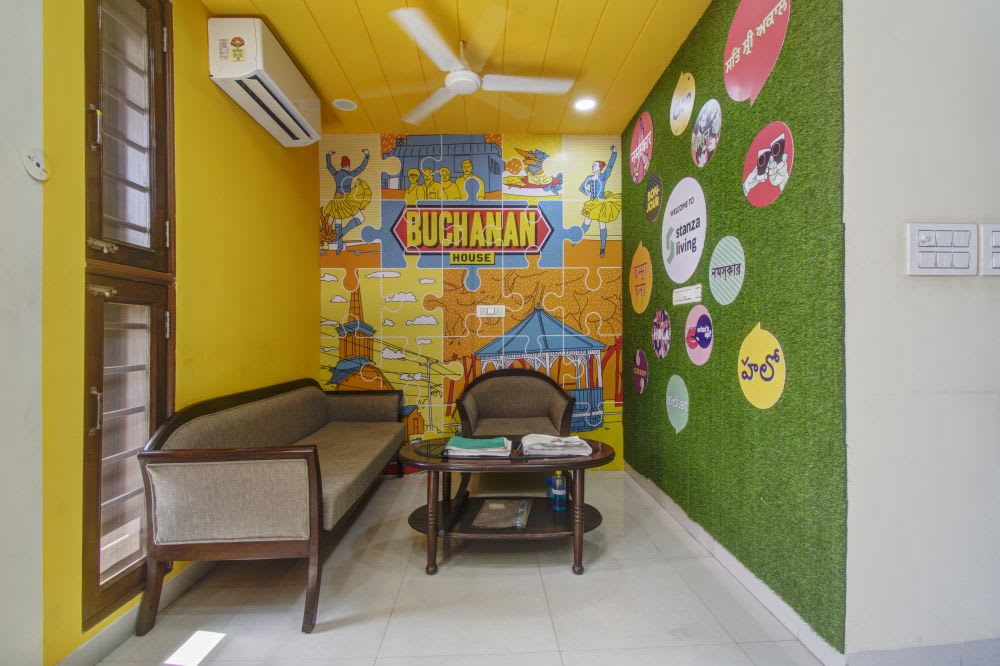 Buchanan House

FEMALE

Single, Double, Triple

High-Speed WIFI, Hot and Delicious Meals and +3 more
Starts from
₹ 11,399 /mo*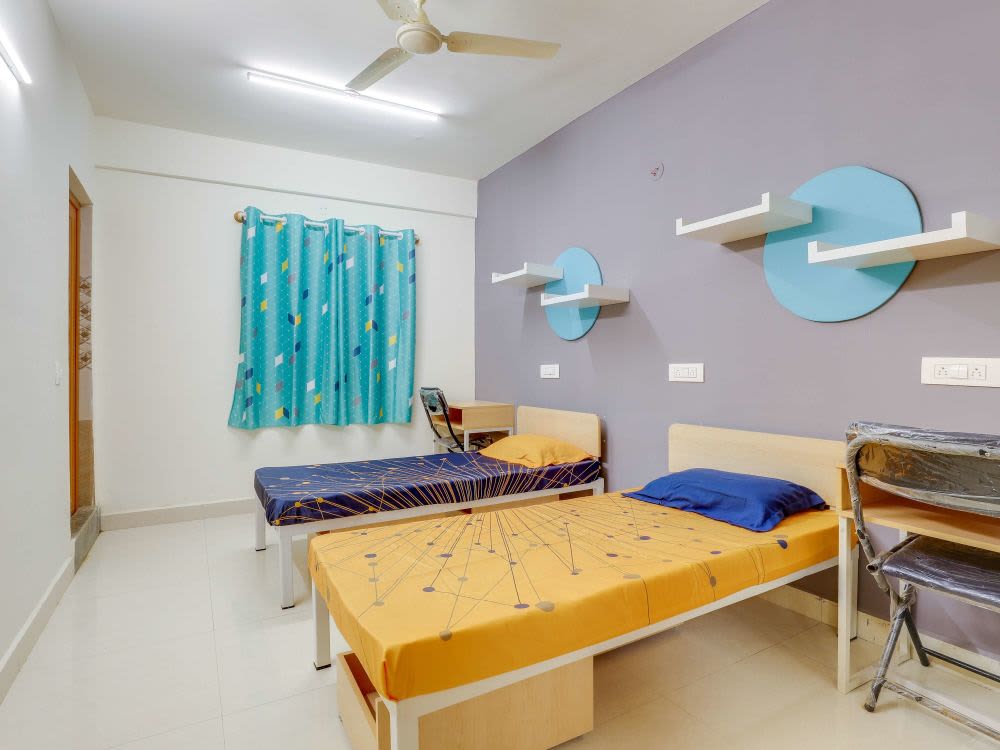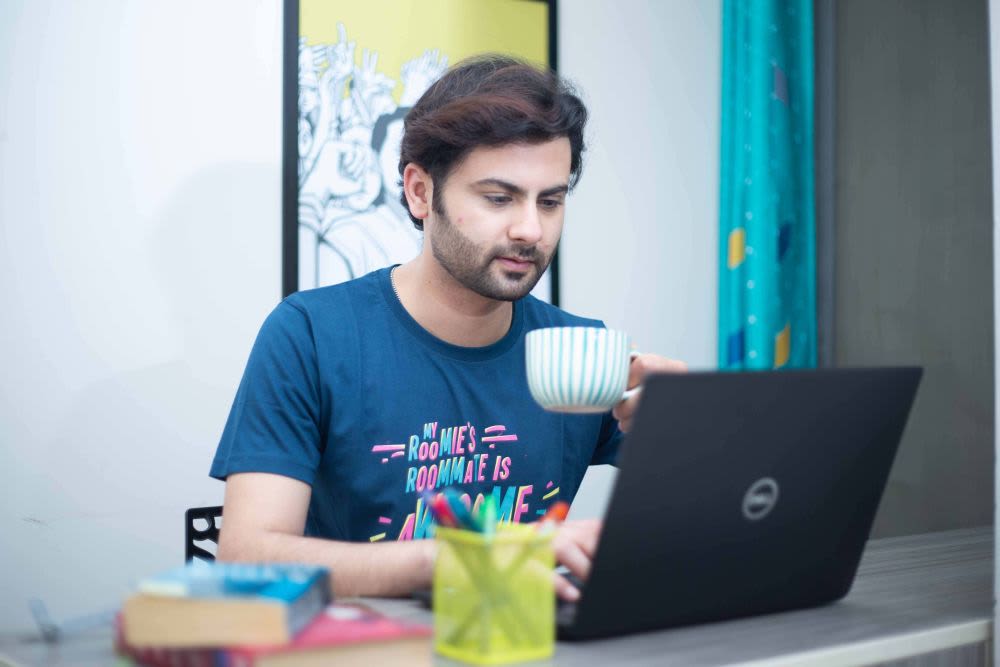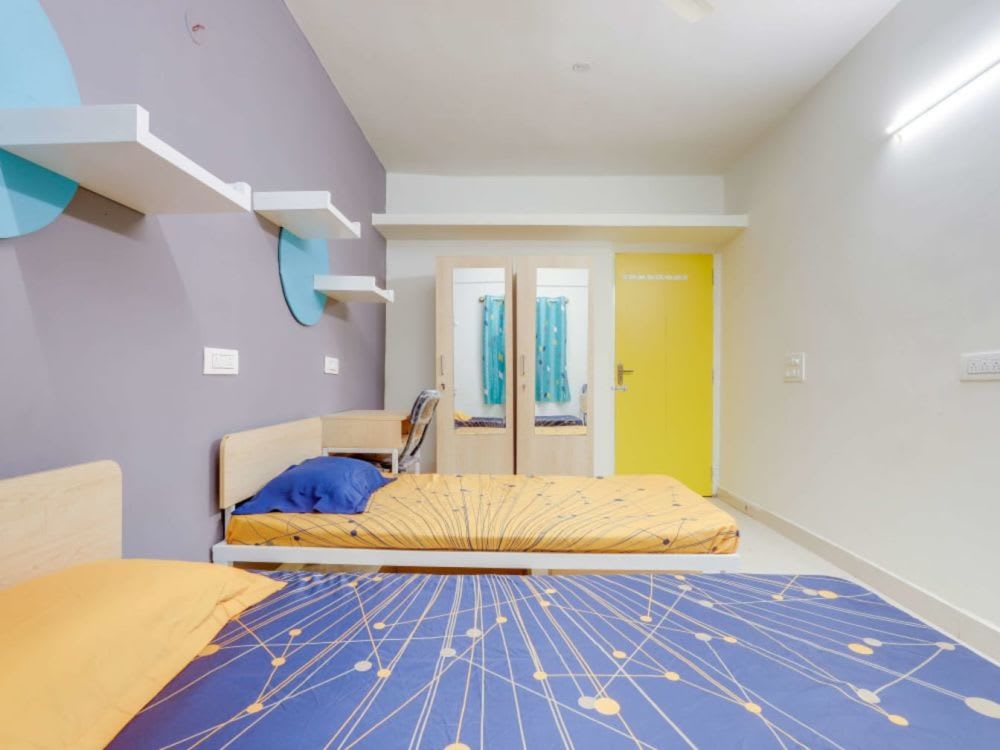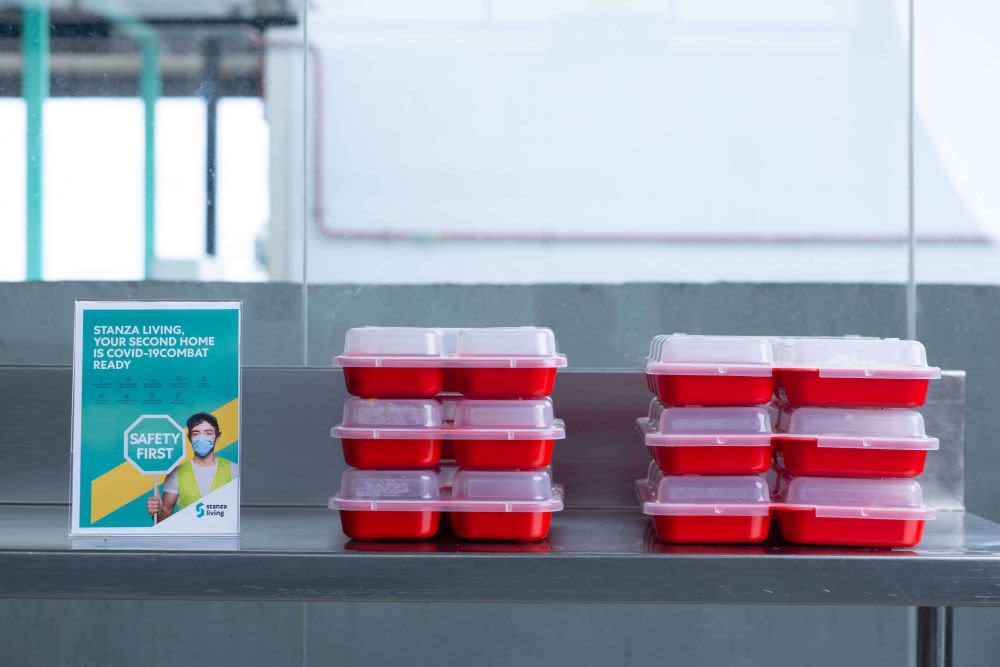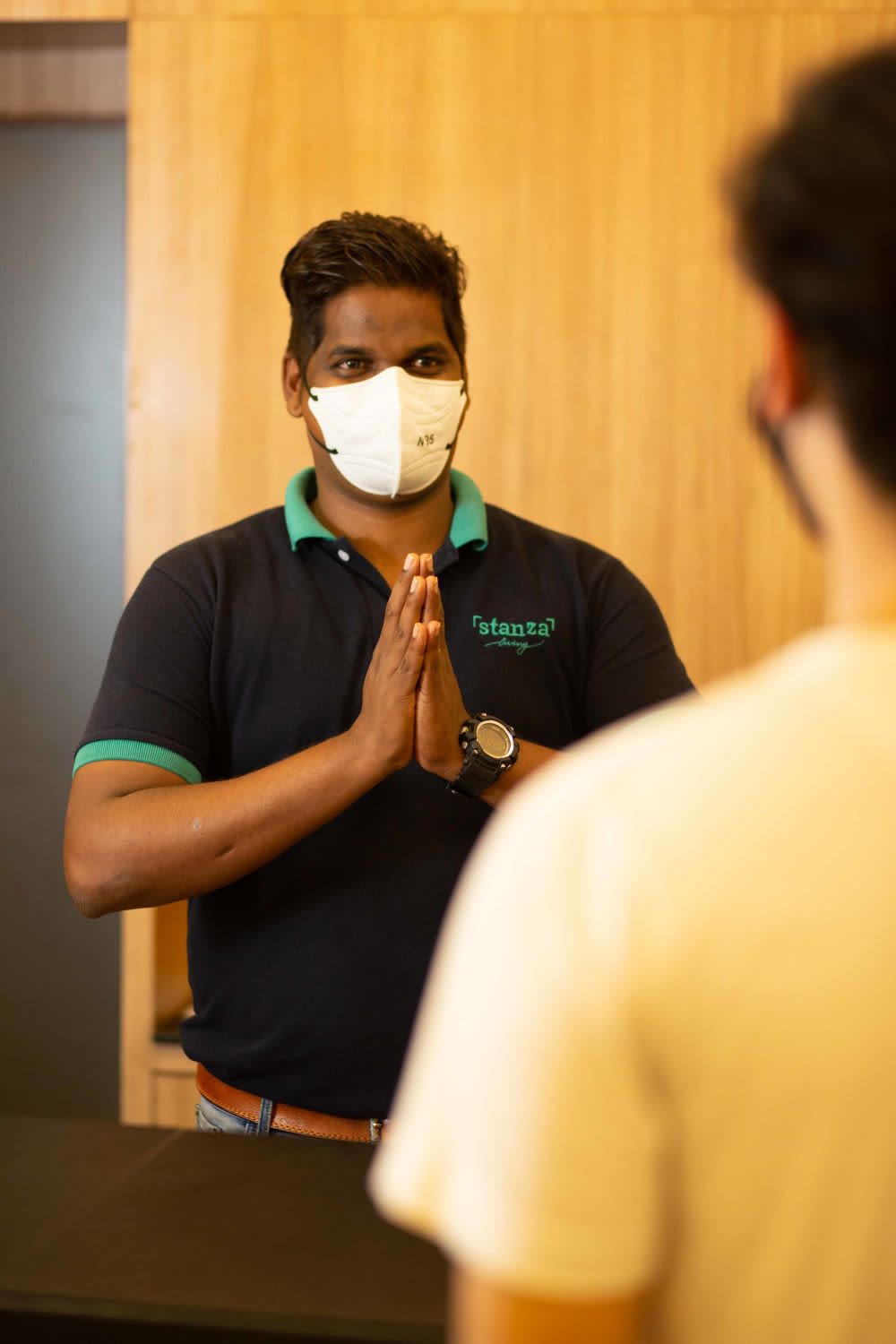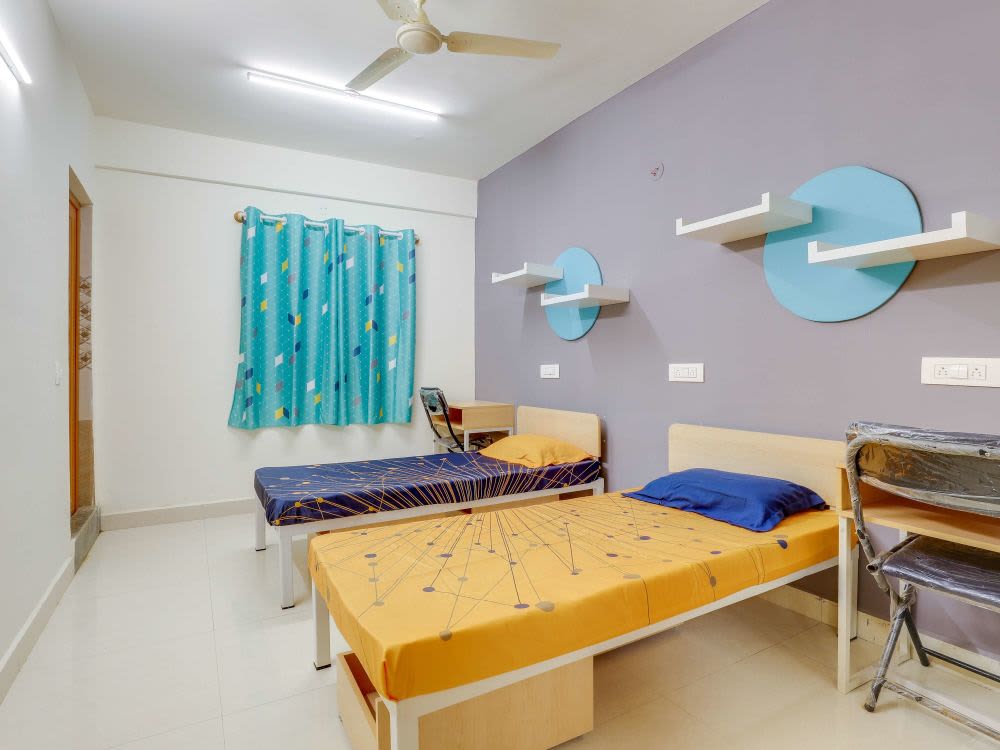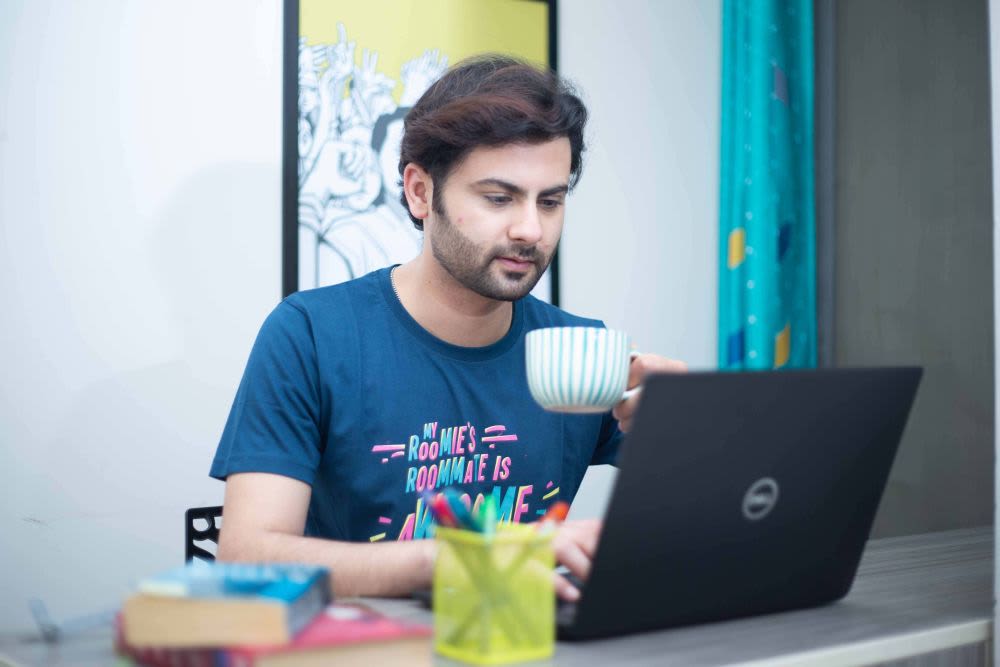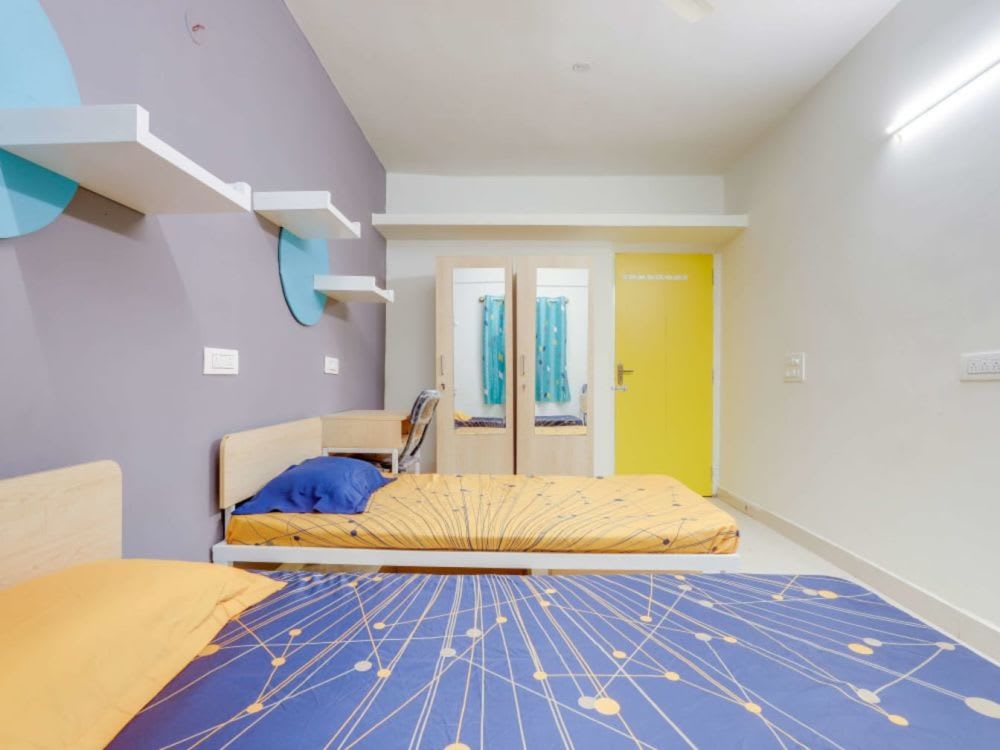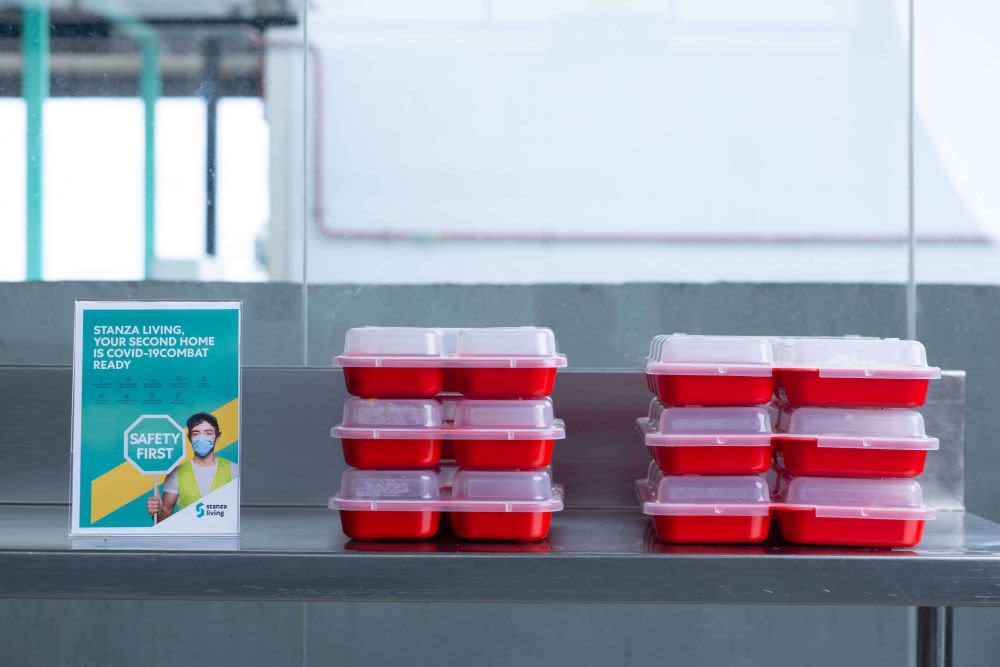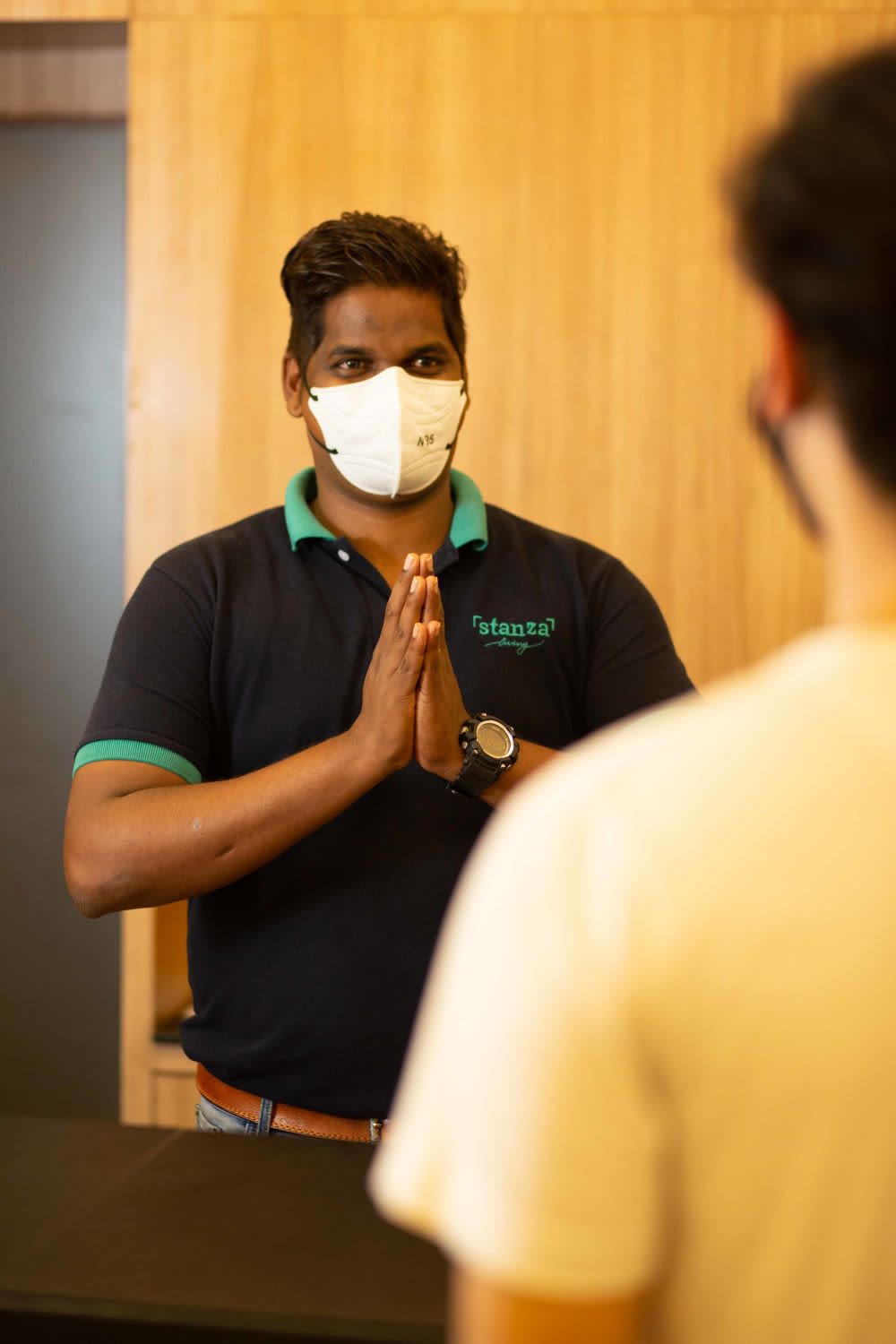 Oviedo House

FEMALE

Single, Double, Triple

Hot and Delicious Meals, Flat Screen Television and +8 more
Starts from
₹ 11,999 /mo*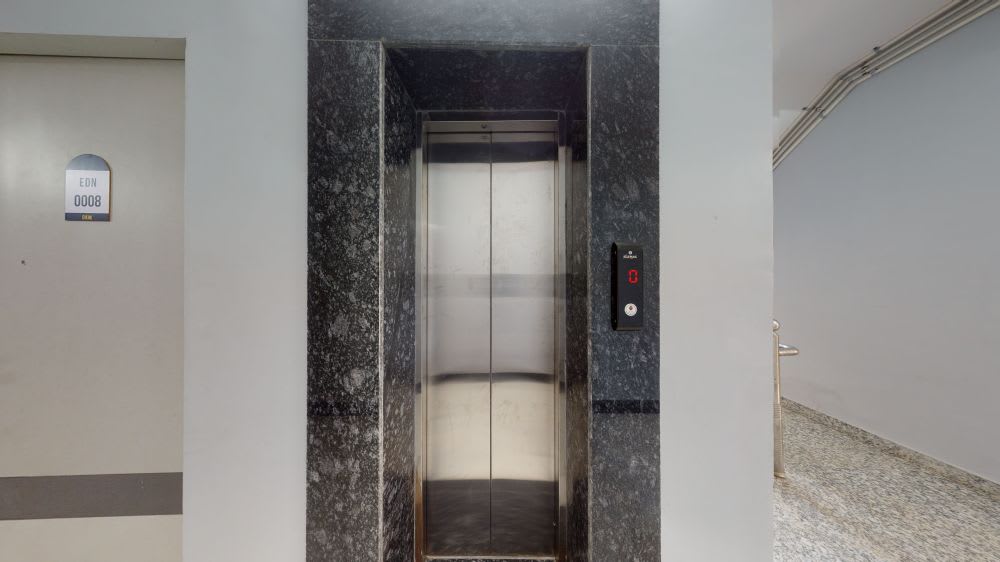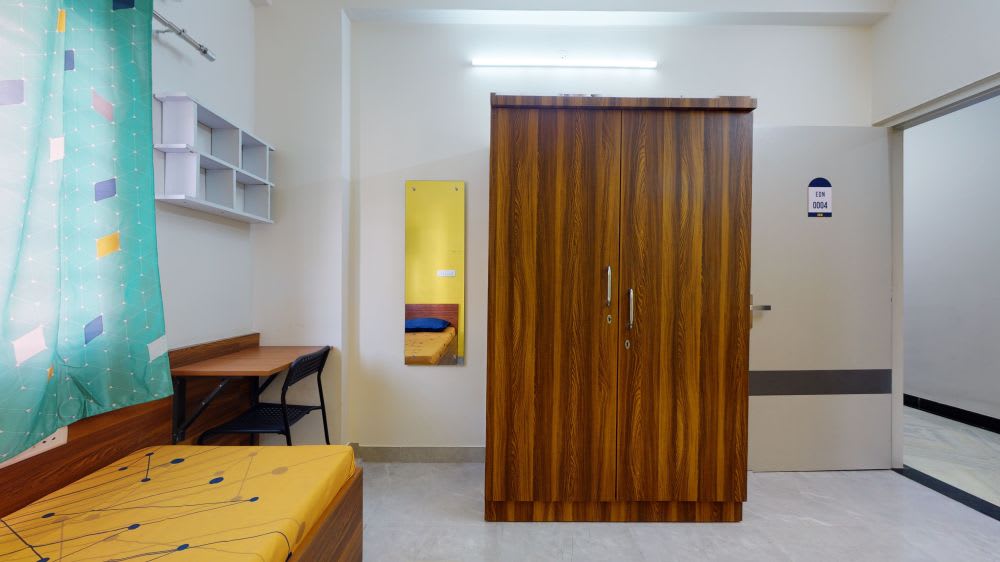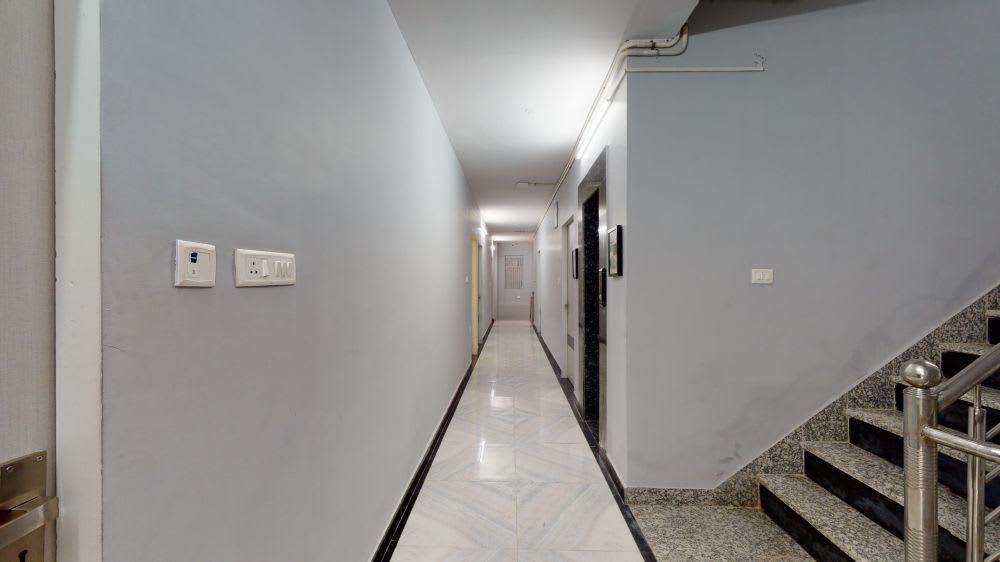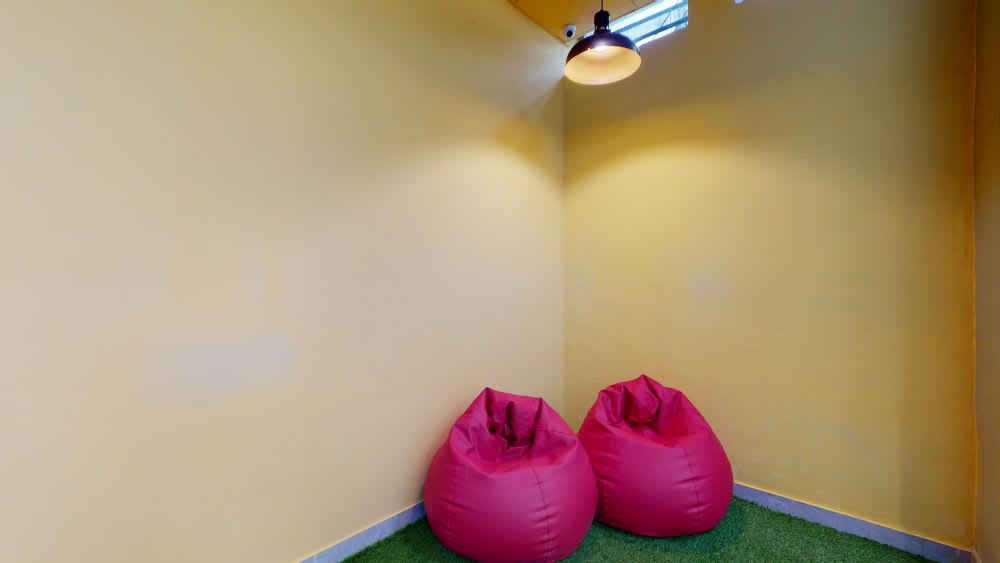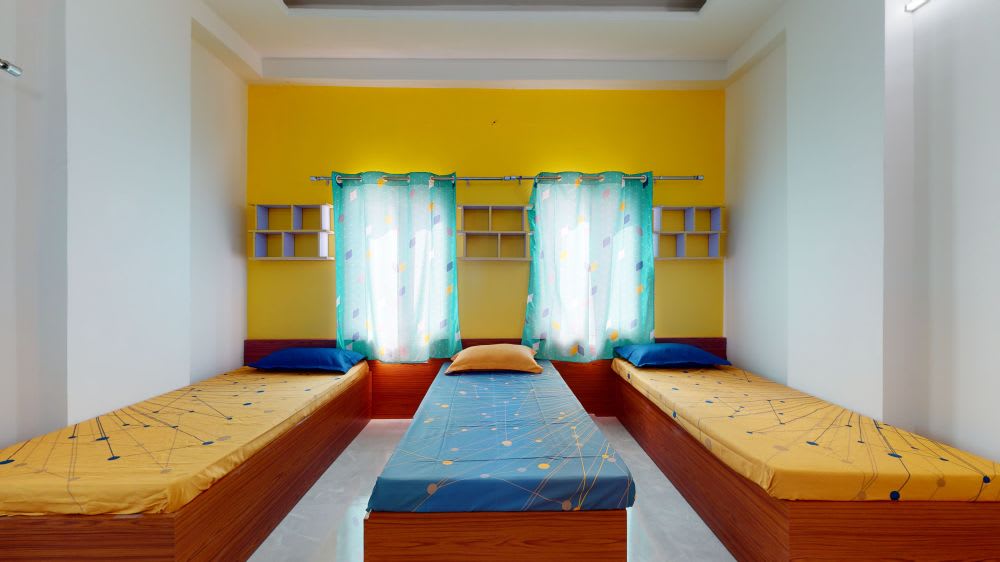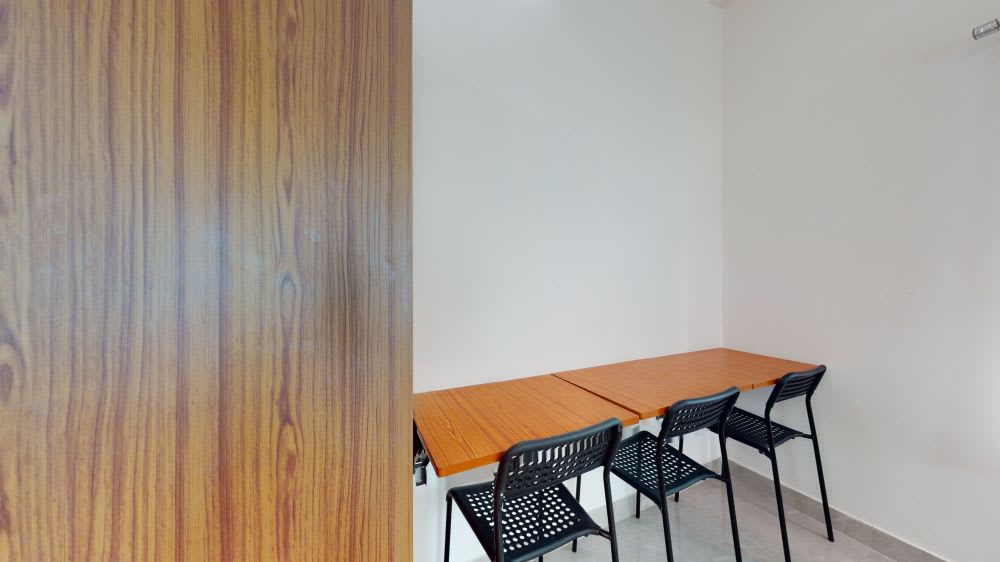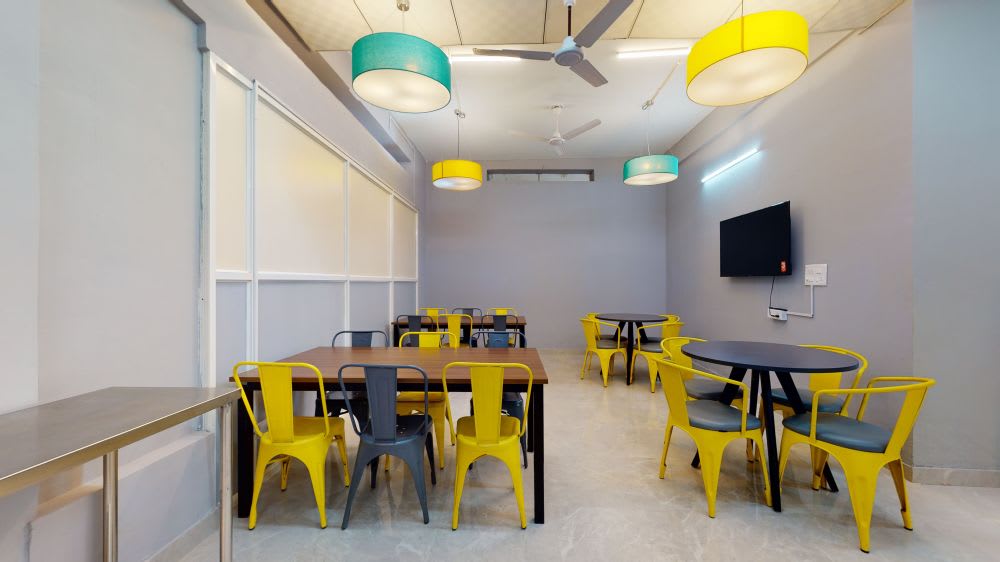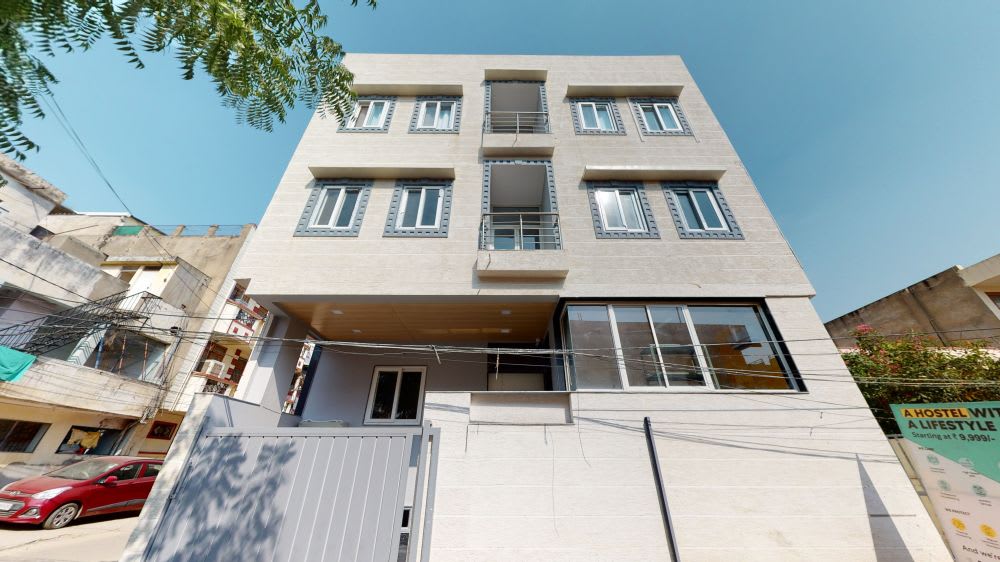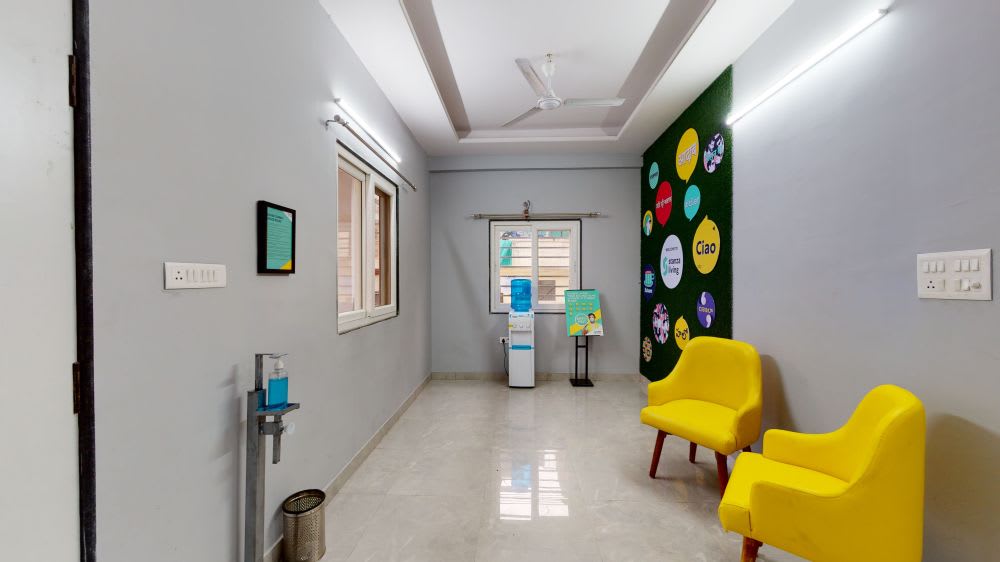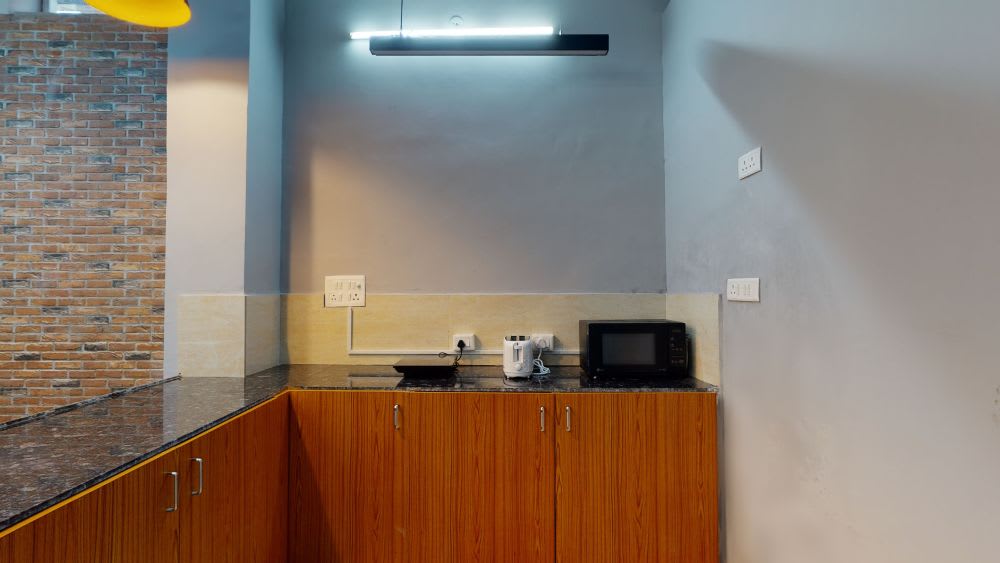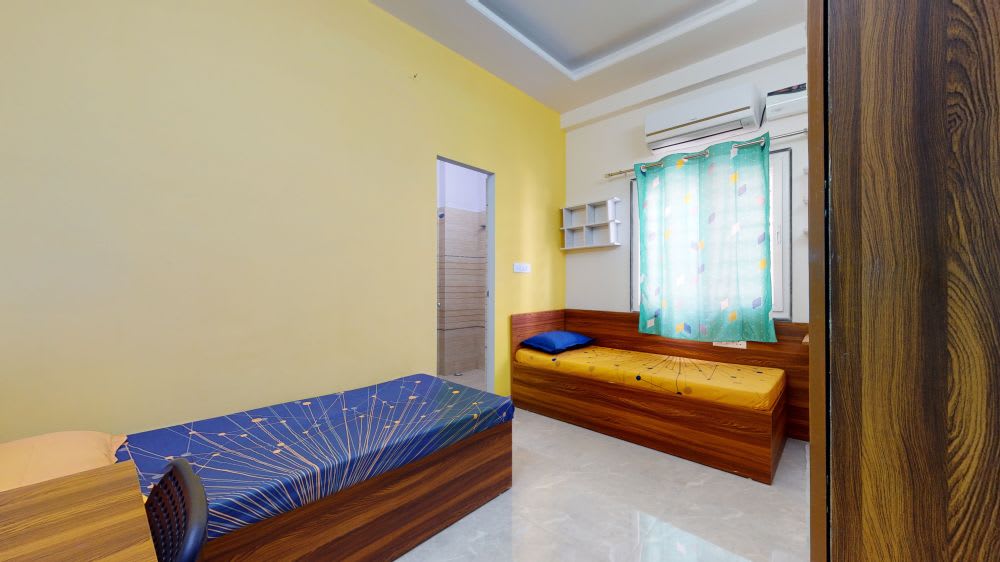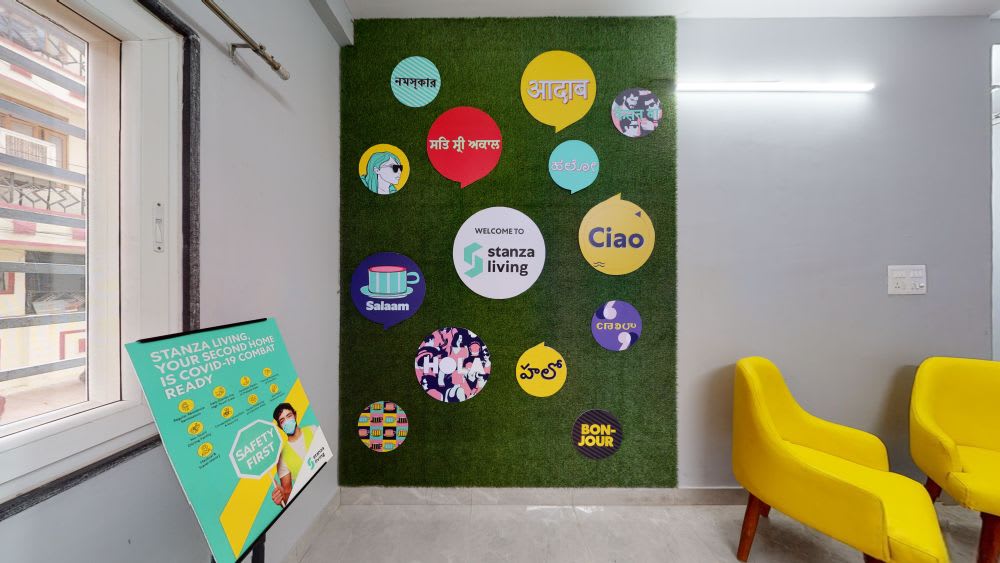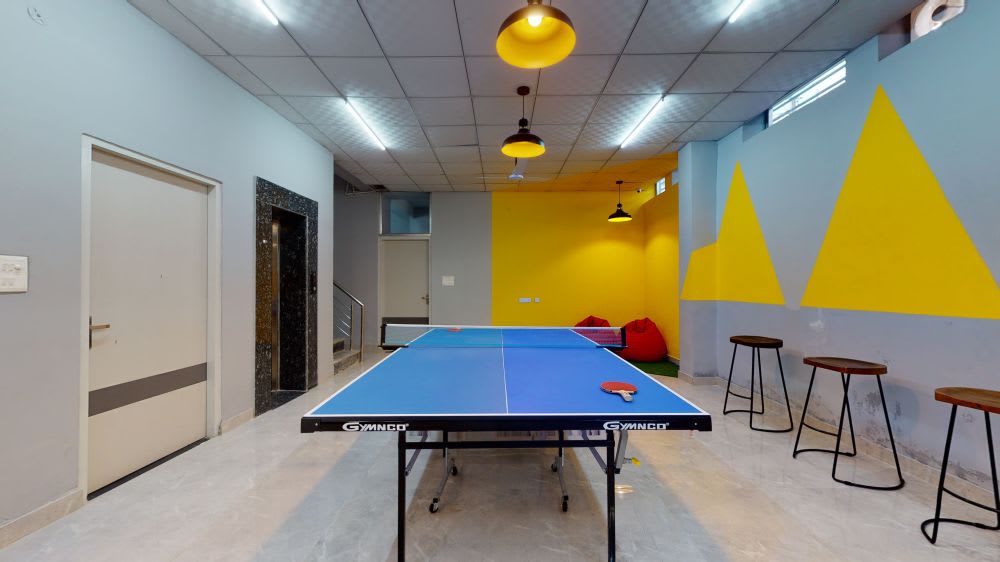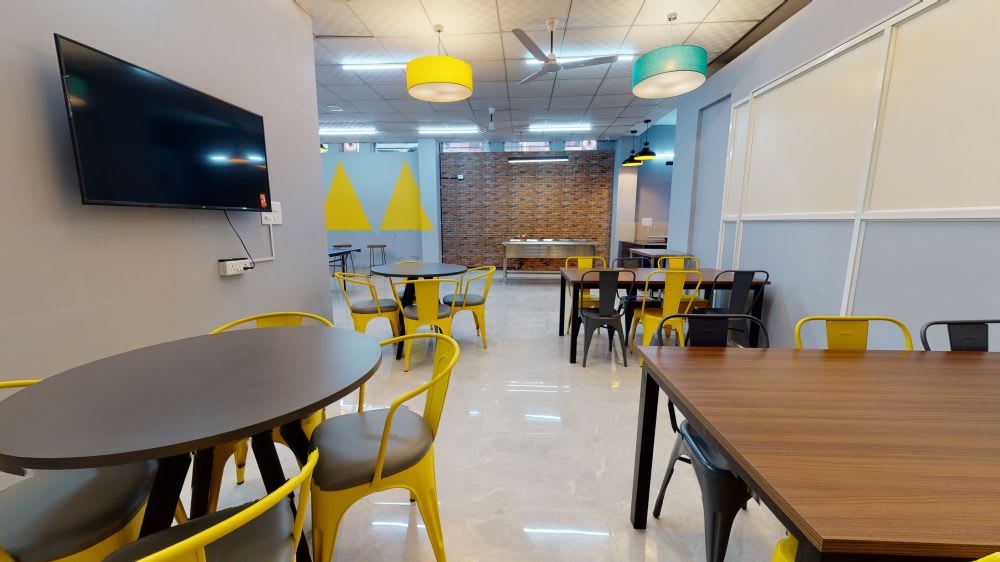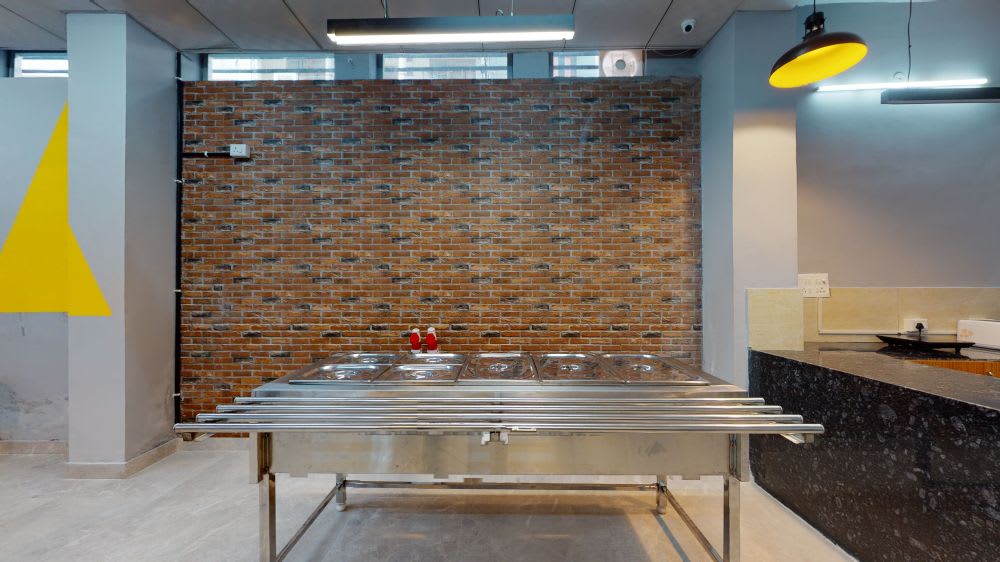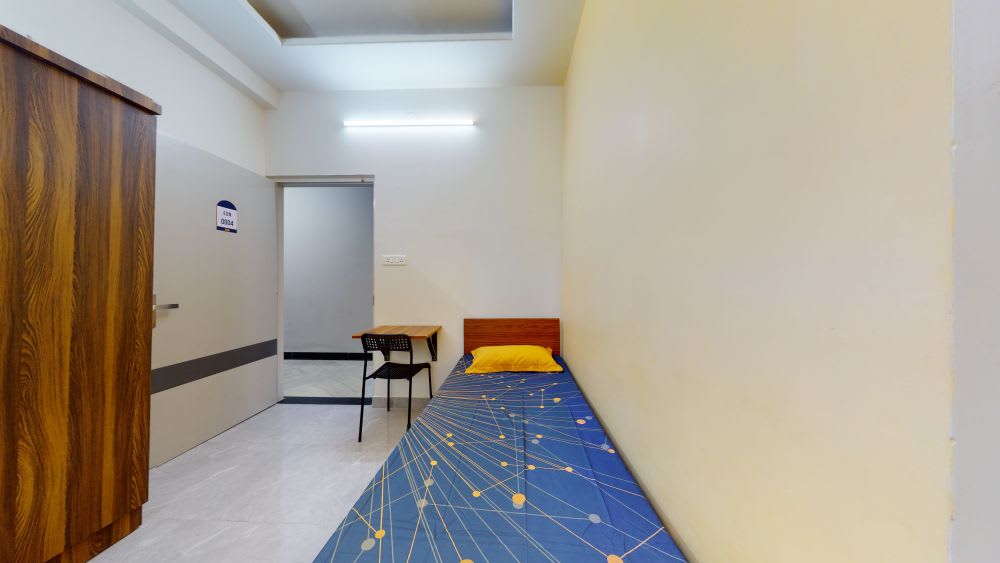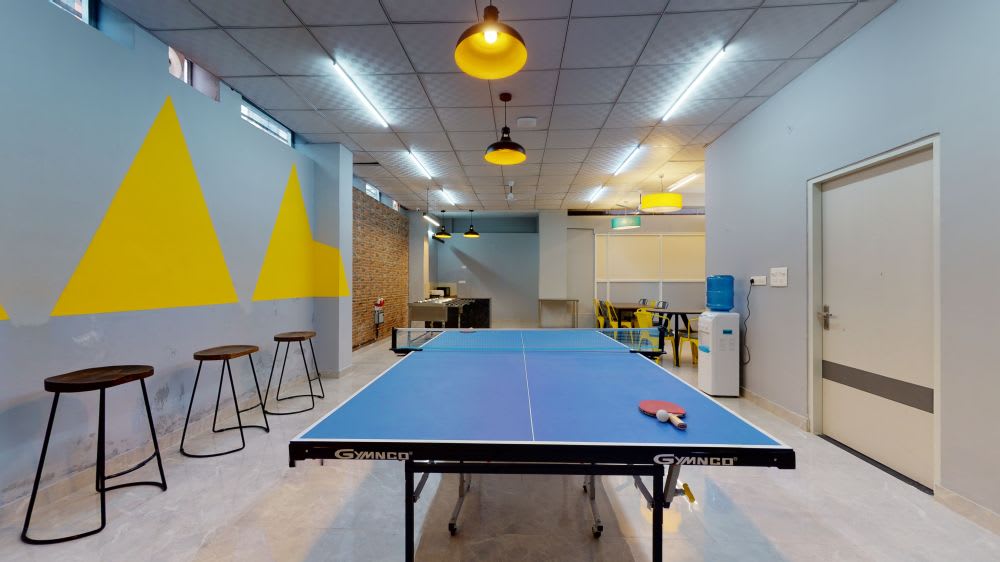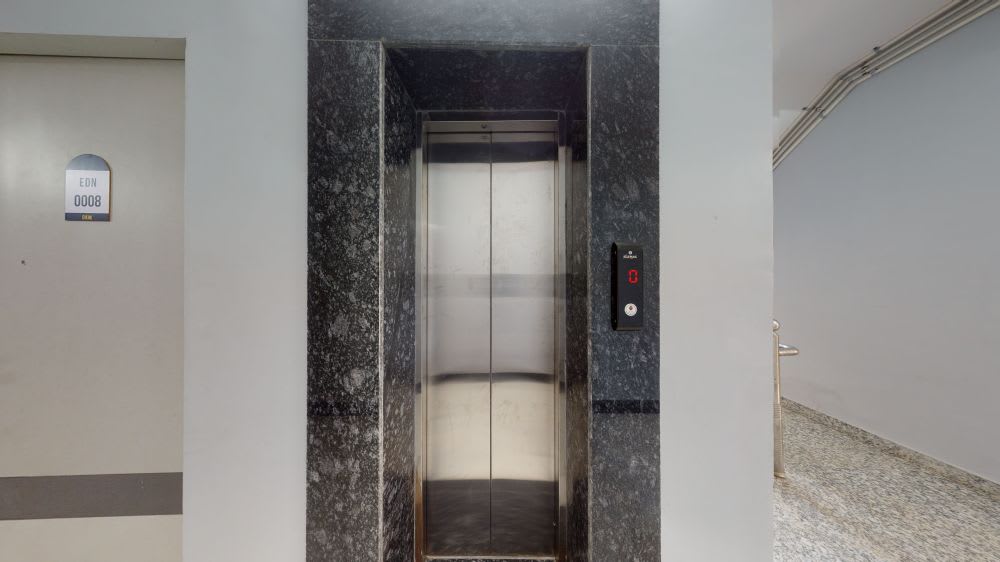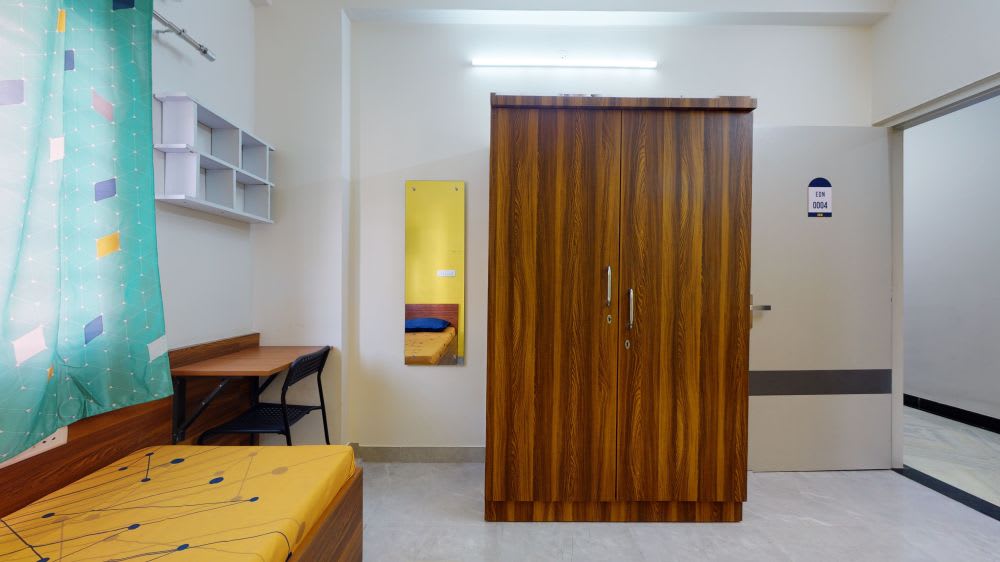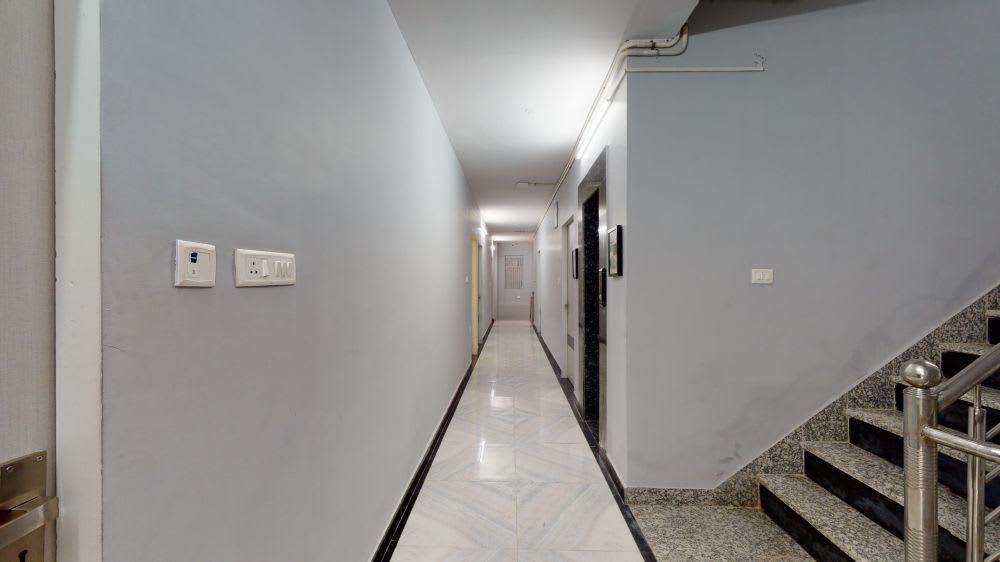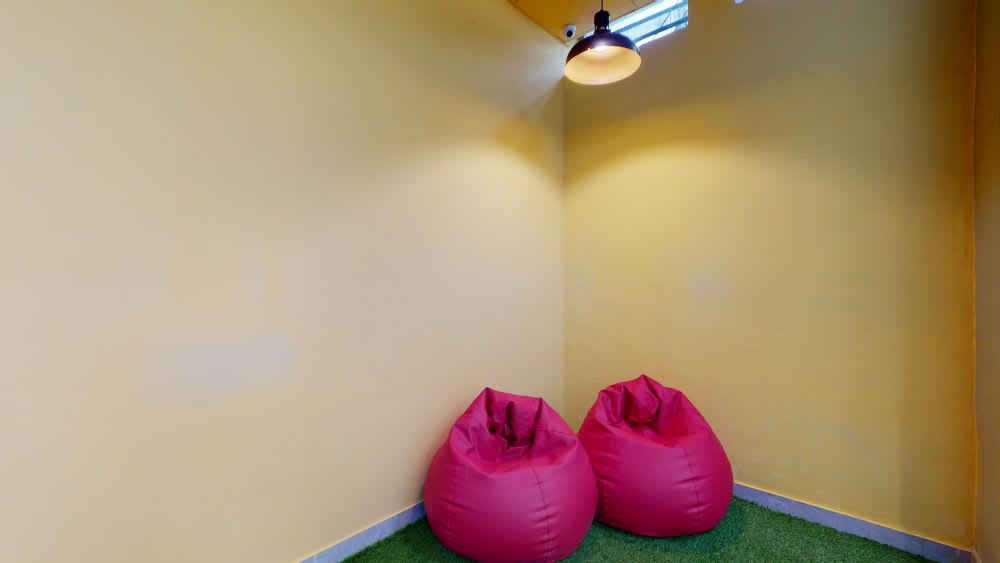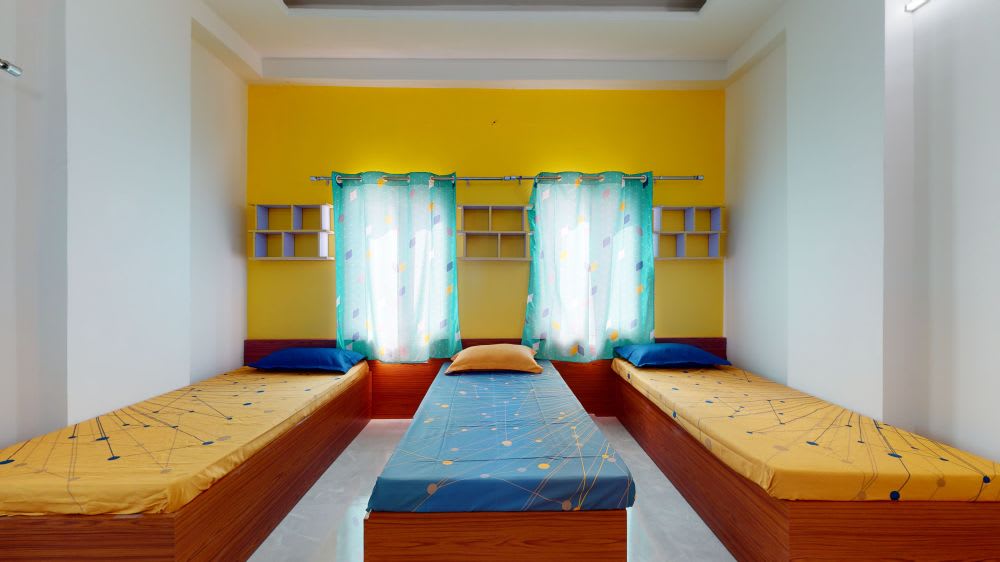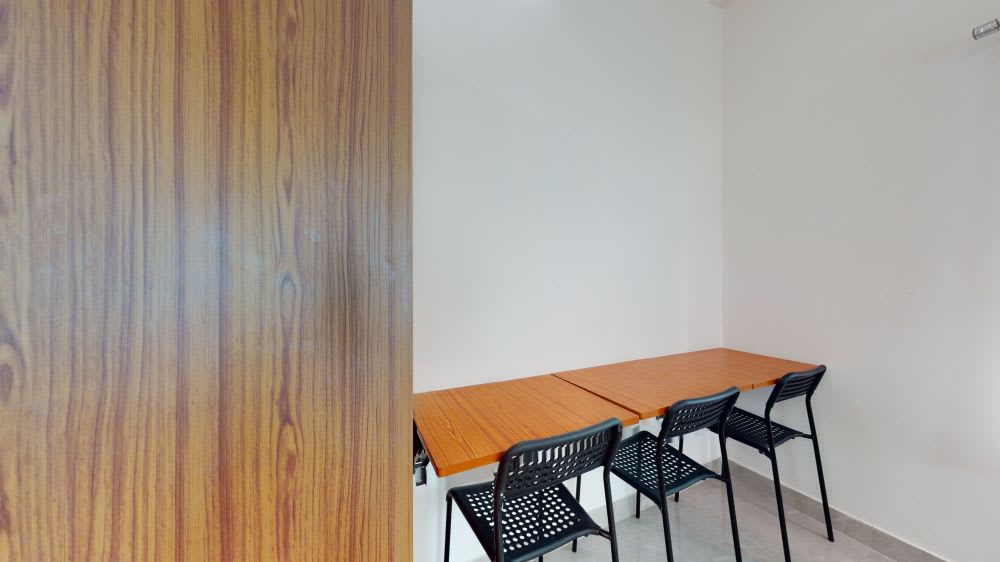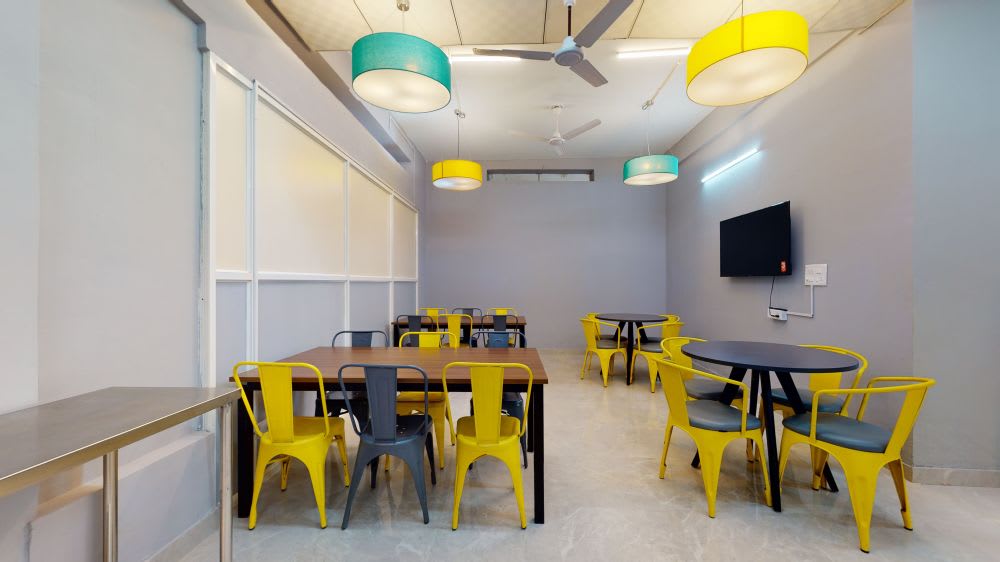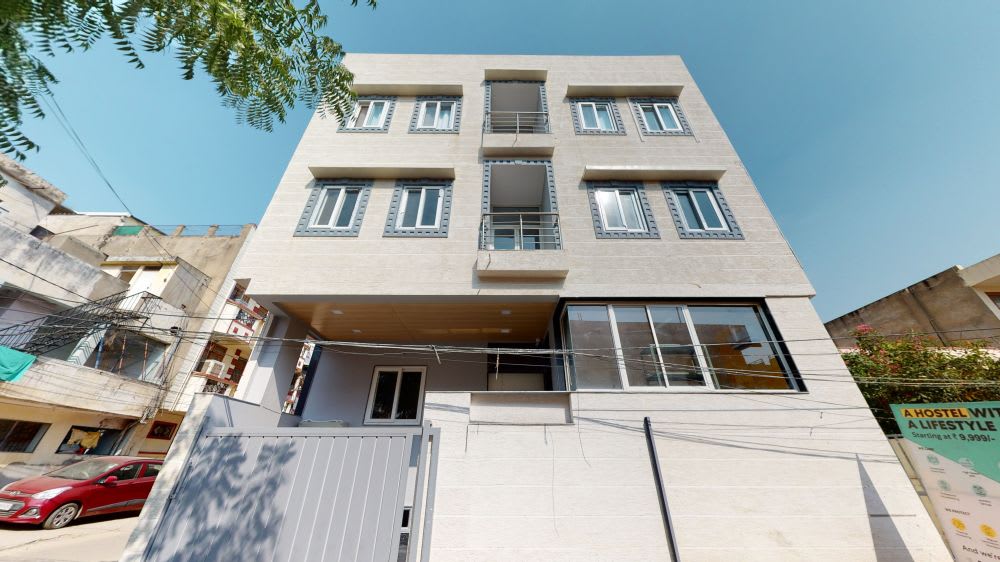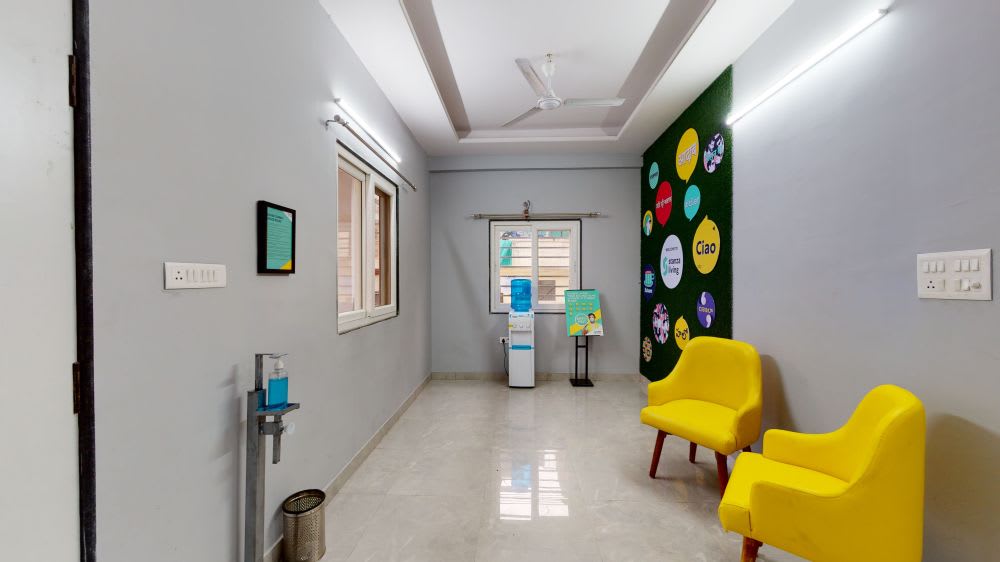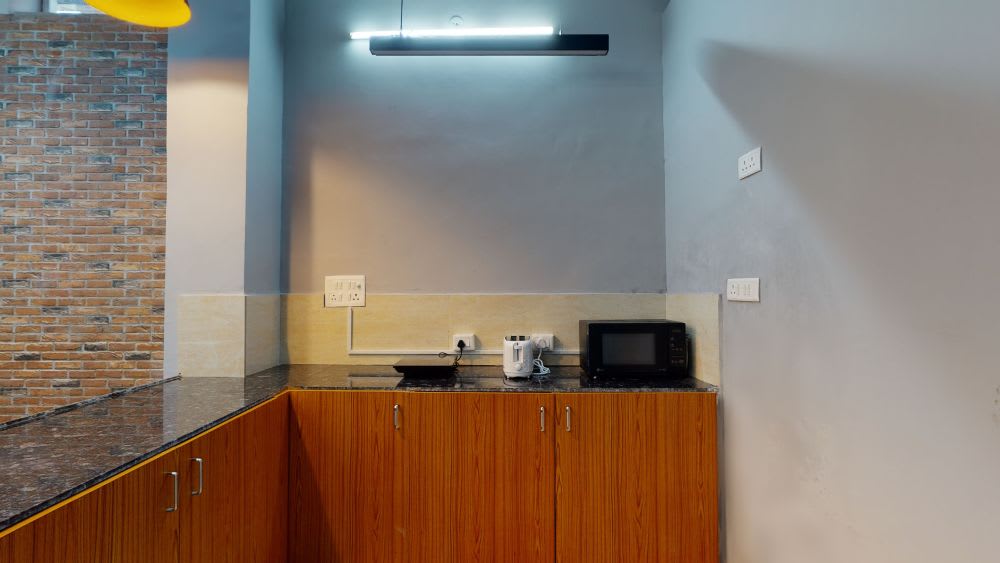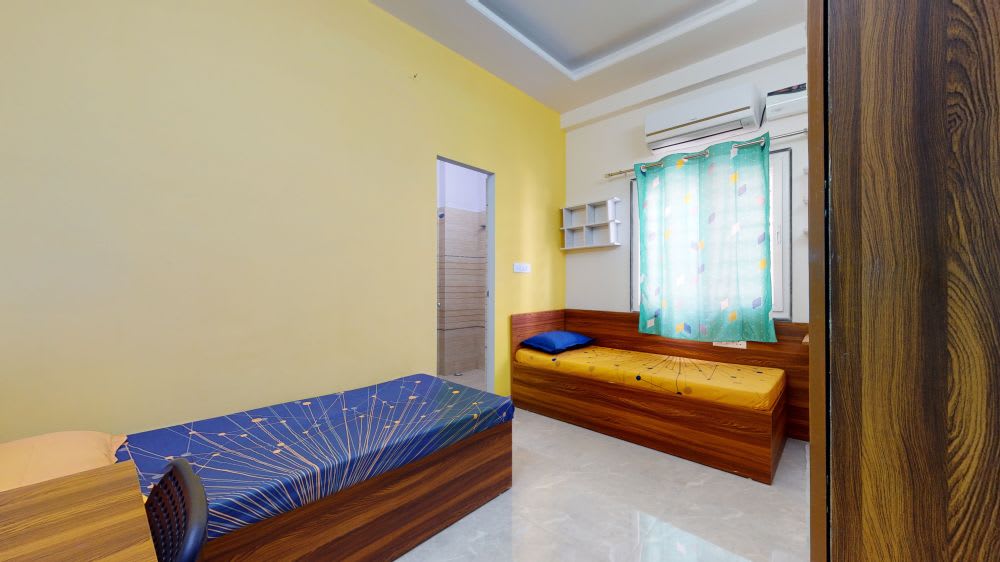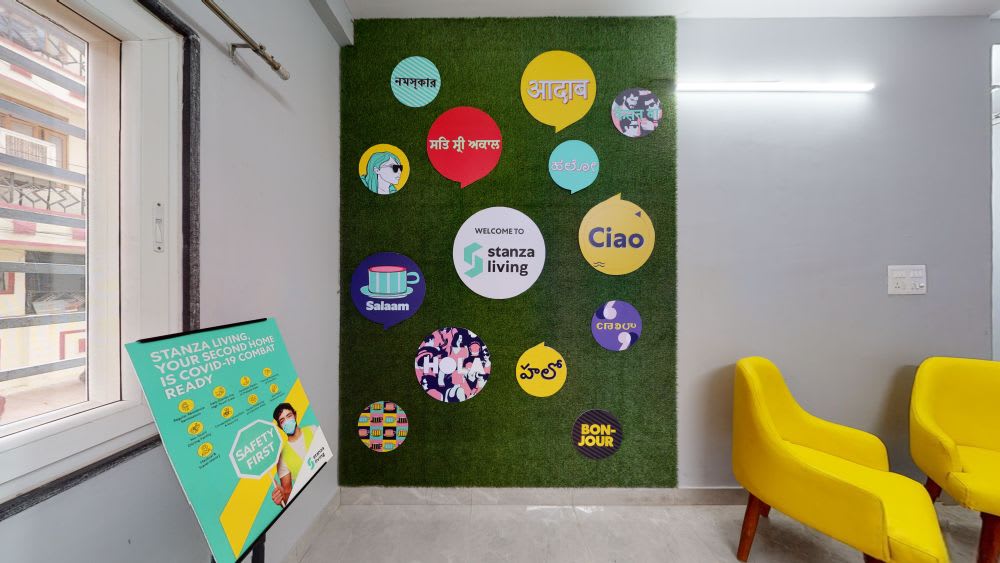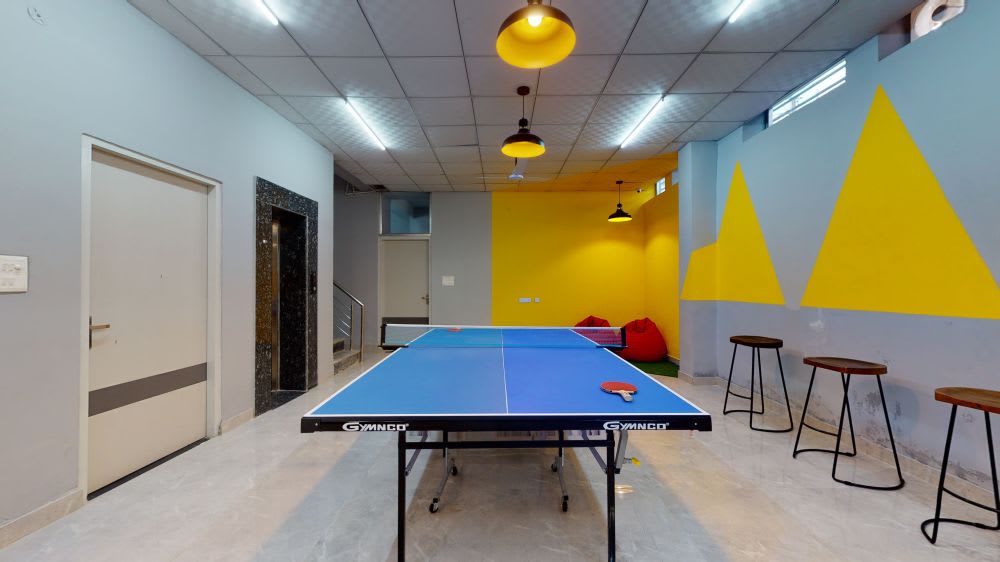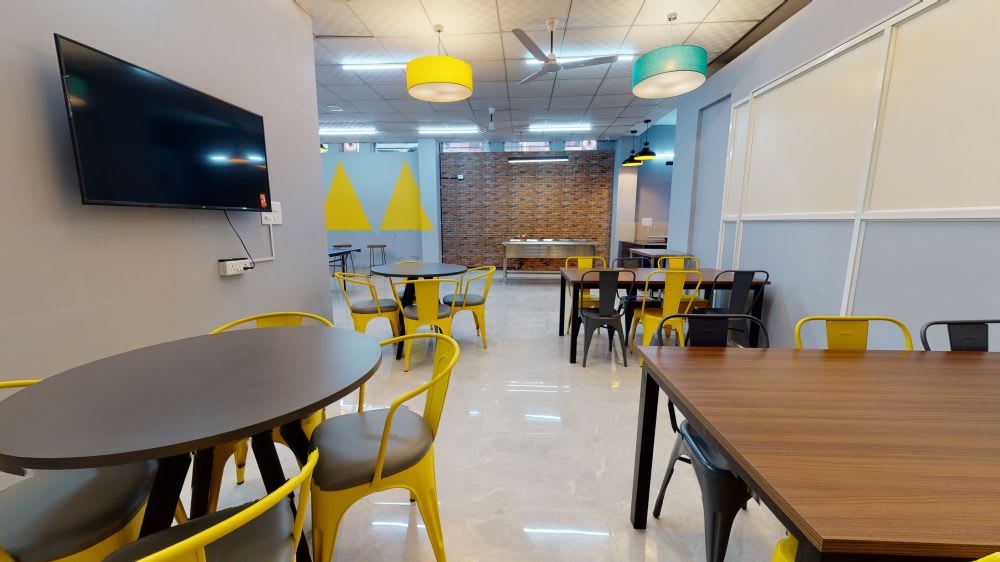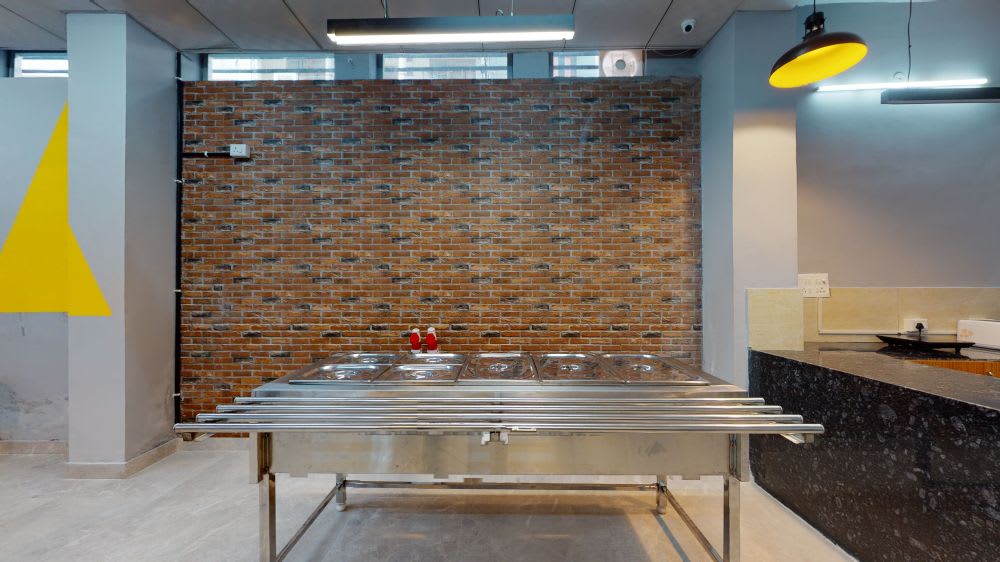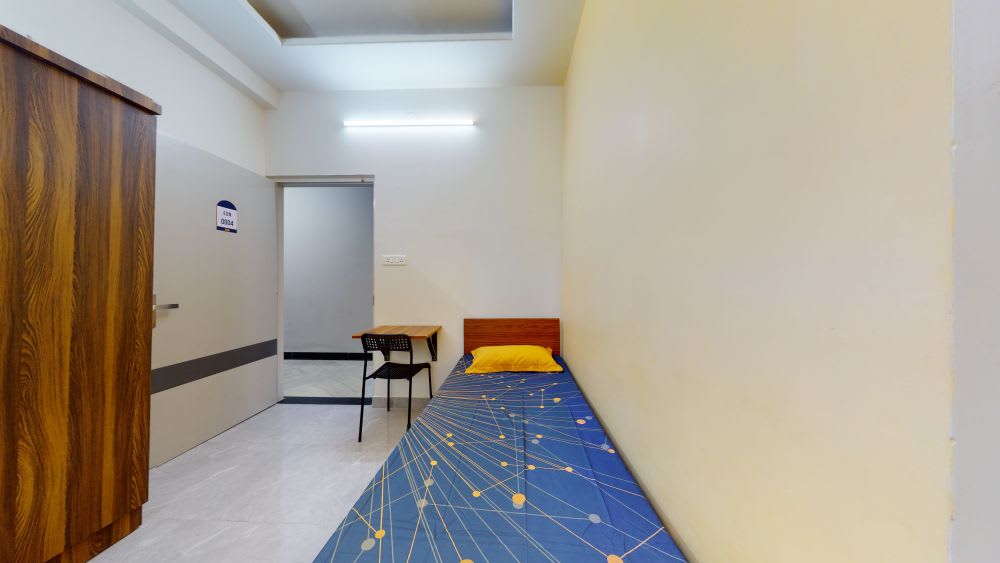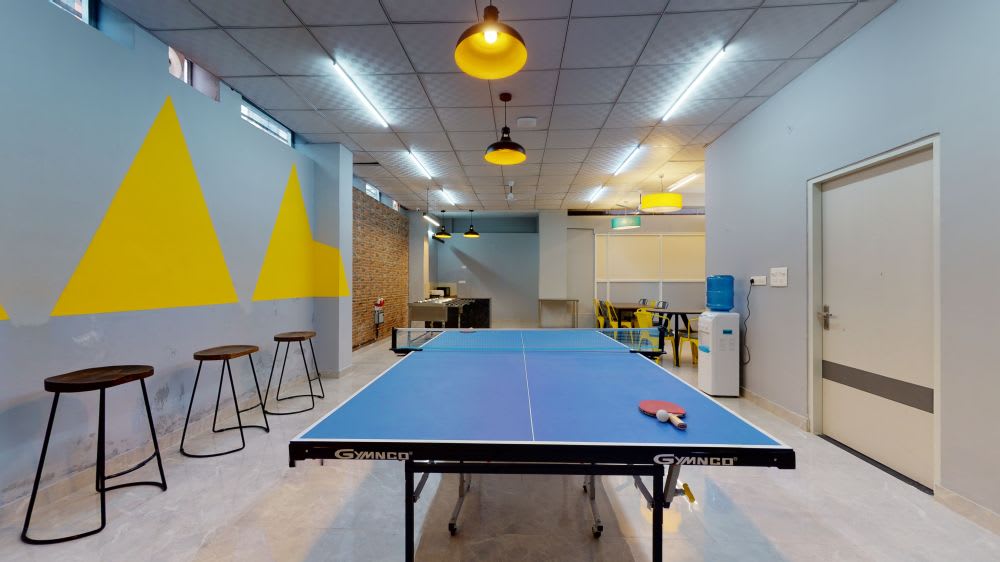 Edison House

FEMALE

Double, Triple

High-Speed WIFI, Hot and Delicious Meals and +9 more
Starts from
₹ 11,999 /mo*